'Counting On': Where Did The Theory That Jinger Duggar Was A Rebel Come From?
Jinger Duggar was labeled the Duggar family rebel decades ago. Has she lived up to the title, though?
The theory that Jinger Duggar is the resident rebel of the Duggar family is so engrained in the collective minds of family followers that it is hard to figure out when the theory was born. More specifically, it's hard to pin down exactly why so many people pegged her as an outlier. To understand how Jinger got labeled the Duggar family rebel, you have to go way back to the early 2000s, before at least four of the Duggar family's 19 children were born.
Where did the theory that Jinger Duggar is a rebel come from?
Jinger was pegged as a rebel way back in 2005, right around the time the Duggar family's first special aired on TLC. According to Free Jinger, a member of Television Without Pity tagged all of their Duggar-related posts "Free Jinger", because they felt Jinger was the only Duggar who appeared to have "a spark of life." When TWOP closed down, Duggar snarkers moved to a privately owned message board. From there, fans started speculating about which Duggar would break free, and Jinger became a front runner.
It seems as though Jinger was voted the rebel because she, unlike her siblings, had a rather expressive face. Jinger looked, for lack of a better term, "over it," from the time she was a young teen. She must not have been that "over it," though. Jinger has largely followed her family's script when it comes to her life outside of the Springdale, Arkansas compound where she grew up.
Has Jinger Duggar broken any family rules?
Jinger may not have broken completely free from her family's strict rules, but she has let go of some of the more stifling mandates handed down by Jim Bob and Michelle Duggar. Jinger was the first of the Duggar girls to wear pants. She was also the first of her siblings to make a bold change to her hair.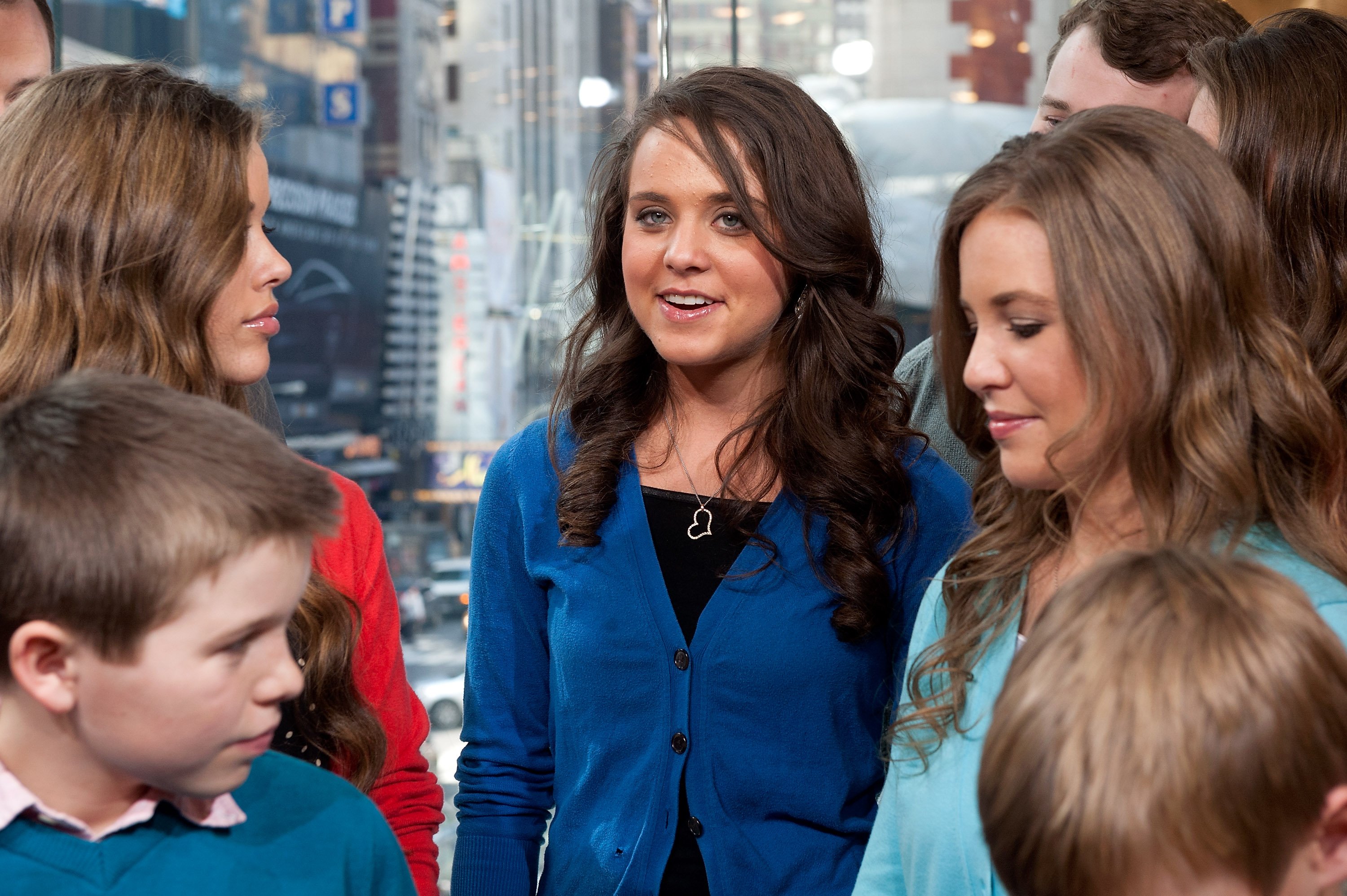 Jinger has also seemingly broken an unspoken rule. She moved far from her family and is living in a liberal city on the West Coast of the United States. Aside from that, though, she's maintained most of her family's strict beliefs. Jinger did not kiss before marriage. She has not furthered her education or secured a job outside the home, and, from the sounds of it, she and her husband are letting a higher power choose the number of children they have, according to Us Weekly.
Is Jill Duggar more of a rebel than her little sister?
Duggar family followers have held out hope that Jinger would break away for a long time. While she has certainly strayed from the Duggar family geographically, she appears to be sticking pretty closely to the rules when it comes to her beliefs.  In fact, a different Duggar has emerged as a family rebel.
Jill Duggar has broken more rules than Jinger and has strayed further from her famous family's ideals. She and her husband, Derick Dillard, have chosen to send their children to public school, and appear to be limiting the number of children they have with birth control. Jill and Derick also appear to drink alcohol, and Derick doesn't seem particularly opposed to the idea of his wife holding a job outside the home. Derick's own mother has had a successful career.
Jill, like her sister, wears pants, but has taken it a step further and regularly dons shorts. She also pierced her nose and cut her hair. All told, Jill appears to be the true family rebel, and almost no one saw it coming.