'Counting On': Why Are All of the Duggars Launching Solo Projects?
Jinger and Jeremy Vuolo just announced a solo project. They join the ranks of breakout Duggars. What has sparked the family to diversify their media exposure?
For more than a decade, the Duggar family has relied on a television show for income. Sure, Jim Bob and Michelle have long claimed the show is for "ministry" purposes, but they've also made a pretty penny from TLC. Now, the married Duggar kids are branching out, and family critics are a bit suspicious. Do the Duggars know something that fans don't know?
Jinger and Jeremy Vuolo have launched a podcast
Jinger Duggar and Jeremy Vuolo took to Instagram to announce they would be launching a podcast. The project, called The Hope we Hold, will use the family's religious beliefs to explore real-life situations. The duo released two episodes on the same day as their announcement. One is a 20-minute introduction to the series, the other attempts to tackle the death of George Floyd from a biblical perspective.
The new podcast wasn't particularly surprising to family critics. It's been pretty clear that Jinger and Jeremy have wanted to carve out their own path for some time. The timing, however, has some followers questioning what's going on behind the scenes. Especially now that several Duggars appear to have abandoned the family's reality TV show.
They aren't the first Duggars to launch solo projects
Jeremy and Jinger might be the latest couple to launch a solo project, but they aren't the first. In recent months, several of the married Duggar kids appear to be carving out their own media careers. Jill Duggar has stepped up her Instagram game and has been promoting a bevy of different small brands. Jessa Duggar has headed for YouTube. Over the last six months, she's uploaded a variety of different videos, and her subscriber count continues to climb.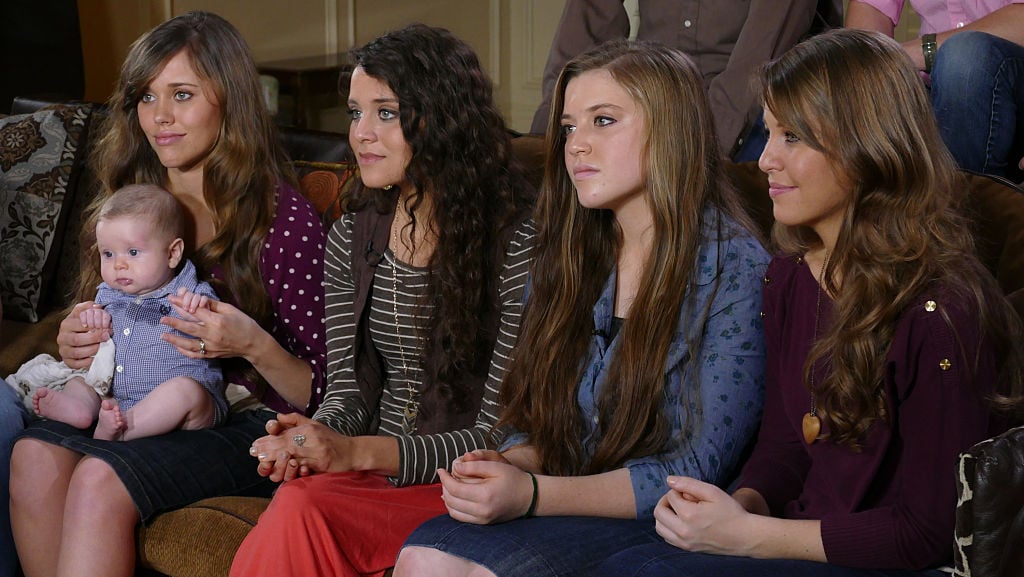 Joy-Anna Duggar and her husband, Austin Forsyth, has stepped away from the limelight entirely. The duo didn't appear in promotional footage for the upcoming Counting On season. Joy has also taken to uploading content on YouTube recently, including her pregnancy announcement. Joseph Duggar, whose online presence is minimal, appears to be trying to make it as a real estate agent. There is no word on what Josiah Duggar and his wife, Lauren Swanson, are up to, and Josh Duggar's current employment situation is also shrouded in mystery.
Is something happening inside the family that is forcing the kids to think outside the box?
Counting On will return in June for yet another season, but the Duggar family's mission to diversify their media holdings continue. Many believe that the Duggar family is on the brink of ruin and that individual family members are trying to create their own spin-off revenue stream in anticipation. There is good reason to believe that's the case, too.
RELATED: 'Counting On': Joseph Duggar Appears To Have a New Career Now That The Family Car Lots Have Been Shuttered
The Duggar family was visited by agents from the Department of Homeland Security back in November 2019. While the department has not announced exactly what they were looking for, a spokesperson who spoke to KNWA did confirm an investigation was underway.  Jim Bob and Michelle also have the threat of Derick Dillard looming over their heads. The father of two, who married Jill in 2014, has threatened to pen a tell-all book. If one scandal isn't enough to topple the family's media empire, two surely should be.