'Counting On:' Why Don't Jill and Jessa Duggar Seem Close Anymore?
When 19 Kids and Counting first premiered back in 2008, the show followed Michelle and Jim Bob Duggar as they navigated life as one of the largest families in the United States. But when the show was canceled after Josh Duggar's sexual abuse scandal came to light, TLC relaunched a new show: Jill and Jessa: Counting On. Now, the show is simply called Counting On, and it seems like Jill and Jessa Duggar don't have the friendship they once did.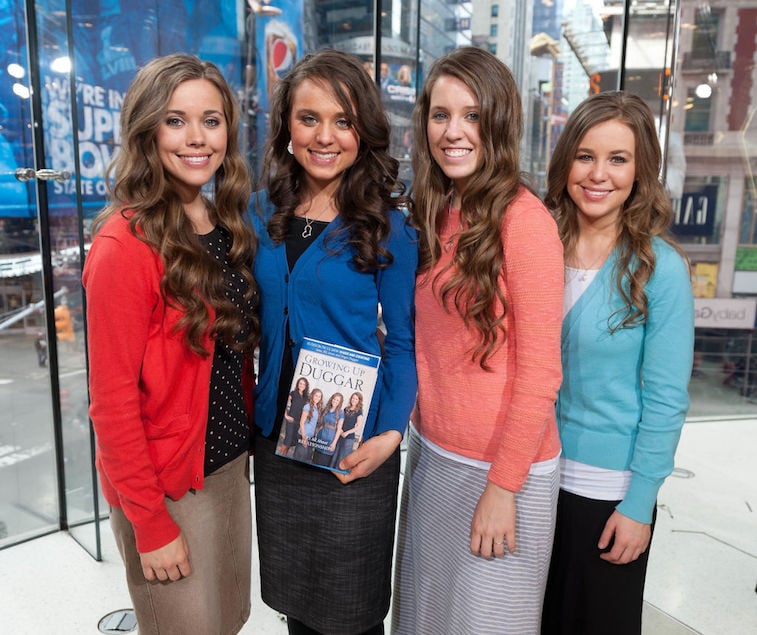 Jill and Jessa used to be the foundation of 'Counting On'
When Counting On first premiered, Jill and Jessa were in the spotlight more than anyone else in their family. Both women were already married by the time the show premiered, but nobody else in the family had even started courting. The show followed the two of them, who seemed very close at the time, as they navigated the first years of marriage and parenthood. As the other Duggars grew up, the show dropped "Jill and Jessa" from the title, making it more inclusive to the other Duggars. But in time, it seems Jessa and Jill's sisterly bond has dwindled. 
Some fans think Jill has always been a bit jealous of her sister
Those who watch the show tend to speak their minds about the family and what they think really goes on behind closed doors. Reddit users suggest Jill was always a bit jealous of Jessa; Jessa has been widely regarded as the prettiest Duggar sister and critics suggest she has a stronger marriage than Jill. Some also think Jill only married her husband, Derick Dillard, because she wanted to beat Jessa down the aisle. It's possible there was always a bit of jealousy in the air, but maybe it showed itself more as the years went on. Plus, Jessa just welcomed her third child this past Spring, and some fans think that sparked additional jealousy on Jill's part.
Jill and Jessa are never seen in photos together anymore
The two sisters don't appear to spend much time together; they hardly ever post photos with each other, and since Jill is no longer on the show, they're never filmed spending time together. Jessa recently got coffee with her sister, Jana, and Jana documented the hangout on Instagram. However, Jill, who lives close to both sisters, was not there. It's unclear if she declined the invite or wasn't invited in the first place. Jessa tends to mostly post photos of her little family to Instagram, but the last sibling photo she posted was of Jana. 
It's possible Jessa has distanced herself from Derick Dillard's harsh comments
There were rumors that the Duggar family wasn't happy with the way Derick Dillard has presented himself through the years. Fans have had negative reactions toward some of the things he's said, leading people to believe the Duggars are unhappy with him overall. It's possible Jessa has tried to distance herself from his negative comments, since she has a separate fan base that she doesn't want to disappoint.
It's also possible the women are still very close and are just individually busy with their own families. Either way, we hope things get smoothed over between them, if there is a problem.