'Counting On': Will Jill and Derick Dillard Attend Justin Duggar's Wedding?
Jill Dillard and her husband, Derick Dillard, have been largely blacklisted from Duggar family events. While Jill shows up in Instagram pictures with her sisters on occasion, Derick has been largely left out of family events since 2017. Family followers have had their eyes fixated on the intensifying family feud, and an upcoming family event may prove whether or not Jill has been completely alienated from the family. Will the mother of two be invited to Justin Duggar's wedding to Claire Spivey? It could really go either way.
John David Duggar and Abbie Burnett's wedding was the most recent family wedding
John David Duggar's wedding to Abbie Burnett was the Duggar family's most recent wedding. The pair, who married in November 2018, had a flight themed reception in an airplane hangar. While family followers largely believed Jill and her husband, Derick, weren't invited to the event, it appears as if they were, in fact, at the reception. TLC did not show them in the footage of the event, though.
RELATED: 'Counting On': Jessa Duggar Defends Her Family, Basically Calls Derick Dillard a Liar
Because Jill and Derick are no longer a part of Counting On, the camera crew actively avoids showing them and their kids at family events. Josh Duggar, who was a groomsman at the wedding, was also not shown on television. Josh and his wife Anna Duggar, were famously banned from TLC after the media revealed that Josh molested several of his siblings. TLC camera crews also avoid showing Amy Duggar, the family's rebellious cousin. She was not included in clips from the wedding special, nor the memorial special dedicated to Mary Duggar, the Duggar family's matriarch. She was, reportedly, at both events.
That doesn't mean Jil and Derick will be invited to Justin and Claire's wedding
While Derick and Jill were present for John and Abbie's 2018 event, that doesn't mean they'll be included in Justin and Claire's big day. A lot has changed for the Duggar family since their last wedding. The rift between the Dillards and the Duggars has gotten worse, and Derick has taken to talking more openly about what went on during his time on the family's famed show. Jill has also started to speak out about why she's has taken a step back from the family.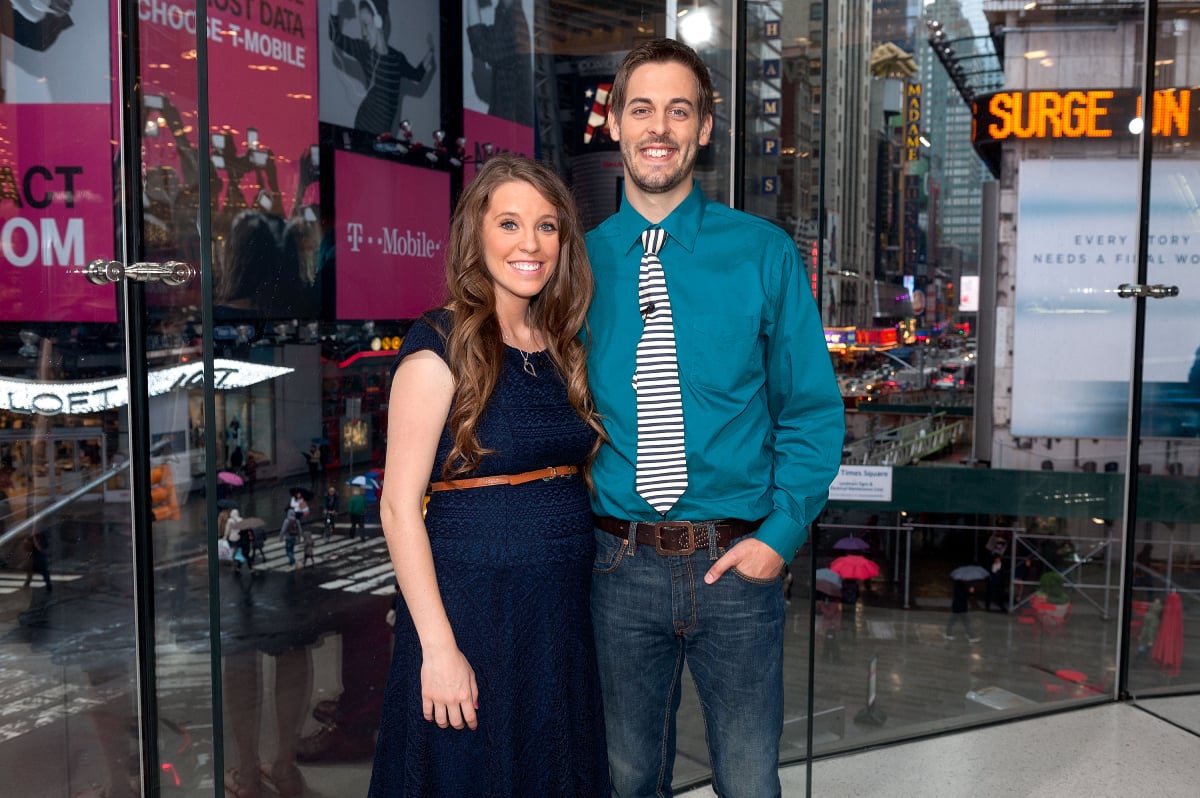 Claire and Justin are also planning to go ahead with their planned wedding despite the country's rising cases of COVID-19. While the Duggar family has mostly flounced recommendations from the CDC, Derick and Jill have been a bit more cautious about being exposed to the virus. They may skip the event to limit exposure to the virus. That doesn't mean they won't receive an invitation, though.
When are Justin and Claire getting married?
The couple's exact wedding date remains a mystery to family followers, but a wedding registry sets their wedding date at the end of February 2021. The date listed on their registry may not be their actual wedding date, though. Several Duggar kids have put up a decoy date to keep interested fans away from their receptions.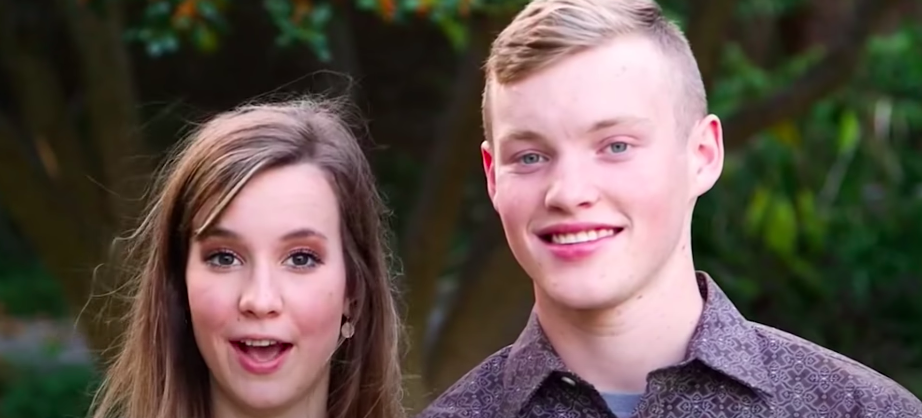 RELATED: 'Counting On': Is a Duggar Family Wedding Happening This Weekend?
The location of their wedding is also unknown. Claire and Justin have been spending a fair bit of time in Texas, where the Spivey family has property. Family followers largely believed they would settle down in Claire's home state. They assumed the couple would hold their wedding there, too. Things have suddenly changed, though. According to the U.S. Sun, Justin recently purchased a mobile home from his father, Jim Bob, for $1. The property, located close to the Duggars' Springdale, Arkansas compound, will likely be the couple's first house. If that's the case, Justin and Claire may wed in Justin's home state before embarking on married life together.