'Counting On': Will the Duggar Family Return for Season 11?
Season 10 of Counting On wrapped up a few months ago and viewers are still waiting to hear if TLC will be moving forward with the series or giving it the boot. The Duggars faced a lot of drama in season 10 and things have slowed down considerably for Jim Bob and Michelle Duggar's children. With a lot of mystery surrounding season 11, here's a look at everything we know about the Duggars returning for another run.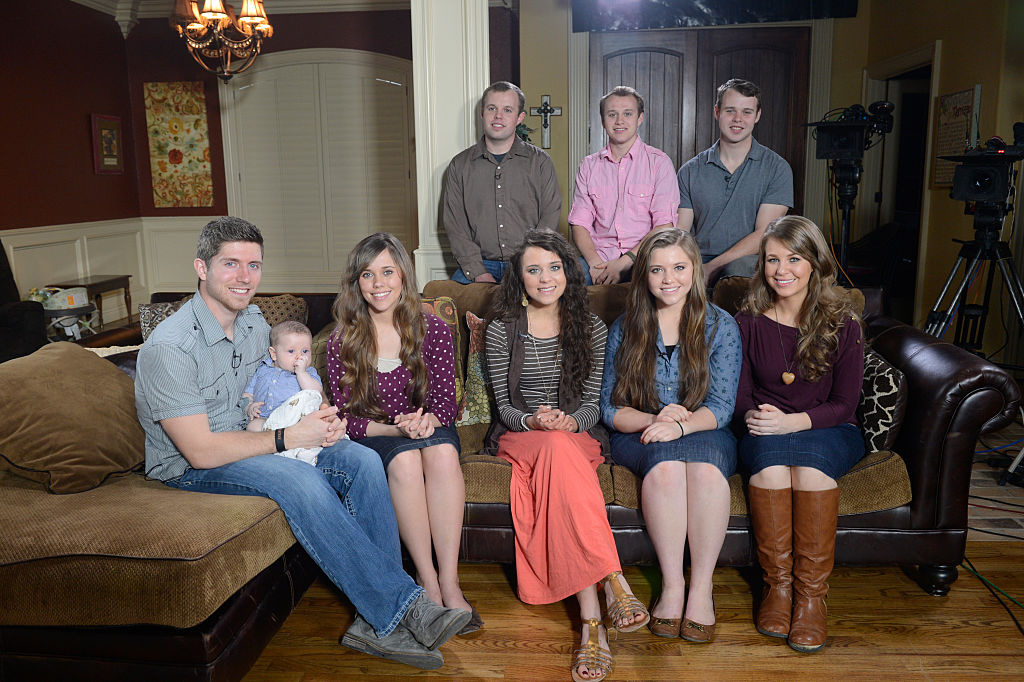 When did season 10 end?
Season 10 of Counting On kicked off in October of 2019. The season featured 10 installments, with the season finale airing on December 17 on TLC.
The last episode in season 10 of Counting On featured a lot of drama for the Duggars. According to TV Shows Ace, this includes the wake of the family's grandmother, Mary Duggar, who sadly passed away in 2019.
Following the normal one-hour episode, TLC aired two birth specials back-to-back. Fans watched as Joseph Duggar's wife, Kendra Caldwell, welcomed her second child, Addison Duggar, followed by Lauren Swanson's birth of her first child with Josiah Duggar.
Although the main story arc of season 10 ended in December, TLC went on to air yet another birth special in February.
'Counting On' airs a baby special
Well over a month after season 10 wrapped up, TLC released a special that featured the birth of John David Duggar and Abbie Grace Burnett's first child.
The episode, titled "John and Abbie's Baby," started with Abbie talking about her marriage and what makes John David so special. The installment then jumped to Abbie's labor and her visit to the hospital.
It took Abbie close to 36 hours to give birth to her baby girl, whom she named Grace Annette Duggar. The child came a little over a year after John David and Abbie tied the knot.
The birth special wrapped up what had been a very busy year for the Duggars. In 2019, the family witnessed a slew of pregnancies, though there haven't been any announced for 2020.
While fans wait to hear more about the Duggars, TLC has been very tight-lipped about moving forward with a new season.
Will there be a season 11 of 'Counting On'?
The big mystery, of course, is whether or not TLC is interested in ordering another season of Counting On. The series debuted back in 2015 and follows the lives of Jim Bob and Michelle's children.
Over the course of the last 10 seasons, Counting On has enjoyed good ratings for TLC. That does not mean the network will renew the show once again, but it definitely bodes well for the future of the series.
That said, it is entirely possible that season 11 gets delayed until the Duggars have more material to work with. Right now, the family does not have any pregnancies to feature or upcoming weddings. Whatever the case, TLC will likely announce something by the middle of the year at the latest.
The good news is that the Duggars seem very content with doing another season of Counting On. The family has dealt with a good share of drama in recent months, but they have not given us any indication that they want to leave the world of reality TV behind.
Season 10 ended with a family tragedy
Another positive note for Counting On is that season 10 was jammed packed with drama. Apart from all the pregnancies, one of the biggest sources of drama involved the tragic death of Jim Bob's mom.
Mary sadly passed away when she accidentally fell into a pool and drowned. In season 10, Jim Bob opened up about his mother's death and recalled the tragic nature of her accident.
"I got a call and Deanna said, '… Come over quickly; Mom has passed away,'" Jim Bob stated. "You just never know how much longer we'll have."
There is no telling what kind of drama another season of Counting On would drum up, but it would definitely be nice to see the Duggars move on from Mary's passing.
The Duggars have not commented on the rumors surrounding season 11 of Counting On. If TLC moves forward with another run, then filming will likely begin in the coming months.