Britney Spears Forced to Shell Out Millions to Her Mom, Court Documents Reveal
As Britney Spears' conservator, Jamie Spears has collected $16,000 per month for the past 13 years from her $59 million fortune. But in court documents, he turned the tables and claimed that his ex-wife Lynne Spears is also collecting millions from their daughter's estate. 
Lynne Spears said her ex-husband is 'incapable' of putting Britney's interests ahead of his own
On July 26th, Britney Spears' attorney Mathew Rosengart filed a request to have Jamie Spears "immediately" suspended from the conservatorship. Rosengart cited, among other things, Jamie's attacks on Britney's mental health and an alleged misuse of her money. Since he has also collected $16,000 per month and a percentage of her Piece of Me residency in Las Vegas (totaling $5 million over 13 years), many have questioned his motives. 
On the same day of Britney's last filing, Lynne Spears also filed papers stating that she didn't believe Jamie Spears had his daughter's best interests in mind. She backed up Britney's request to replace Mr. Spears as conservator.
"I became involved in this conservatorship because I wanted to ensure that everything in my daughter's life was handled in the best interests of my daughter, the conservatee," read Lynn Spears' court statement. "Which I did not believe at the time (and I still do not today) to be the case. It is clear to me that James P. Spears is incapable of putting my daughter's interests ahead of his own on both a professional and a personal level and that his being and remaining a conservator of my daughter's estate is not in the best interests of my daughter, the conservatee." 
Jamie Spears fired back with accusations that his ex-wife has benefited, as well
According to Insider, his response to Britney's request for immediate removal (which indicated a willingness to eventually step back from the conservatorship) also claimed that Lynne Spears benefited $150,000 per year toward her Louisiana mansion. 
"In stark contrast, it appears that Lynne is the one who is incapable of putting her daughter's interests ahead of her own," Mr. Spears' filing said. "Lynne has not been involved in her daughter's life for most of the past twelve years. Despite their estranged relationship, the Conservatorship Estate, during the entire duration of the Conservatorship, has paid and continues to pay for the mansion in Louisiana where Lynne lives, including all of her utility bills, weekly maid service, and all maintenance (totaling upwards of $150,000 per year and to date, nearly $2,000,000 in total)."
All told, that would mean that Britney Spears has lost at least $7 million of her estate to her own parents — both of whom vigorously claim to be watching out for her best interests. 
Jamie Lynn Spears is also reportedly involved in Britney Spears' financial affairs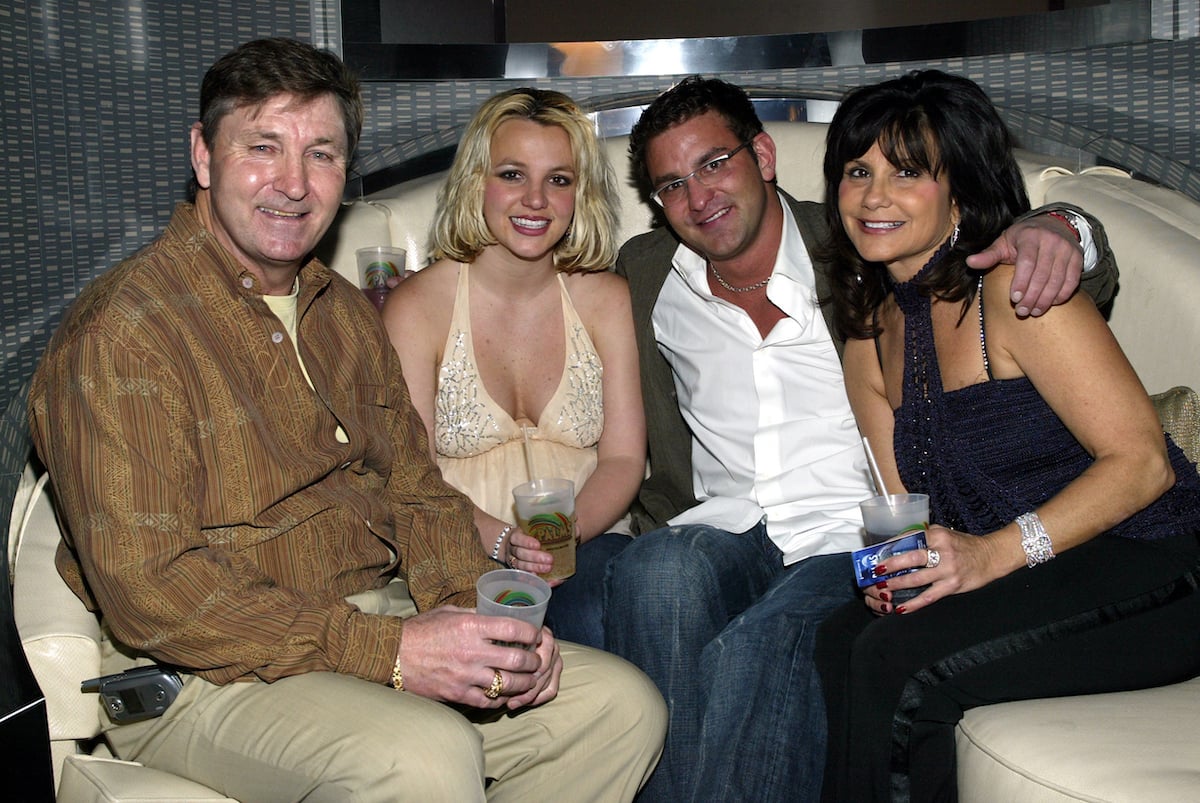 The Britney Spears conservatorship seems to have become a full family affair, as The Blast reported in 2020 that Jamie Lynn was put in charge of a trust for Britney's two sons, Jayden and Sean. Jamie Lynn denies having directly received any money from her sister's estate. 
In a blistering court statement in June, Britney Spears criticized her family's involvement in her conservatorship and said they had all financially benefited. 
"I would honestly like to sue my family, to be totally honest with you," she told Judge Brenda Penny in Los Angeles Superior Court. "I also would like to be able to share my story with the world, and what they did to me, instead of it being a hush-hush secret to benefit all of them."