Courteney Cox Shares 'Biggest Conflict' With Johnny McDaid
Friends star Courteney Cox is more than just friends with Snow Patrol band member, singer/songwriter Johnny McDaid. Cox and McDaid are dating. Fans always want to know the dirt about celebrity couples, which Cox experienced in her marriage to David Arquette. This time, Cox reveals what her biggest conflict with McDaid is.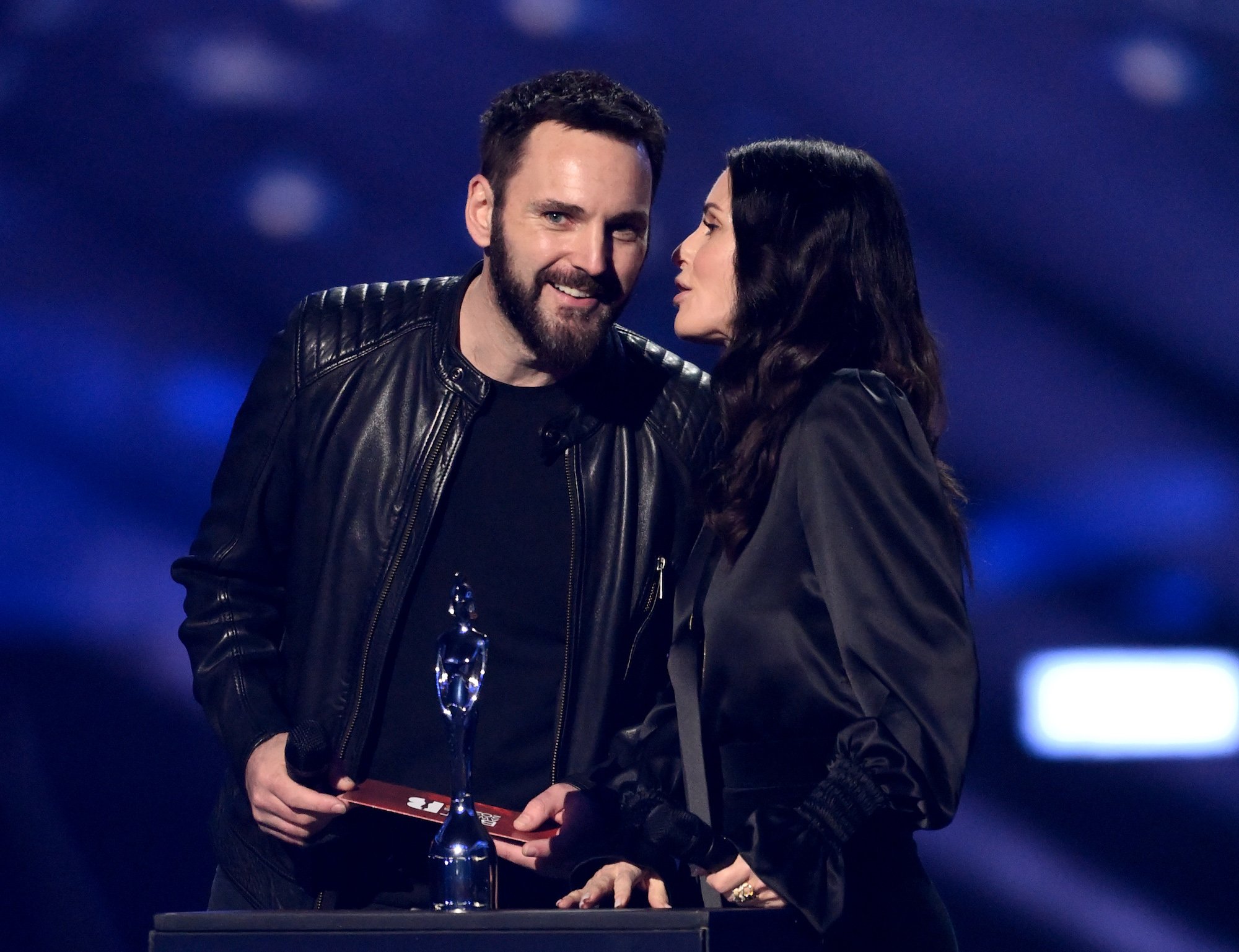 Cox was a guest on the Smartless podcast on Feb. 21. When hosts Sean Hayes, Will Arnett, and Jason Bateman asked about her relationship with McDaid, Cox shared one of their mutual frustrations.
Courteney Cox and Johnny McDaid can't get good internet
McDaid is Irish and spends most of his time in London, England making music. Cox lives in Los Angeles with her daughter, Coco, whose father is Arquette. Cox filmed her latest show, Shining Vale, on the Warner Bros. studio lot, where she filmed Friends in the '90s. So, Cox and McDaid often have to Facetime, and that creates conflict. 
"That is challenging," Cox said on Smartless. "Yeah, he lives in London and I live here. We spend a lot of time on FaceTime and for some reason I have the worst internet in the world. So half the time it's not working. Because he's so technological and I'm not, I don't know how to fix anything, I just go, 'I don't know' and that seems to be our biggest conflict is our FaceTimes."
Courteney Cox and Johnny McDaid spend a lot of time apart
Cox and McDaid met through musician Ed Sheeran. Sheeran stayed with Cox in the States. Sheeran introduced Cox and McDaid. In addition to their respective schedules, the coronavirus (COVID-19) pandemic created additional problems for Cox and McDaid.
RELATED: Why Courtney Cox's Does Not Like Calling Johnny McDaid Her 'Partner'
"We didn't see each other very much during the first part of the lockdown, even when I could have," Cox said. "I was with my brother and he was writing with Ed up in Suffolk. That was kind of tough but now I go there a lot. I feel like I go there once a month. He doesn't come here as much. First of all, it just opened up in America to people outside the U.K. So yeah, I go there a lot. It was just hard. He couldn't come here and I was busy with my brother."
They have plans to spend more time together soon
Cox and McDaid even took a break from their relationship for a bit. You'll remember that a break was a big plot point on Friends, when Ross and Rachel were on a break.
"He used to live here," Cox said. "We lived together a long time ago and then he moved to London because we broke up for a little while."
They're back together now, though. Cox plans to spend more time with McDaid once Coco leaves for college. She just got accepted, her proud mother revealed.
"Once Coco goes to school, that will be a whole other thing," Cox said. "We can spend much more time. She got into her one choice. It's really exciting."
RELATED: 'Friends' Star, Courteney Cox, Is Still Hurt About Something From Her Time on the Series