Courteney Cox is Returning for 'Scream 6' Which Now Has an Official Release Date
Scream 5 (confusingly titled Scream) is the latest film in the Scream franchise. Despite the horror franchise being almost 30 years old, the latest entry did well with critics and audiences and even performed well at the box office. Since Scream appears to still be in demand, Paramount has given Scream 6 the greenlight and Courteney Cox is officially coming back as well.
'Scream' takes the franchise in a new direction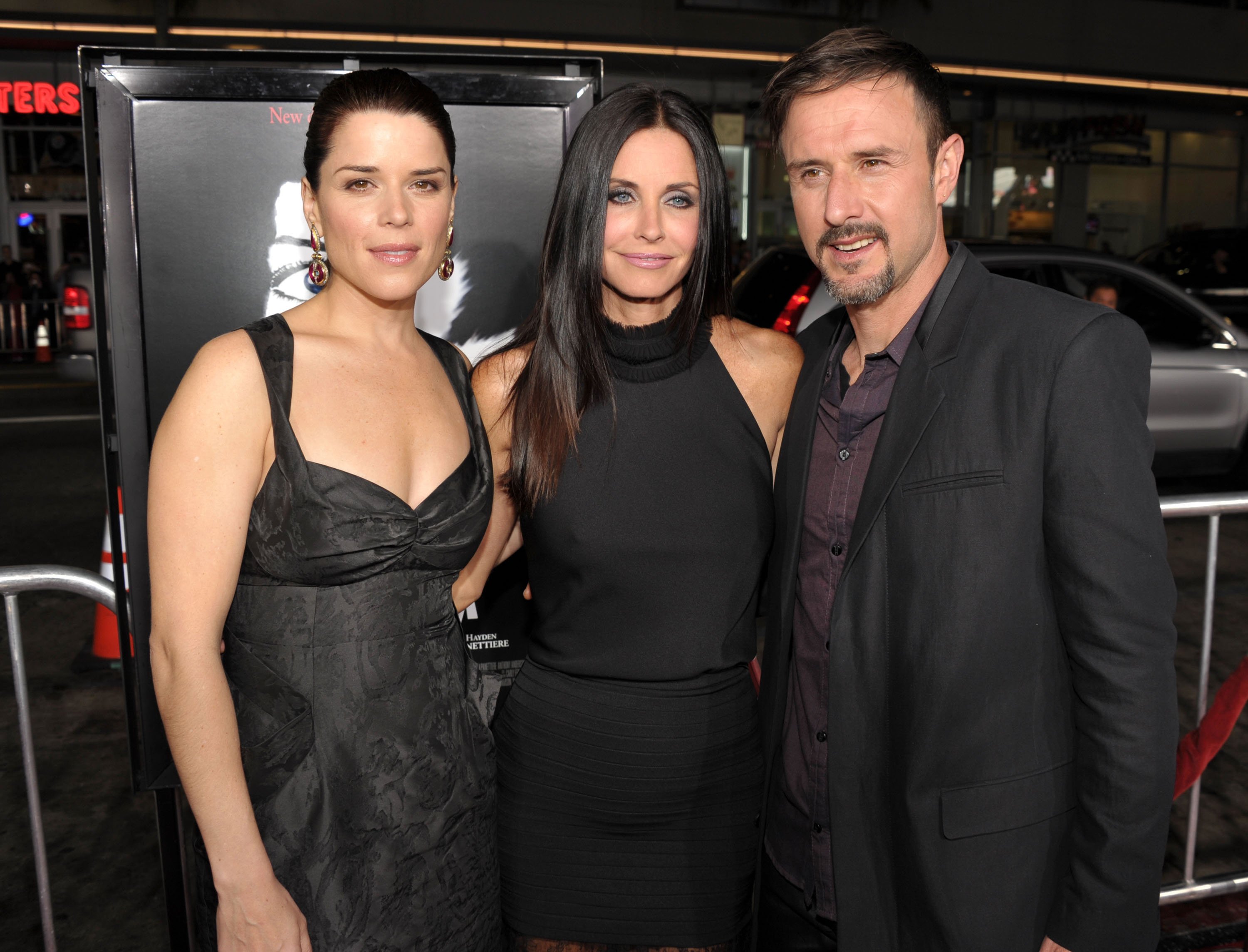 While there is a lot familiar about Scream, such as the tone, story, and violence, there is a whole new cast introduced. The fifth entry focuses on Sam Carpenter, a young woman who has a mysterious tie to the original characters. Once Ghostface begins attacking people she knows, Sam gets help from Sidney Prescott (Neve Campbell), Gale Weathers (Cox), and other familiar faces to figure out who the new Ghostface killer (or killers) is.
Scream is the first entry not directed by horror icon, Wes Craven, who died in 2015. Taking the helm this time are Matt Bettinelli-Olpin and Tyler Gillett. The film has been received well by audiences and critics with a 76% critic score on Rotten Tomatoes. Plus, the film made over $139 million at the worldwide box office, according to Box Office Mojo. It's not a crazy number, but considering that the movie came out in January amidst a new surge in the pandemic, it is rather impressive.
Courteney Cox is returning for the next 'Scream' which will be released in March 2023
Since Scream was a success, Paramount will continue to rake in the dough with another sequel. It's unclear what this one will be about; however, Cox did confirm that she will return for the next film. In an interview with the Just for Variety with Marc Malkin, Cox discussed that she has received the script and doesn't want to spoil anything.
"I got the script yesterday. And I haven't read it yet. I just got it, and I'm so used to getting, you know, Shining Vale scripts, which are 26 pages, and I'm, 'Whoah, I've got to read a script.' I'm excited to read it," Cox said. "I don't know if I'm supposed to say anything. Let me tell you the killer!"
Cox's character, Gale, has appeared in every Scream entry thus far. She plays the ambitious, nosy newscaster, who initially appeared to be an antagonist but has become more of a hero as the series has gone on. Gale's book, "The Woodsboro Murders", becomes the inspiration for the "Stab" franchise, a fake slasher series within the Scream universe that is based on the Ghostface killings.
'Scream 6' will be released in March 2023
According to Variety, Scream 6 will be released on "March 31, 2023." Bettinelli-Olpin and Gillett are returning to direct with a screenplay being co-written by James Vanderbilt and Guy Busick.
While Cox is an important member of the Scream series, Sidney Prescott has been the main protagonist in each film. Her role is smaller in the fifth film, but it still seems unlikely that a sequel would be made without her character. At a February Q&A panel at the Mad Monster Horror Party convention, Campbell revealed that she has been "approached" about returning, but isn't sure if she's coming back.
"They have approached me," Campbell said (shared via People). "There's no script yet. There is a draft coming in soon is what I was told. Actually, I was supposed to call a producer yesterday, because he wanted to talk to me about what's going on. You know, we'll see. I'll read the script and see how I feel."
Scream is now streaming on Paramount+.