Courteney Cox's 'Friends' Regret Is Sweet and Sad
One of the fan-favorite characters from Friends was Monica Geller, who Courteney Cox played. Many people still laugh at her antics whenever they rewatch the series. The showrunners wanted Cox to portray Rachel, but the actor preferred Monica instead. 
The creators made the right decision by letting Cox play Monica since she shares similarities to the character. Many people remember a lot of the episodes and enjoy seeing any behind-the-scenes footage. Cox mentioned that she does have one regret from the time they filmed the show. 
Courteney Cox gained immense fame as Monica Geller
Cox was part of the main cast of Friends for the entire 10 seasons the show aired. In the series, she portrayed Ross's younger sister and Rachel's friend, Monica. Monica works as a chef for different restaurants and lives with Rachael. 
Monica is one of the more mature members of the group since fans see her as the mother hen. However, she does get competitive and displays obsessive-compulsive behavior. She gets a variety of love interests until she gets into a relationship with her neighbor, Chandler. 
At the end of the sixth season, Monica gets engaged to Chandler. She always wanted children, but the couple is unable to have any of their own. Instead, they decide to adopt twin babies in the last season. 
Cox was on Seinfeld once, and she used her experience to bring Monica to life. She came onto the set with an idea of what traits would make viewers laugh. The actor also allowed others to critique her performance, so she could improve her character. 
Courteney Cox has one regret from 'Friends'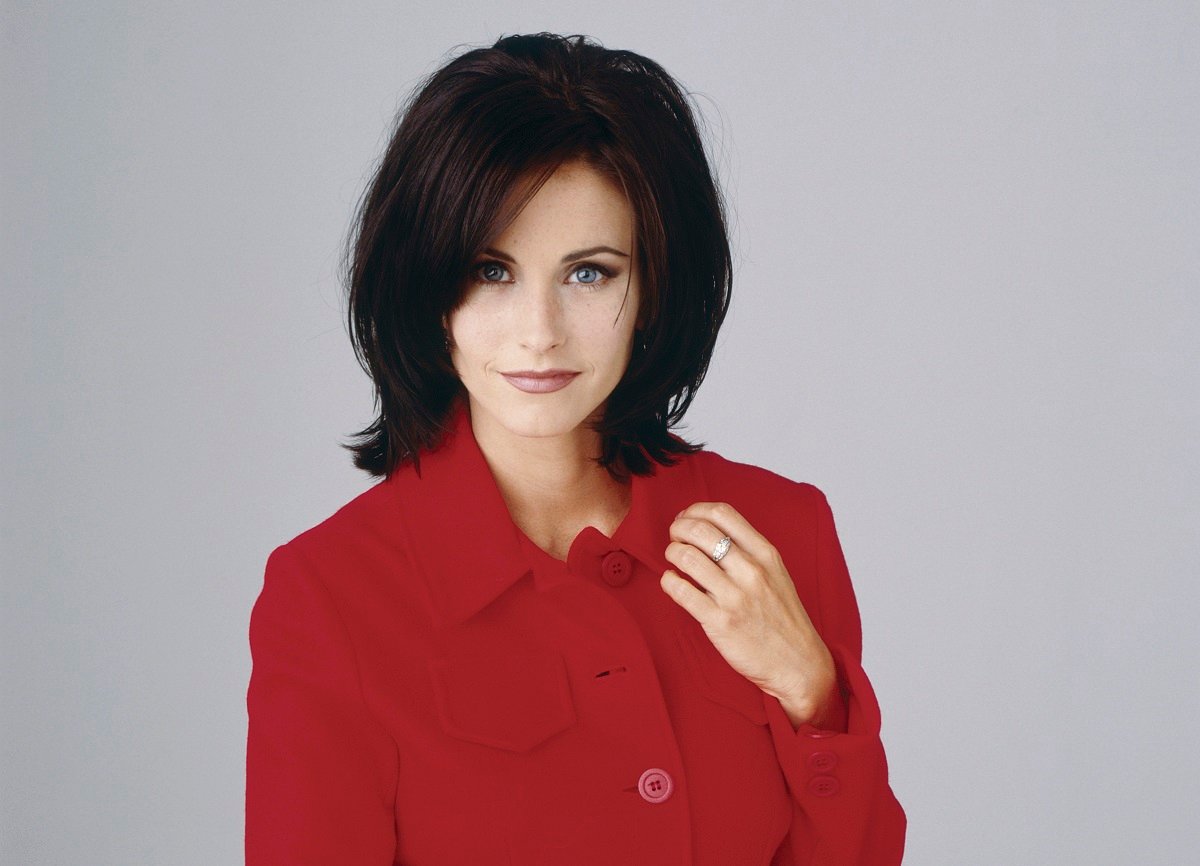 Friends reached its end in 2004 once the crew felt it was time to finish the show. The series aired over 200 episodes, and one cast member initially wanted to film more. However, Cox does not remember making so many episodes when she reflected on her experience during the reunion. 
From what Cox can remember, she does have a couple of regrets. According to Insider, she wished that she and her co-stars had taken more pictures together. Her rocky memory is the main reason why she regrets not having many mementos. 
"That was because I just have a bad memory. It's really basic. I don't remember any trauma in my childhood, but I have like three memories. I don't know. I don't know why," Cox explained. "I don't have a lot to look back at." 
Cox's regret sounded both sweet and sad to fans. She was not the only former cast member who did not remember filming the show. Still, she found it difficult to answer questions during the Friends reunion. 
Courteney Cox has kept herself busy after 'Friends'
Like other Friends stars, Cox continued to find success in her career. She had the main role of Jules Cobb in Cougar Town. In 2019, she became the creator and executive producer of Nine Months with Courteney Cox. 
Cox currently is starring in an upcoming Netflix documentary series called Last Chance U. She starred as the Gale Weathers in the original Scream. She returned for the sequel films, and she will reprise her role in the fifth installment. Fans also can watch Cox portray Patricia in the recent horror-comedy, Shining Vale. 
The cast of Friends became close and respected one another. Cox is still excellent friends with Jennifer Aniston and Lisa Kudrow. She regularly keeps in contact with them, and all three appeared together remotely for the 2020 Emmy Awards. Fans can visit her on social media to discover what else she has been doing.