Courteney Cox Has a Role in Mind for Timothée Chalamet in a Potential 'Friends' Reboot
Although there are no plans as of yet to reboot or remake Friends, Courteney Cox has shared one casting suggestion for such a reboot that will send some fans a-twitter: Timothée Chalamet.
The young actor, coming off his role as Laurie in the latest version of Little Women, is Cox's idea of the perfect new Joey, played by Matt LeBlanc. Chalamet does rather resemble a young LeBlanc, although Chalamet being part of a Friends reboot seems unlikely. Still, Cox can dream, can't she?
What else has Timothée Chalamet done?
At 24, Chalamet is only a little bit younger than LeBlanc was in 1994, when Friends got its start and LeBlanc was 27. Chalamet started breaking out earlier this decade, with roles in Homeland and Interstellar, where he played Matthew McConaughey's son in his younger years. The older version of the character played by Casey Affleck.
Chalamet truly broke out in 2017 in the film Call Me By Your Name, for which Chalamet earned a Best Actor Oscar nomination. That was a banner year for him, since he also starred in Greta Gerwig's Lady Bird, opposite Saoirse Ronan. The next year he earned strong reviews for playing a teen drug addict in Beautiful Boy, also starring Steve Carell. Last year he reunited with Ronan and Gerwig in Little Women.
His strong streak looks to continue this year with appearances in Wes Anderson's comedy The French Dispatch and a remake of Dune by director Denis Villeneuve, who most recently made Blade Runner 2049. Given Chalamet's penchant for artier fare, a Friends reboot doesn't necessarily seem to be up his alley, although that didn't stop Cox from dream-casting him.
Courteney Cox kicks around 'Friends' ideas
Cox made the suggestion on Kevin Nealon's YouTube series Hiking with Kevin. When Nealon and Cox brought up the idea of a Friends reboot, Cox said almost immediately, "Well, Timothée Chalamet can be Joey."
Of course, they couldn't just stop at Joey. Nealon suggested Jonah Hill of Superbad, Moneyball, and Wolf of Wall Street fame as Ross, but that's about as far as they got. They talked more about the impact of the show, with Cox noting that she saw her nanny wearing a Friends top, although whether the nanny was trying to be meta, we'll never know.
Jennifer Aniston chimed in on this concept in 2018, even before the reunion show was close to being a reality. However, her suggestions were more for a continuation than a reboot. She said at the time, "The show would reportedly follow the lives of the original characters' now grown-up children," with the prosaic title Friends 2.0.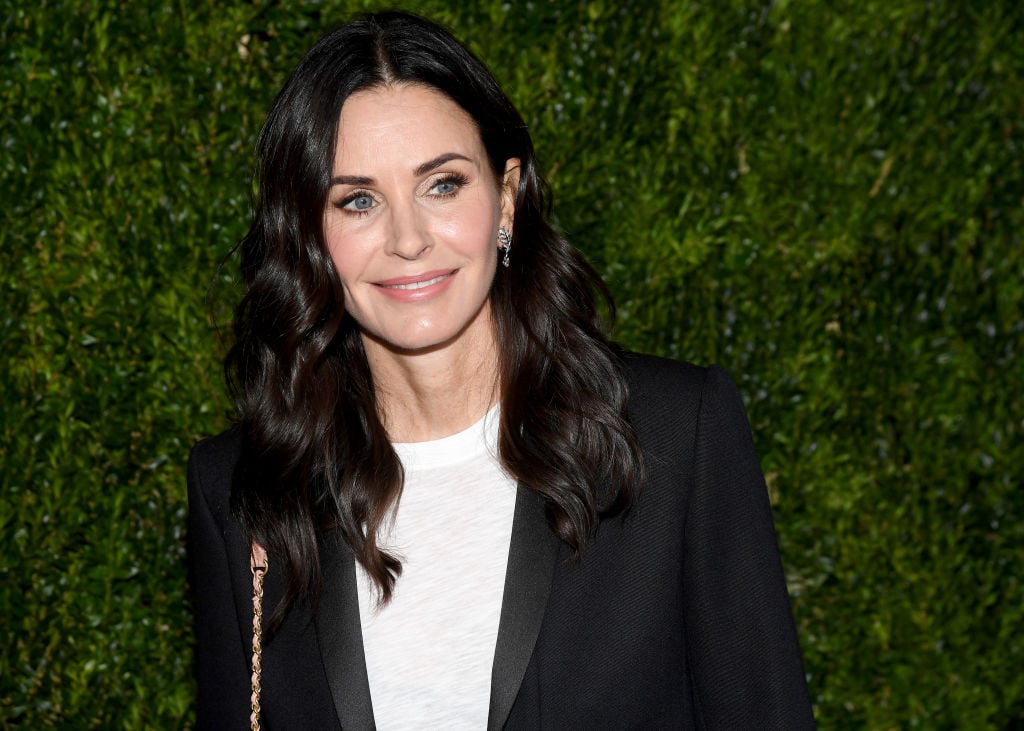 The upcoming Friends reunion is not a reboot
Some fans may recoil in horror at the idea of a remake, a reboot and maybe even a continuation. While some fans would chomp at the bit to see Aniston, Cox, LeBlanc, Lisa Kudrow, Matthew Perry, and David Schwimmer continue their stories, other fans prefer to leave well enough alone and watch the old reruns.
The reunion show is reportedly more like the latter, with the cast reuniting on the Warner Bros. lot, for more than $1 million each to reminisce about their favorite memories and moments on the show while old clips play. Cox told Nealon this will really be the first time the six will have considered the show and its impact while all in the same place together.
The reunion show is positioned as a draw for Warner Bros.' new streaming service HBO Max, which is expected to launch in June. That streaming service will also offer the Friends episodes that used to be on Netflix. HBO Max will cost $15 a month.