Courteney Cox Hilariously Doesn't Remember Being on 'Friends'
'Friends' star Courtney Cox doesn't remember a bulk of her time on the hit sitcom.
Courteney Cox has become one of the most admired celebrities of Hollywood. Her fame and success can largely be accredited to her time on the hit series Friends.
The viewers fell in love with the comedy show that aired for 10 seasons. The famous star has branched out to other roles since, but nothing seems to be as memorable as Cox's character on Friends. Find out where Cox's fame began, and what she has recently shared about her time on Friends. 
Who is Courteney Cox? 
In June of 1964 Cox was born in Alabama. Cox was named after her mother, and the two share the same first name.
Her family was rather larger, and Cox was born the youngest of four siblings. Her parents ended up separating in 1974. As a result, Cox grew up living with her mother and step-father, Hunter Copeland.
As a child, Cox loved swimming and playing tennis. She spent a year studying architecture at Mount Vernon College, but Cox made the decision to drop out to pursue a career as a model. Ultimately, this is what led Cox to the acting industry. 
Surprisingly enough, Cox's big break came when she was cast for the role in one Bruce Springsteen's music videos. Shortly after Cox moved to the west coast and was cast as Lauren Miller on Family Ties.
It was only a few short years later when Cox landed the role on NBC sitcom Friends that completely changed her life and career. Take a closer look at Cox's time on the award-winning comedy series. 
Courteney Cox on 'Friends'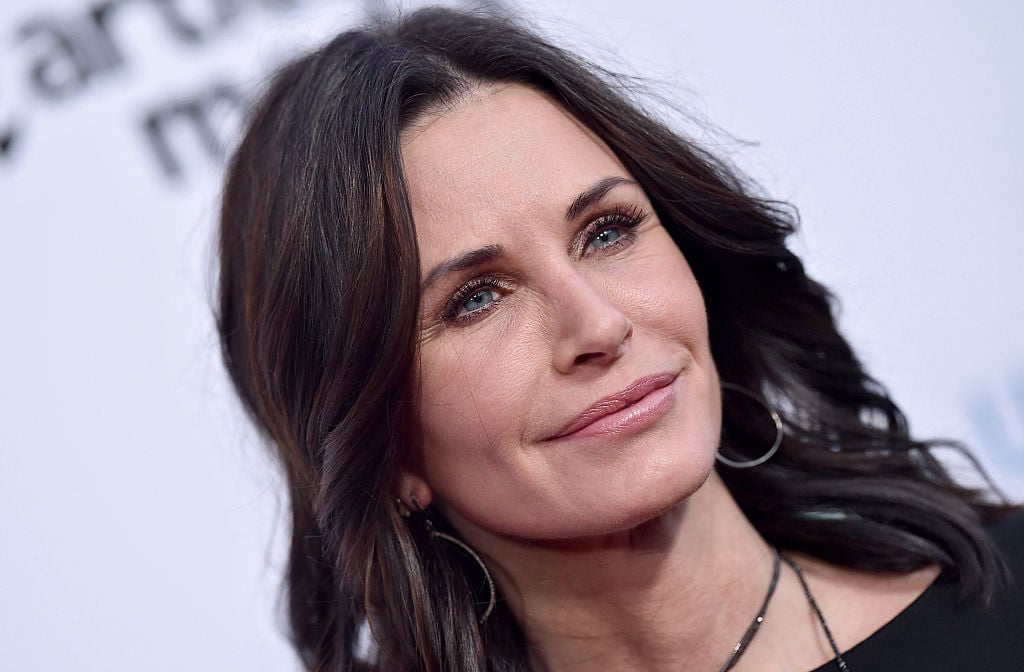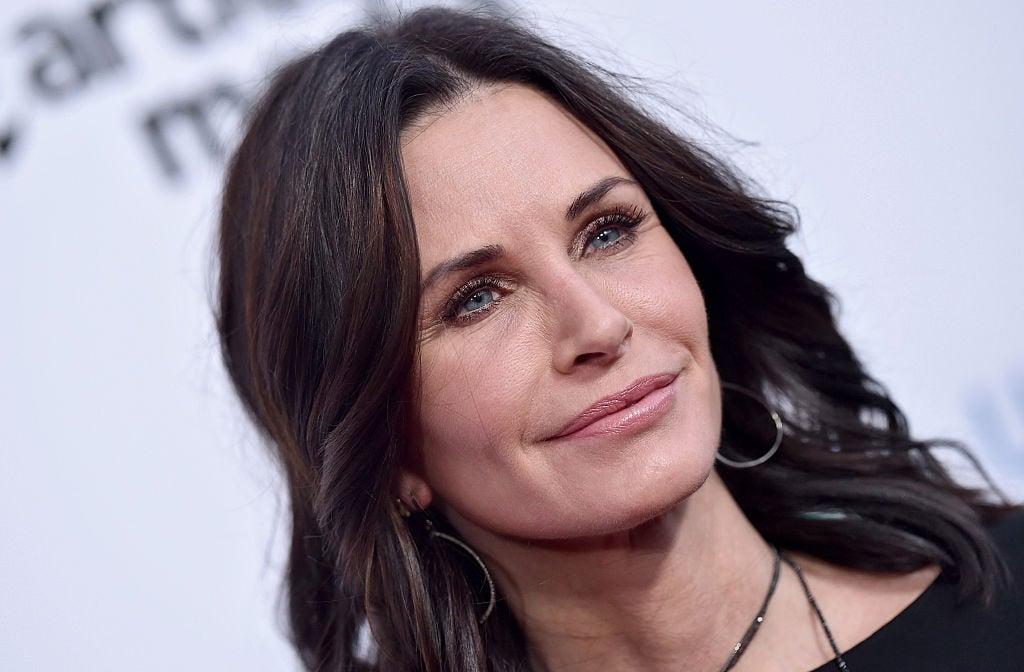 Cox was cast as Monica Geller on the NBC show Friends. The 90's show that is based in New York City tells the stories of six close friends going through life together. The show began premiering in 1994, and Rachel, Ross, Phoebe, Chandler, Joey, and Monica immediately won over the hearts and attention of viewers everywhere.
On the show, Monica is a talented chef with a witty personality. Cox's character was often labeled as the responsible one and often took on a motherly role when it came to her crew.
Cox and the rest of the cast often reflect on what it was like when the show first began, and how none of them truly had any idea just how successful the series was going to be. Cox's career and stardom took off with the success of Friends.
Since the show has ended Cox and the other cast members have continuously expressed how thankful they are for their time on Friends, and how much fun they had while filming and working together. Ever since the show officially ended in 2004, fans and the public have been dying for a sequel of the sorts.
It looks like that might just be happening. HBO recently announced that they would be releasing a one-time special for a Friends reunion. Unfortunately, the details of when this is to happen are unclear, but fans are anxiously awaiting more information about the exciting announcement. 
What did Courteney Cox recently share about her time on 'Friends'?
Many fans were shocked to hear Cox recently reveal that she actually doesn't remember too much from her time on Friends. While appearing on Jimmy Kimmel Live! Via video chat, Cox participated in a trivia game pertaining to her character on Friends.
Viewers couldn't believe that Cox actually lost the competition! After the hilarious loss, Cox went on to say: "I don't remember even being on the show, I have such a bad memory."
Never wanting to downplay her experience on the show, Cox followed up with: "I remember obviously loving everybody there and having fun and I remember certain times of my life. I was there, but I don't remember episodes."
Nevertheless, Jimmy Kimmel and the viewers were able to get a good laugh at the irony of the situation. Cox has admitted to since purchasing all of the seasons of Friends and has officially begun binge-watching.