How Did Courteney Cox Meet Boyfriend Johnny McDaid? What Is Their Age Difference?
Courteney Cox's boyfriend, Johnny McDaid, is famous in his own right. So it may not surprise people to learn that they met through mutual celebrity friends. Learn who introduced them, the ups and downs of their relationship, and the age difference between the two.
Johnny McDaid is Courteney Cox's boyfriend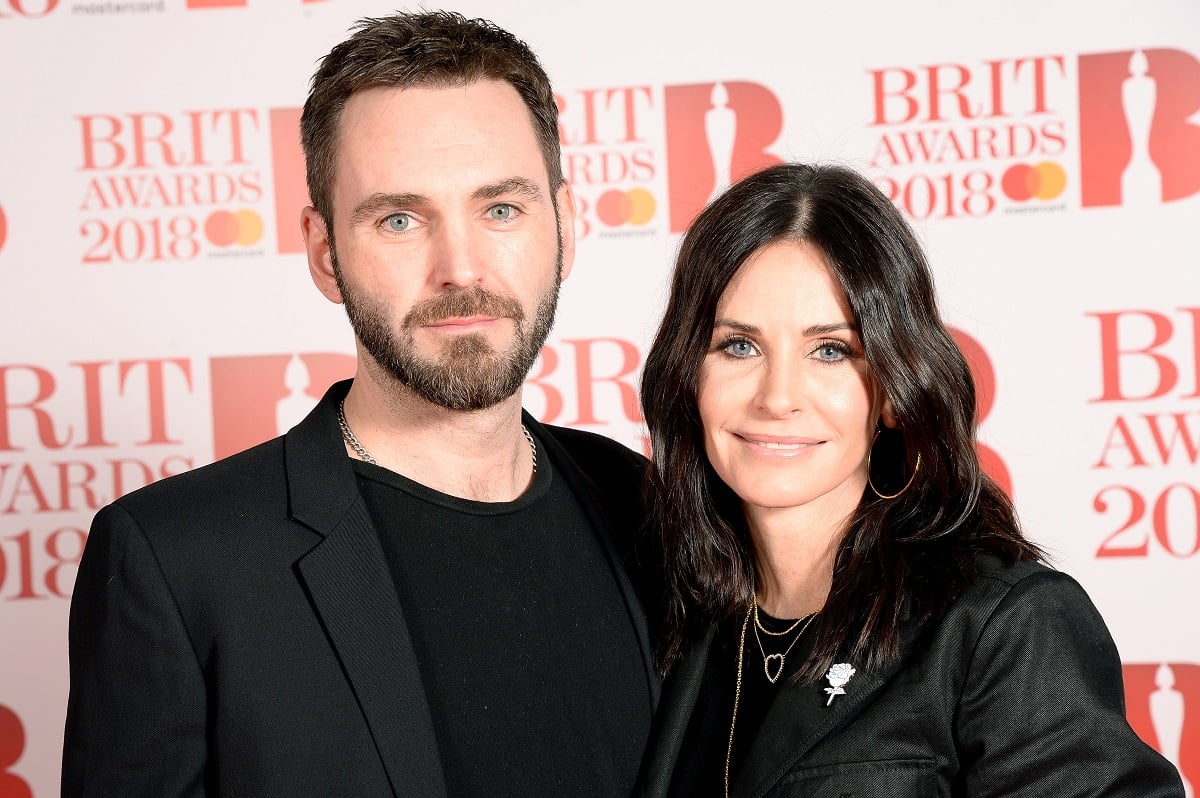 Cox, of course, broke out in the '90s when she began starring in the sitcom Friends. Before that, she was best known for her recurring role in Family Ties, the Jim Carrey film Ace Venture: Pet Detective, and her appearance in Bruce Springsteen's "Dancing in the Dark" music video.
Cox dated celebrities like actor Michael Keaton and Counting Crows frontman Adam Duritz before marrying her Scream co-star David Arquette in 1999. During their marriage, she changed her stage name to Courteney Cox Arquette. Together, they have one child, Coco Arquette. They finalized their divorce in 2013.
After her divorce, Cox began dating McDaid. Best known as a member of the band Snow Patrol, the musician is a singer, songwriter, and producer, along with playing the piano and the guitar. In addition to Snow Patrol, he's worked with famous artists such as Shawn Mendes and Alicia Keys.
They met through another celebrity
Cox and McDaid met via another artist he's worked with frequently, Ed Sheeran. Having met Cox via her Cougar Town co-star Christa Miller (and Miller's husband, Bill Lawrence, who created the show), he began staying with her in her Los Angeles home "rent free." "She's really normal," he told the Daily Mail of the actor.
During this time, Sheeran was working on his second album, X, with McDaid. "I think I did the 'Courtney meet Johnny, Johnny meet Courtney' thing," he said. However. another celebrity also contributed. "Sacha Baron Cohen did the matchmaking. It's just two people who fell in love and I hope they're really happy," Sheeran finished.
Cox and McDaid remain friendly with Sheeran to this day. Shortly after the Friends reunion special aired on HBO Max in May 2021, she shared a video of her doing "The Routine" from the show with Sheeran. And in July, Cox celebrated how two songs the pair collaborated on — Sheeran's "Bad Habits" and the BTS single "Permission to Dance," had topped the Billboard Global chart.
How much older is Courteney Cox than Johnny McDaid?
Cox turned 57 in June 2021. She's the second-oldest of her Friends co-stars, only younger than Lisa Kudrow by less than a year. As far as her significant others go, she's about seven years older than her ex-husband Arquette and 12 years older than McDaid, who celebrated his 45th birthday on July 24, 2021.
Though Cox and McDaid announced their engagement in June 2014, they've remained unmarried. "He's not my fiance," she said on The Ellen DeGeneres Show in 2019. "We were engaged to be married, but now we're just together," she continued. "We broke off our engagement, and he moved to England, then we got back together, and it's actually better than it was before."
RELATED: Why Courtney Cox's Does Not Like Calling Johnny McDaid Her 'Partner'