Courteney Cox Recreated an Iconic 'Friends' Thanksgiving Episode This Year
Friends fans cite the show's Thanksgiving episodes as some of the most iconic from the 10 seasons. One of the series' main cast members, Courteney Cox, knows this all too well. For her 2020 Thanksgiving, the actor honored one of the most memorable turkey-themed episodes from Friends.
Courteney Cox honors an iconic moment from 'Friends' with a turkey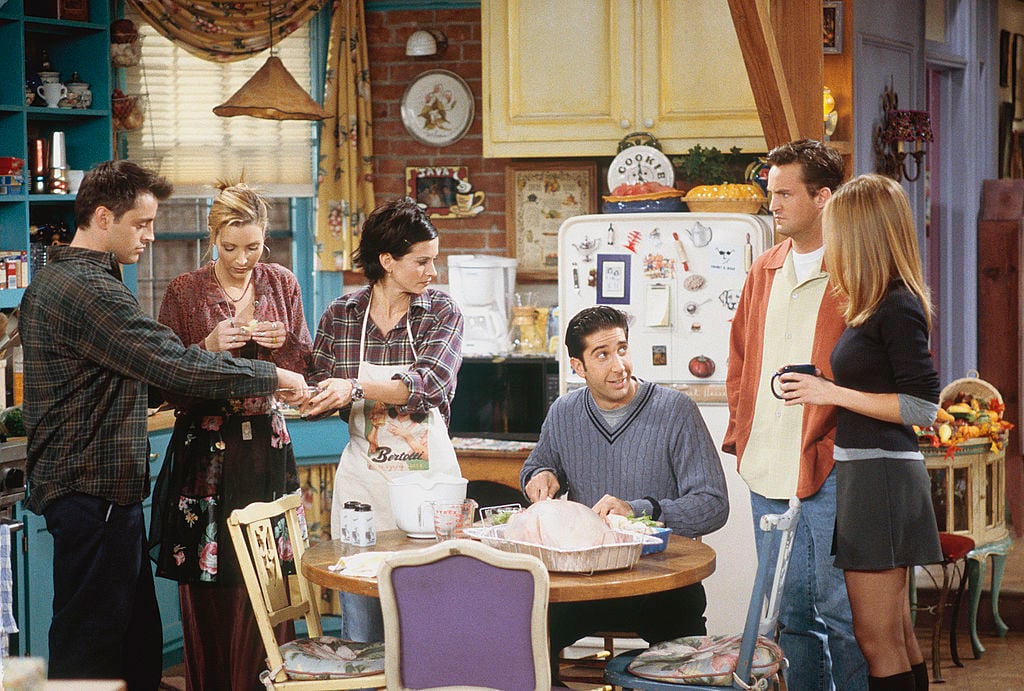 A recent holiday Instagram post from Cox started out fairly normal — at first, it appeared simply as an expression of gratitude from the Scream star.
"Happy Thanksgiving everyone, I hope you're having a great day," she began in her video. "I'm feeling so thankful."
But then — things quickly got a bit more intense. Cox zoomed the camera in to only show her mouth, while she joke-angrily told her followers: "And also if I get one more godd*mn GIF with that turkey on my head dancing like a f*cking fool" — she then cut in the widely-shared GIF in question, of her Friends character Monica Gellar shimmying it up while a turkey in sunglasses sits in place of her head.
"I'm just going to snap!" Cox said in the Instagram video.
The season 5 Thanksgiving episode that the 'Scream' star is referencing
Friends die-hards knew immediately what Cox was talking about: season 5, episode 8, "The One With All the Thanksgivings." In that episode, it comes out that Joey once put Monica's Thanksgiving turkey on his head as a prank to scare Chandler. However, the stunt backfired a bit once he got the dead bird stuck on his head.
Later in the episode, Chandler finds out that at a Thanksgiving hosted at the Gellar's home many years ago, Monica was attempting to get back at Chandler for calling her fat the year before. In doing so, she accidentally dropped a knife that sliced off the top of Chandler's toe. Chandler is hurt and angry to find this out, so, what does Monica do? She puts the turkey on her head to cheer him up — spicing up the bit with a little red hat, big yellow sunglasses, and some hilarious shimmy action.
"You're so great," Chandler tells her, "I love you." This is what makes the Friends scene even more memorable — Monica hearing those words from Chandler for the first time ever (with a turkey on her head, of course).
It's no wonder so many fans bombard Cox with GIF of Monica — it's a Friends fan favorite, even among the many great Thanksgiving episodes.
A 'Friends' cast member and other celebrities were living for Courteney Cox's Thanksgiving Instagram post
"So anyway, since I'm the symbol of Thanksgiving," Cox continued in her Instagram post, "here you go. Hope it makes you happy."
Cox then bravely donned a turkey and began dancing just like her Friends character all those years ago, all while the Friends theme song played in the background. A perfect Friends-giving tribute!
Under Cox's hilarious turkey tribute, several celebs commented their appreciation for the joke. Fellow Friends alum Lisa Kudrow wrote, "You DID THAT!!"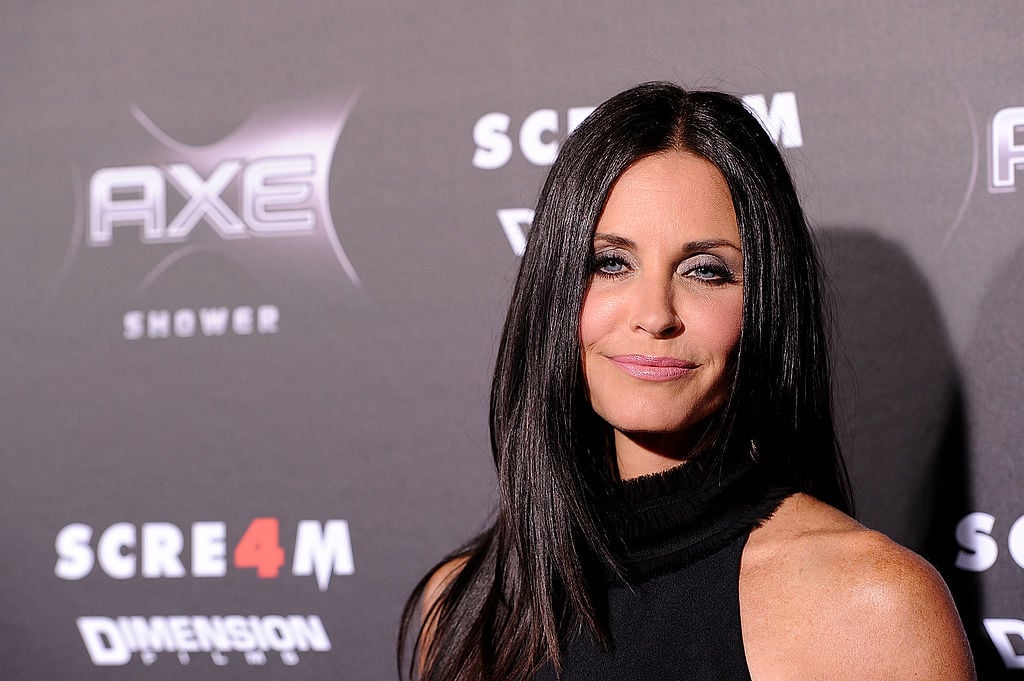 Reese Witherspoon added, "Love you sister," finishing it off with a heart emoji.
Will and Grace actor Sean Hayes, also chimed in in the comments: "Haha! Love it. Love you."