Courtney A. Kemp Says the 'Power' Universe Is Based on 1 Single Question
Power became one of the highest-rated dramas on TV, hitting numbers just below HBO's Game of Thrones. The drama series chronicled the life of James "Ghost" St. Patrick (Omari Hardwick), a married father of three trying to leave his life as a drug kingpin behind to go legit. The series ran for six seasons before it ended. However, Power never really ended.
Shortly after the series wrapped, Starz debuted the first spinoff in the Power Universe, Power Book II: Ghost centers on Ghost's son, Tariq (Michael Rainey Jr.) a college student and burgeoning drug dealer. Set to debut this week is Power Book III: Raising Kanan. The prequel series is set in 1991 and follows 15-year-old Kanan Stark (Mekai Curtis), the gangster that would become Ghost's mentor.
There are also two more Power series in the works, Power Book IV: Force which will chronicle the life of Ghost's best friend and business partner Tommy Egan (Joseph Sikora) following the events of Power. Also, Power Book V: Influence which will follow crooked NYC councilman Rashad Tate (Larenz Tate) is currently in preproduction.
Power creator Courtney A. Kemp says all of the shows in the Power Universe are based on one universal question.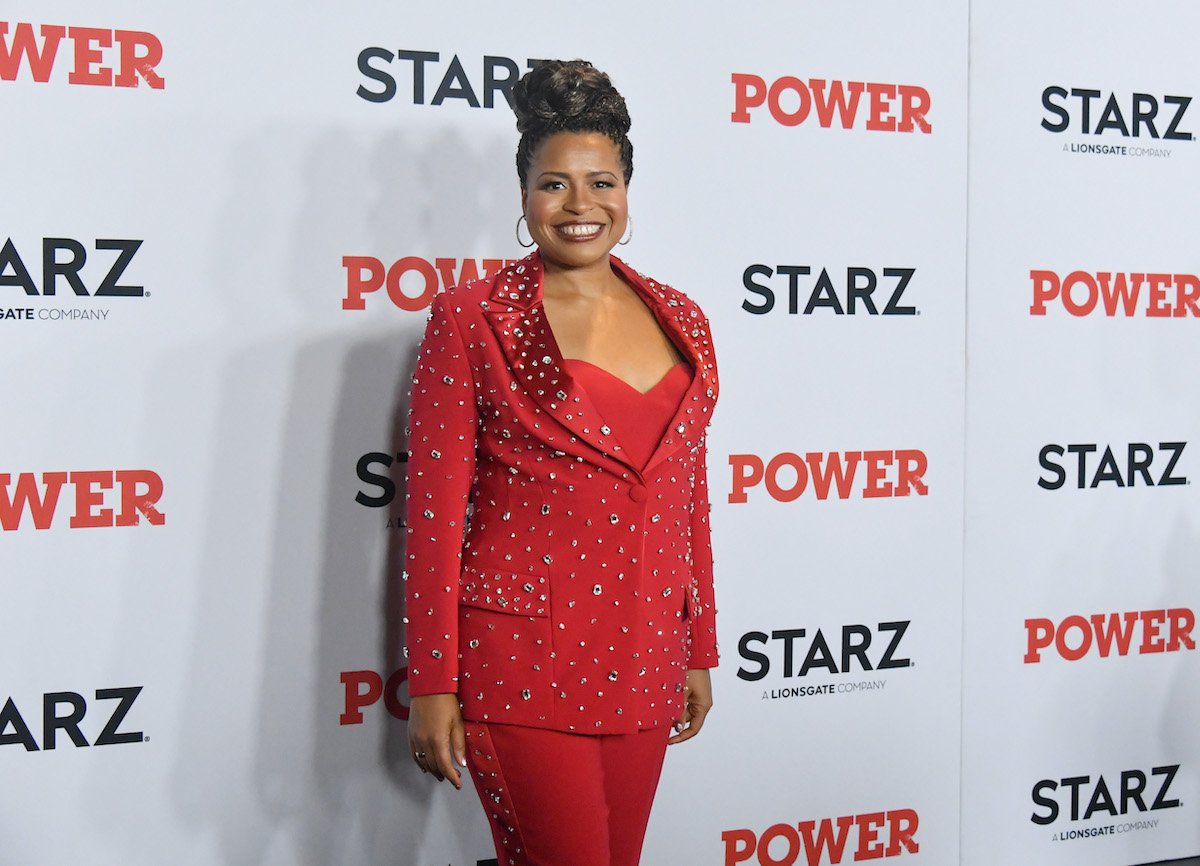 Courtney A. Kemp faced a lot of backlash for 'Power'
Prior to Power Kemp was known as a writer on shows like The Good Wife and The Bernie Mac Show. However, she had an idea to write a series about a man who wanted to leave the drug game behind to become a successful businessman. In order to bring her vision to life, she pulled in Curtis "50 Cent" Jackson who had first-hand knowledge of this type of life transformation.
Together, the pair built a widely successful series. However, once Power exploded Kemp received push back for ending the show and creating spinoffs. People did not think it would work.
"Multiple people said it would never work and didn't believe in it," Kemp told Entertainment Weekly. "As a woman of color, I think I'm doubted all the time. After years and years of success, would you have said to Dick Wolf, 'Special Victims Unit? Nobody's going to watch anything about rape victims.' Would you have said to Anthony's Zuiker, 'Oh, I don't know, CSI in Miami? That concept only works in Las Vegas.' Of course you wouldn't. No matter who it is, Power was an incredibly successful show — why wouldn't spin-offs work?"
Courtney A. Kemp says the 'Power' Universe is based on one question
Though all of the shows in the Power Universe are very different, Kemp says they all hinge on one universal question. Kemp explained that the question at the center is "Does my past dictate my future?" In Power, we watch Ghost attempt to escape his past. In Ghost, Tariq is trying to outrun the memory of his father, and in Kanan, we'll see how the Kanan Stark that we knew in Power was shaped as a teen.
The 'Power' Universe shows will never adapt to current events
Though the Power Universe shows exist across various time periods and with different characters at the center, they are able to reach such a massive audience because of one rule that Kemp has.
"The show should be timeless, the show should be watchable for years from now," Kemp told ESSENCE. "So, when you do that, when you adapt to what's happening right now you date yourself. So, the only thing that will date us is fashion and music. So, there are certain choices that we don't make with music because we know that person is only going to be a one-hit-wonder, or we know it's only going to be for that specific time. When you watch The Wire now, you don't feel like, 'Man, that's old.' You want to feel timeless. Emotional truth is timeless."