Courtney Love Reveals She Stopped Acting 'After a Bunch of #Metoos' and 'No One Would Believe Me, and It Wouldn't Stop'
Courtney Love's acting career was on the rise after her Golden Globe nod for her performance in The People vs. Larry Flynt, but she suddenly backed away from acting and recently revealed exactly why.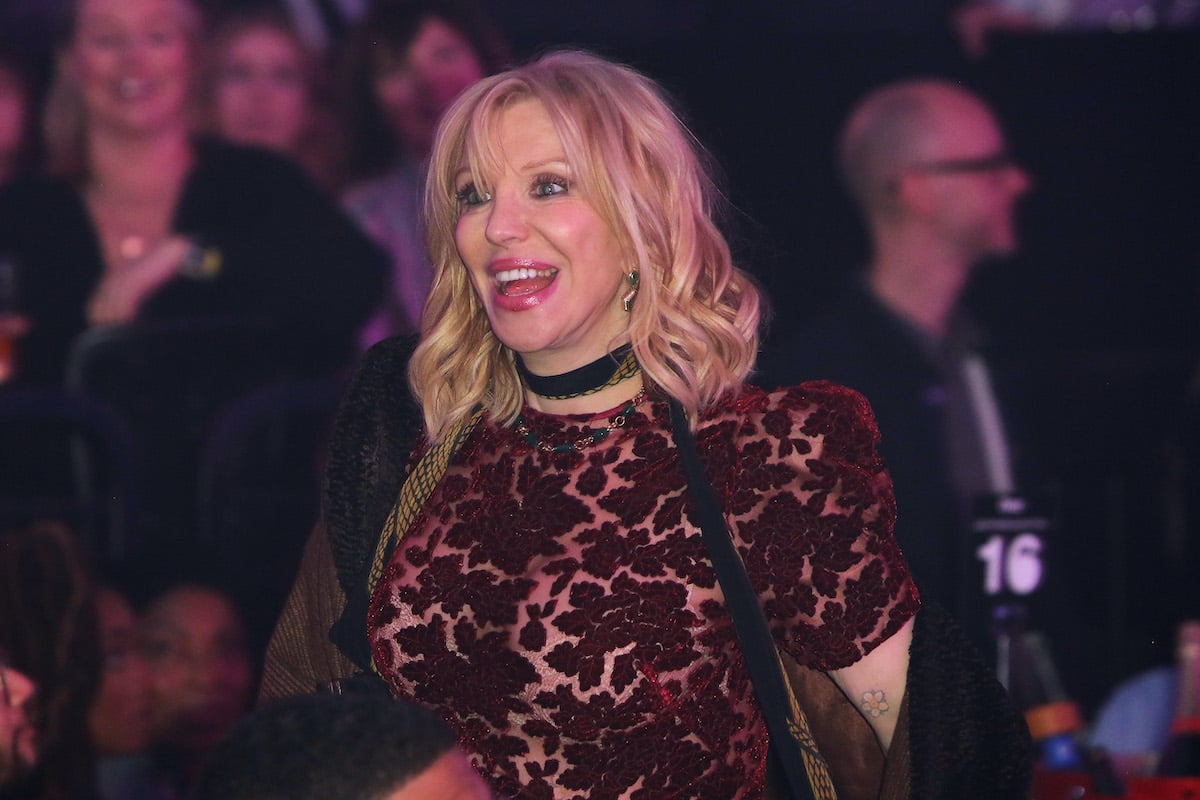 Like many women in Hollywood, Love shared she was subjected to sexual harassment, which inspired her to leave acting altogether when the harassment "wouldn't stop." Love revealed her experience on Instagram, opening up about how much she loved to act. But she felt as though she had no choice but to walk away.
Courtney Love was applauded for her acting
Love described acting as "fun as hell." And because of "Milos Forman, I was a professional actress and a movie star." She was widely applauded for her role as Althea Leasure, a bisexual stripper in The People vs. Larry Flynt.
"Love brings the wily and unpredictable energy of her public image to the role," according to AV Club.
"But Love is the revelation here, as she delivers an impulsive, nakedly emotional, quicksilver turn that brings the central romance alive whenever she's onscreen," Variety reported. "She's a natural, the camera loves her, and she manages to express Althea's key components of brashness, insecurity, emotional fidelity and lust for life."
Love shared in her Instagram post that she was happy. "I was nominated for best actress, for a Golden Globe," she wrote. "One day I might talk about it. I love acting." 
Sexual harassment changed Courtney Love's career trajectory
But that's when Love revealed she was harassed. "I stopped being capable of it after a bunch of #metoos," she continued. "No one would believe me, and it wouldn't stop. So I left, and it left. And I'm good with it. Maybe, in my next life I'll be stronger & able to endure it. I tip my hat to those who can."
Love's description of the moment in time showed how much she misses acting. "It was super fun though," she reflected. "Here's me at the @goldenglobes in a simple, navy, chiffon, gown that Ms. @sharonstone loaned me from her closet (the GOWN closet  #properdiva) it's @maisonvalentino."
Actor Sharon Stone also gave Love some advice. "'You're acting too hip," Love recounted of the conversation with Stone. "'Don't be cool. F*ck that. You're a great actress. Stand up straight! Be proud of your work! Be a movie star.'"
She added, "When Sharon Stone is offering you movie star lessons? You take them. But I sure do miss acting sometimes. To the tune of a great director. One of the greatest experiences, as a woman you can have, I think. All the glamour that comes after that is fun, flamboyant, gorgeous! But the trust one can achieve with a great director? It's one of the most profound things I've ever known."
Love also cleared up a rumor she was banned from Creative Artists Agency (CAA) because of Harvey Weinstein. "That's a lie," she added. "It is nonsense Sam Lutfi tweeted as me when he ran my social media ( and life. Embarrassing / insanely destructive and for another day. ) he had beef – acrimony with a partner at CAA who probably doesn't even know who he is."