Courtney Love Said She Would 'Kill' Kurt Cobain if He Were Still Alive
Courtney Love was so upset after Kurt Cobain's suicide that she said she would kill him herself if he were still alive.
Kurt Cobain and Courtney Love were one of the most iconic couples of the 1990s. But their passionate relationship came to a screeching halt when the rockstar took his own life in 1994. Unsurprisingly, it took a considerable toll on Love, who considered Cobain her soulmate. And according to the frontwoman of Hole, she would "kill" Cobain if he were still alive for leaving her.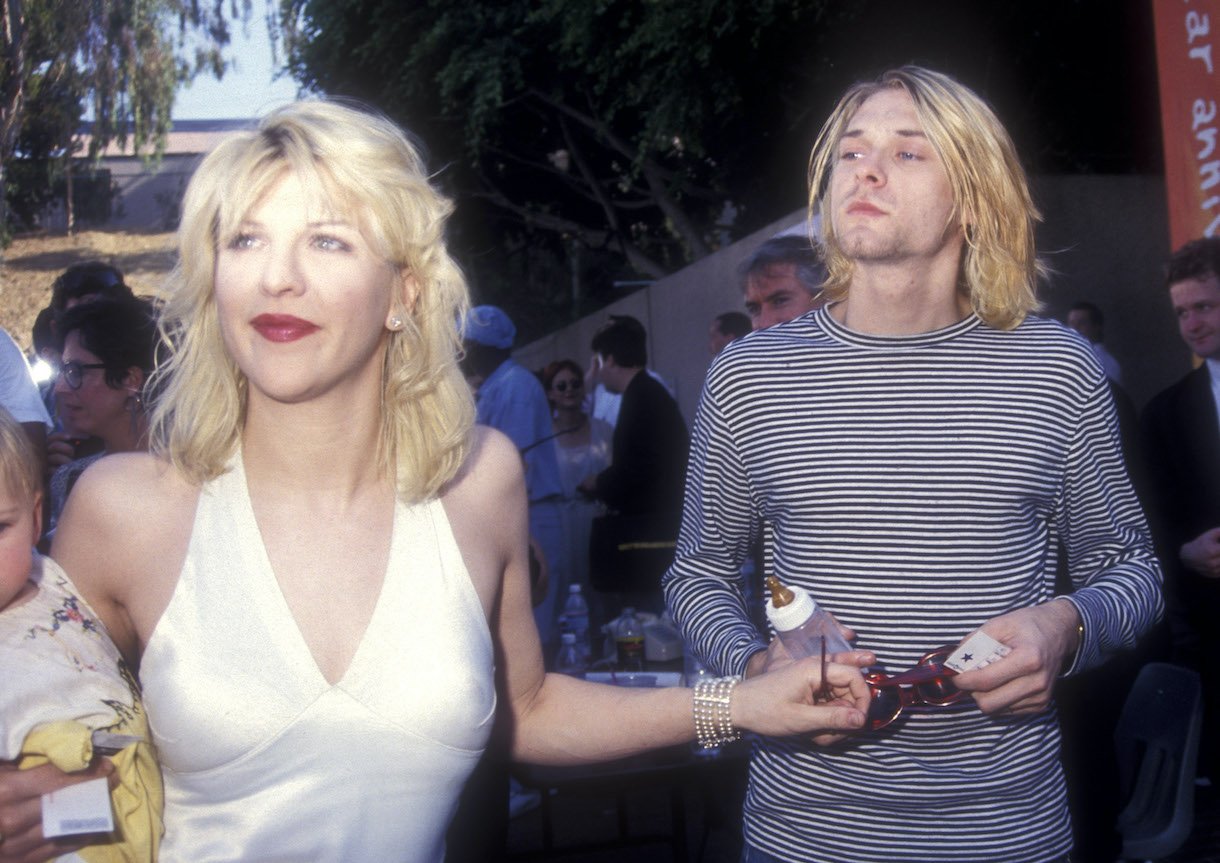 When did the 'Nirvana' singer and Courtney Love meet?
According to the Nirvana frontman, he and Love met in 1990 at a club in Portland. And as Love reveals (via The Washington Post,) she was attracted to him at once.
"He was super-cute, but he carried himself as someone who didn't know that," Love said. "And that was part of the charm. He didn't know he was a better-looking guy than Brad Pitt."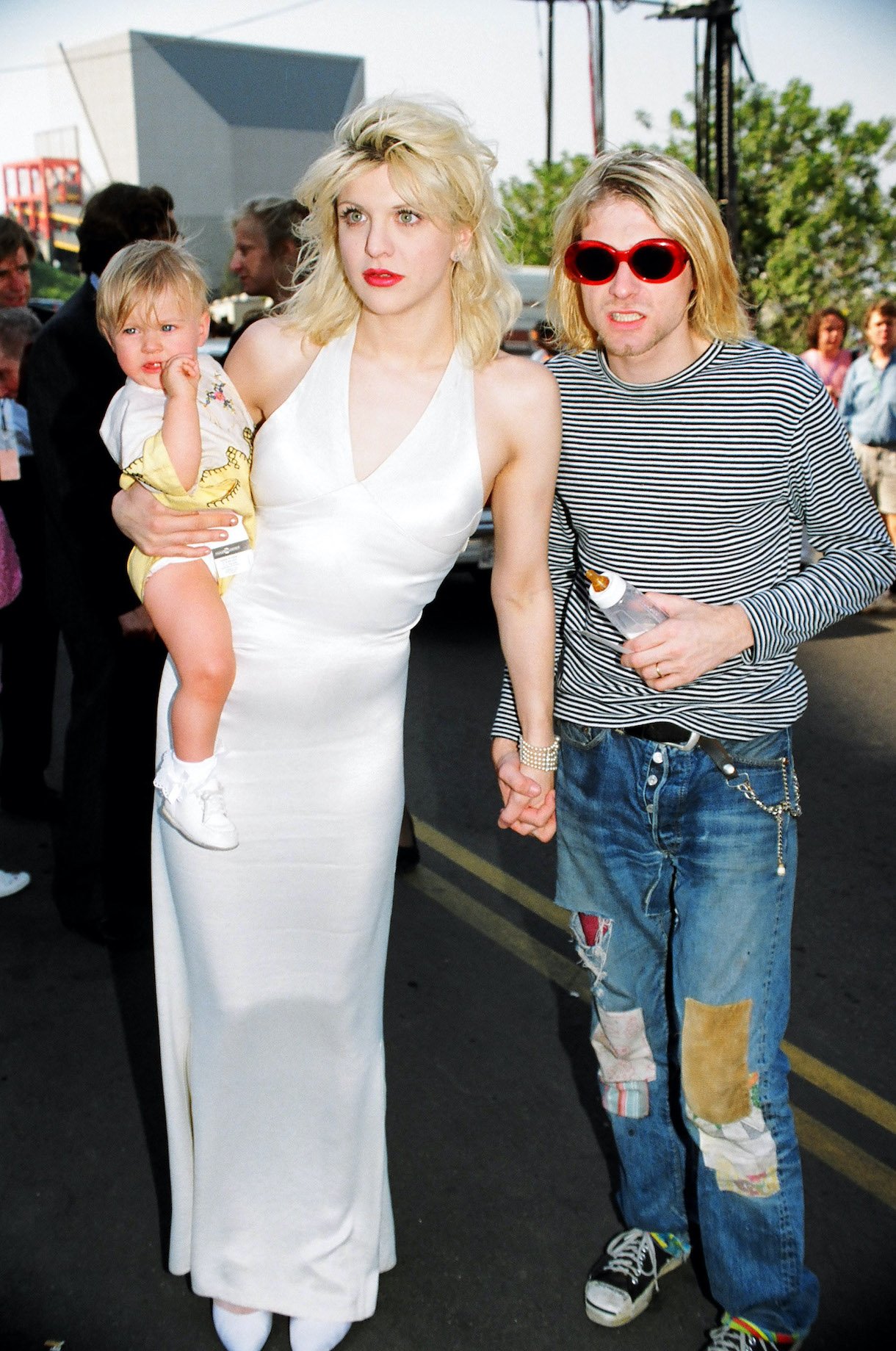 Not long after meeting, the two decided to tie the knot. They got married in Hawaii, with Cobain still wearing his pajamas to the low-key ceremony.
Their marriage was filled with passion and excitement, with Cobain writing several love letters to his punk-rock wife. "Courtney, when I say I love you I am not ashamed," Cobain wrote. "Nor will anyone ever come close to intimidating me into thinking otherwise." "I love you more than my mother."
But after Nirvana became the most famous band on the planet, Cobain took a six-month break from performing to "become a junkie."
"He wanted to stay in the apartment and do heroin and paint," said Love. "And play the guitar. That's what he wanted to do."
Courtney Love says she would 'kill' Kurt Cobain if he were still alive today
Love says she was so devastated when her former husband took his own life that she would kill him had he been alive today.
In an interview with Vanity Fair (via Billboard,) Love was asked if she was still mad at Cobain for committing suicide.
"Mad? Ya think?!" she responded. "If he came back right now, I'd have to kill him for what he did to us. I'd f*cking kill him… He tried to kill himself three times!"
"He is considered to be the rock star who didn't want fame," Love told Loudwire of the Nirvana singer. "The weak, pathetic guy who was taken over by this controlling female, and yadda yadda. It kind of f*ked me up… He's a hard act to follow. I love him, and I always will."
Courtney Love actively pursued a relationship with Kurt Cobain
According to a 1992 interview with Vanity Fair, Love actively pursued Cobain. It got to the point where she would do anything to be his girlfriend.
"People say, 'How did she get Kurt?'" said a close friend. "Well, she asked. And she wouldn't take no for an answer."
According to Love, it wasn't always easy with Cobain. Sometimes, she would go out of her way to try and impress him, which he found "obnoxious."
"He thought I was too demanding, attention-wise," said Love. "He thought I was obnoxious. I had to go out of my way to impress him."
How to get help: In the U.S., call the National Suicide Prevention Lifeline at 1-800-273-8255. Or text HOME to 741-741 to speak with a trained crisis counselor at the free Crisis Text Line.