'Cowboy Bebop': Daniella Pineda Responds to Criticism About Her Live-Action Portrayal of Faye Valentine
Actor Daniella Pineda calls out fans on social media who critiqued her 'Cowboy Bebop' live-action costume for not being revealing and not having the right proportions as Faye Valentine.
Netflix released the first look at the characters in the live-action version of Cowboy Bebop. Actors John Cho, Mustafa Shakir and Daniella Pineda will star in the lead roles. Initially, fans gave positive reviews to Cho's look as Spike Spiegel, complete with his stylish hair and suit ensemble. The same went for Shakir's look as Jet Black. But fans have recently come to criticize Pineda's physical portrayal of the con artist, Faye Valentine. The actor responded on social media to the criticism.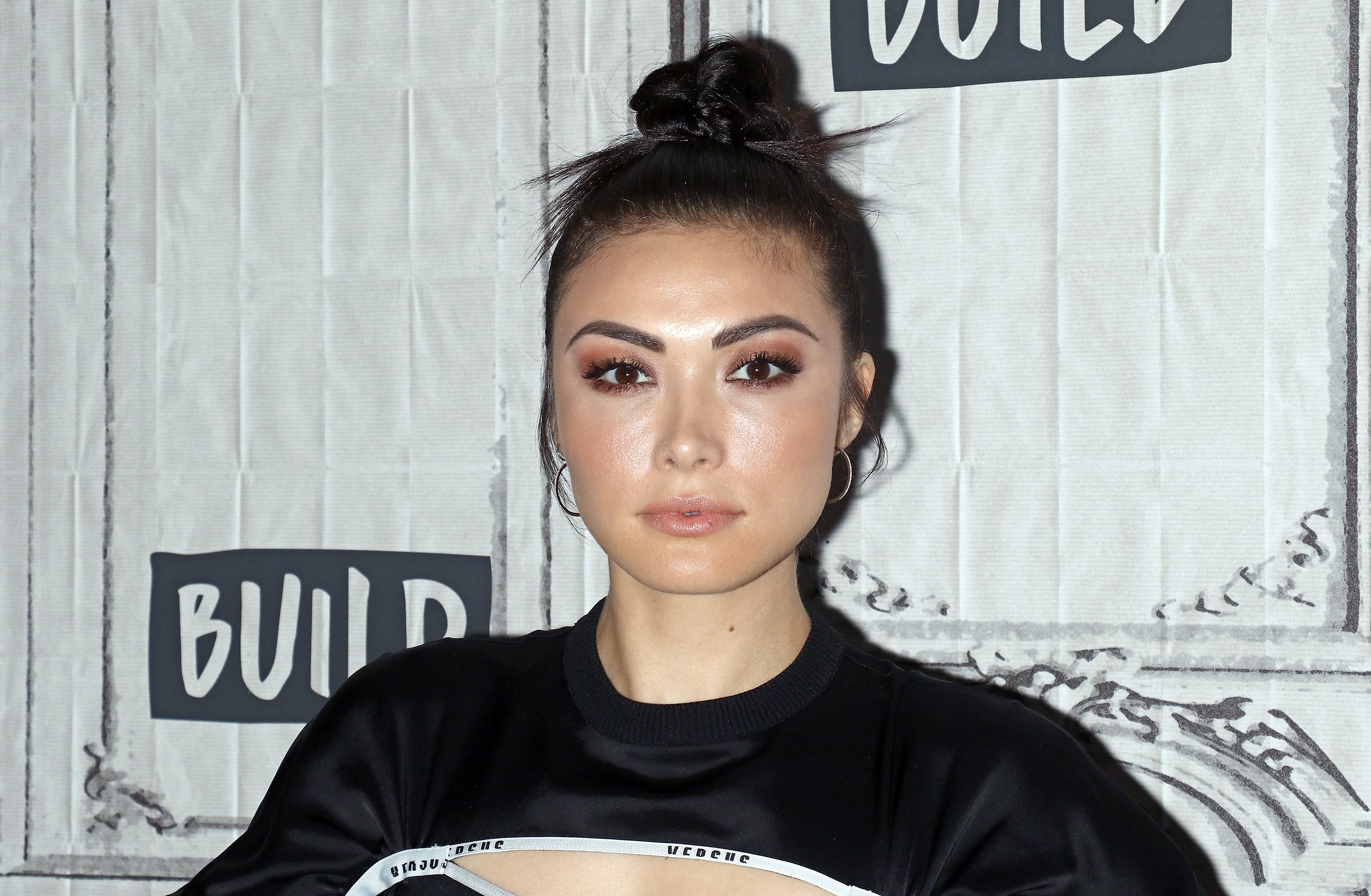 'Cowboy Bebop' entails renegade criminals becoming bounty hunters in a sci-fi western
The new series will remake the legendary 1997 anime of the same name in a live-action for the streaming platform. Cowboy Bebop only had a 26-episode run but would become a classic in the genre as it spawned a manga series and an animated movie. The anime is unique as it has a jazz and western-inspired feel to its overall look and storyline.
Set in the year 2071, an exiled hitman, a former ISSP officer, a con artist, and a hacker become a team of bounty hunters. Together they bring in criminals for cash in a contract system created by the Inter Solar System Police (ISSP). Along the way, each character has their past demons to face and Spiegel's mortal enemy, Vicious.
Fans put Daniella Pineda's Faye Valentine under scrutiny
The Cowboy Bebop anime already has a massive fan base and were ready to scrutinize any tiny detail in the live-action adaptation. While fans have accepted Cho and Shakir's versions of Spiegel and Jet Black, Pineda recently came under scrutiny for her role as Faye Valentine.
As Netflix revealed the first look of the series, people started to criticize Pineda. They stated the actor did not fit the bodily physique synonymous with Valentine. Anime and manga fans know the Japanese art style often depicts an exaggerated female body in the bust and hip areas. Fans also criticized Pineda's outfit. In the anime, Valentine wears a barely-there yellow zippered top and shorts. The character usually wears nude-colored thigh-high stockings and a loosely wrapped red shawl.
According to Screen Rant, Pineda posted a video on Instagram in response to the criticism. She issued an apology seeped in sarcasm, stating, "Six foot, double-D sized breasts, two-inch waist… They looked everywhere for that woman, and they couldn't find her. Kinda weird, so they went with my short -ss. I know, right?" Pineda continues to joke about the lack of Valentine's almost non-existent outfit, saying it is "slurped up in [her] various crevices, never to be retrieved again."
While the anime version of Valentine may have been the focal point of many fantasies, the live-action version brings a realistic portrayal of the character. Pineda's response only adds to the continuing discussion of the exaggerated perceptions of how the female body is represented on screen.
Who is Faye Valentine?
Faye Valentine's story has many layers to uncover and will hopefully be addressed in the live-action. At the age of 20, she was cryo-frozen when her family's ship suffered an accident. In 2068, Valentine wakes up to a new reality and no identity. In Cowboy Bebop, she is not only a bounty hunter but a wanted criminal and con artist and makes herself at home with Spiegel and Jet Black aboard their ship.
Valentine uses her sex appeal to her advantage in catching criminals. Despite her revealing clothing and flirtation, Valentine hates to be desired and is never in a relationship. In reality, Valentine has issues trusting others and clashes with her teammates. Over time, she comes to sympathize with them and develops an understanding relationship with Spiegel.