'Cowboy Bebop' Star Daniella Pineda Teases a Unique Experience: 'There Is Nothing We Can Compare Our Show To'
Netflix's upcoming live-action version of the hit anime Cowboy Bebop will be an experience like no other, according to star Daniella Pineda. The actor, who plays Faye Valentine, teased some of what fans can expect to see in the series. Cowboy Bebop follows Faye, Spike Spiegel (John Cho), Jet Black (Mustafa Shakir), and faithful corgi pup Ein as the bounty hunters chase criminals across space. Here's what Pineda and the other stars had to say.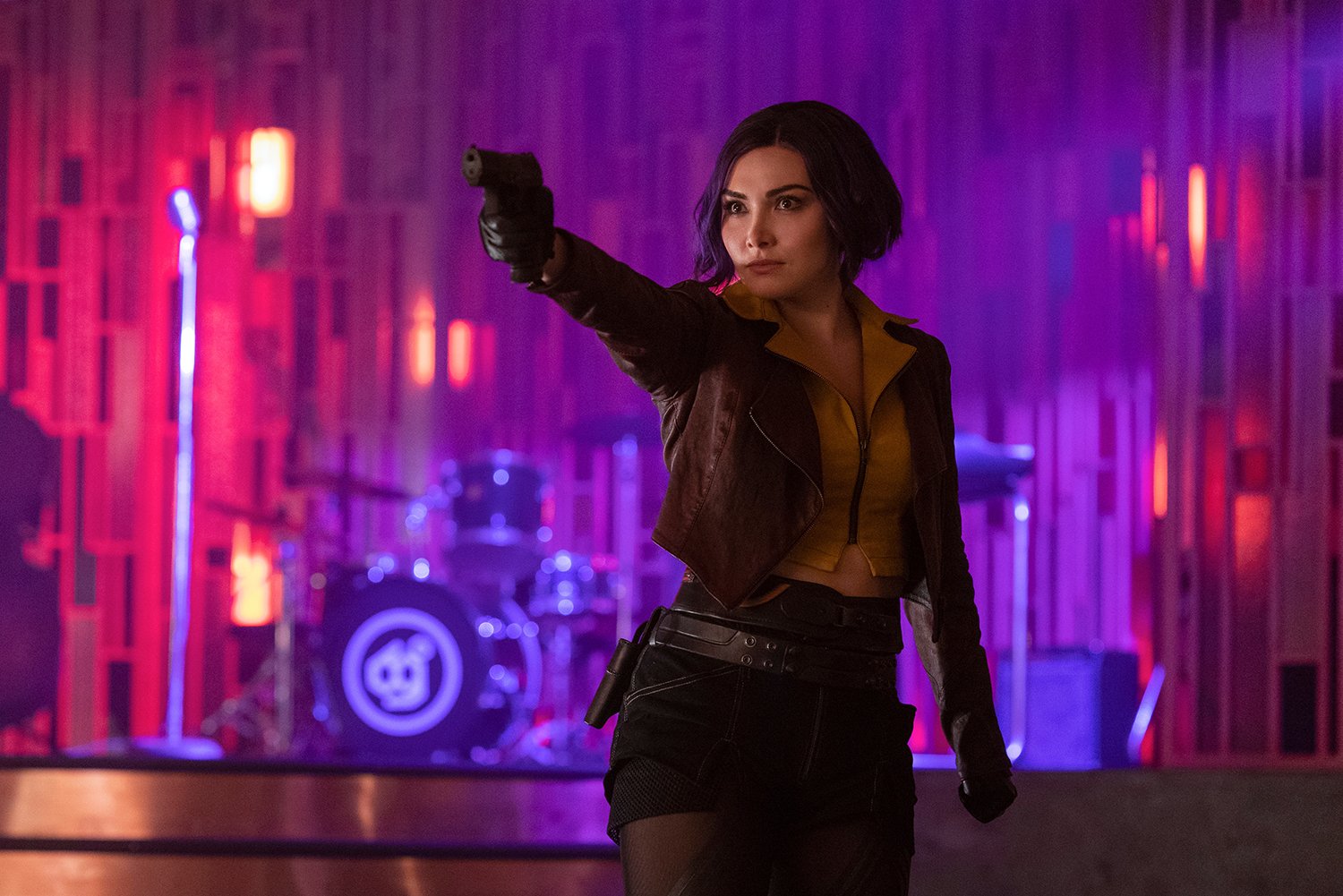 Daniella Pineda says the live-action 'Cowboy Bebop' is unlike any other show
Pineda, Cho, and Shakir interviewed each other about Cowboy Bebop for Netflix Geeked ahead of the show's release. In the video, Cho asked, "Mustafa, what's something that excites you about our version of Cowboy Bebop that fans are not aware of yet?"
Fearing he would spoil too much, Shakir passed the question to Pineda. She didn't want to spoil anything, either. However, she did comment on how unique the live-action series should feel to fans.
"I'm not gonna spoil anything. But, from what we've seen thus far, there is nothing we can compare our show to," Pineda said. "Maybe Kill Bill and Star Wars. And that is really exciting."
Cho agreed, adding that the show will explore Cowboy Bebop characters in a new way.
"To see how we excavate the pasts of our characters, I think that is gonna be a real, fun journey for fans," he said.
Pineda added that fans could expect to see "so many Easter eggs" in the show, though she didn't specify if they would all be references to the Cowboy Bebop anime.
"Pay very close attention because every little thing matters," she warned.
'Cowboy Bebop' creators have made sure the live-action version stays true to the original anime
With all that said, the cast assured that Cowboy Bebop would maintain the heart of the anime. Cho said the stars and creators considered everything, from the camera angles to the props and "the way people stood."
"No decision was made without direct reference to the anime ever," Pineda added.
Shakir chimed in to say that "a lot of love went into" creating Cowboy Bebop.
Cowboy Bebop's showrunner, André Nemec, also previously promised fans that they "would never take the original anime away from the purists." He explained to Entertainment Weekly that the series would expand on the canon and tell new stories without interfering with anything already established in the anime. To that end, it's not so much of a remake as it is a new perspective.
"I think to just redo the anime will leave an audience hungry for something that they already saw. The anime did an amazing job. We don't need to serve the exact same meal. I think it would have been disappointing if we did," Nemec told the publication.
'Cowboy Bebop' premieres on Netflix in November
During Netflix's first-ever global fan event, Tudum, on Sept. 25, viewers saw Cowboy Bebop's opening credits. The live-action series used the same theme song as the original, "Tank!" Additionally, the sequence featured Cho, Shakir, and Pineda mimicking their anime counterparts. The credits set the stage for what is sure to be a catchy, action-packed science fiction series.
Cowboy Bebop premieres on Netflix on Nov. 19.