'Cowboy Bebop' Fans Can Soon Watch the Original Anime on Netflix
Netflix will soon become a one-stop shop for all things Cowboy Bebop. The streaming service has announced its plans to bring the original 1998 anime to its platform ahead of the live-action adaptation, which arrives in November. The adaptation expands the original series while also featuring some of the same elements, including the Cowboy Bebop theme song. So, having both on Netflix will provide the perfect opportunity to compare and contrast. Here's when fans can expect to stream the anime.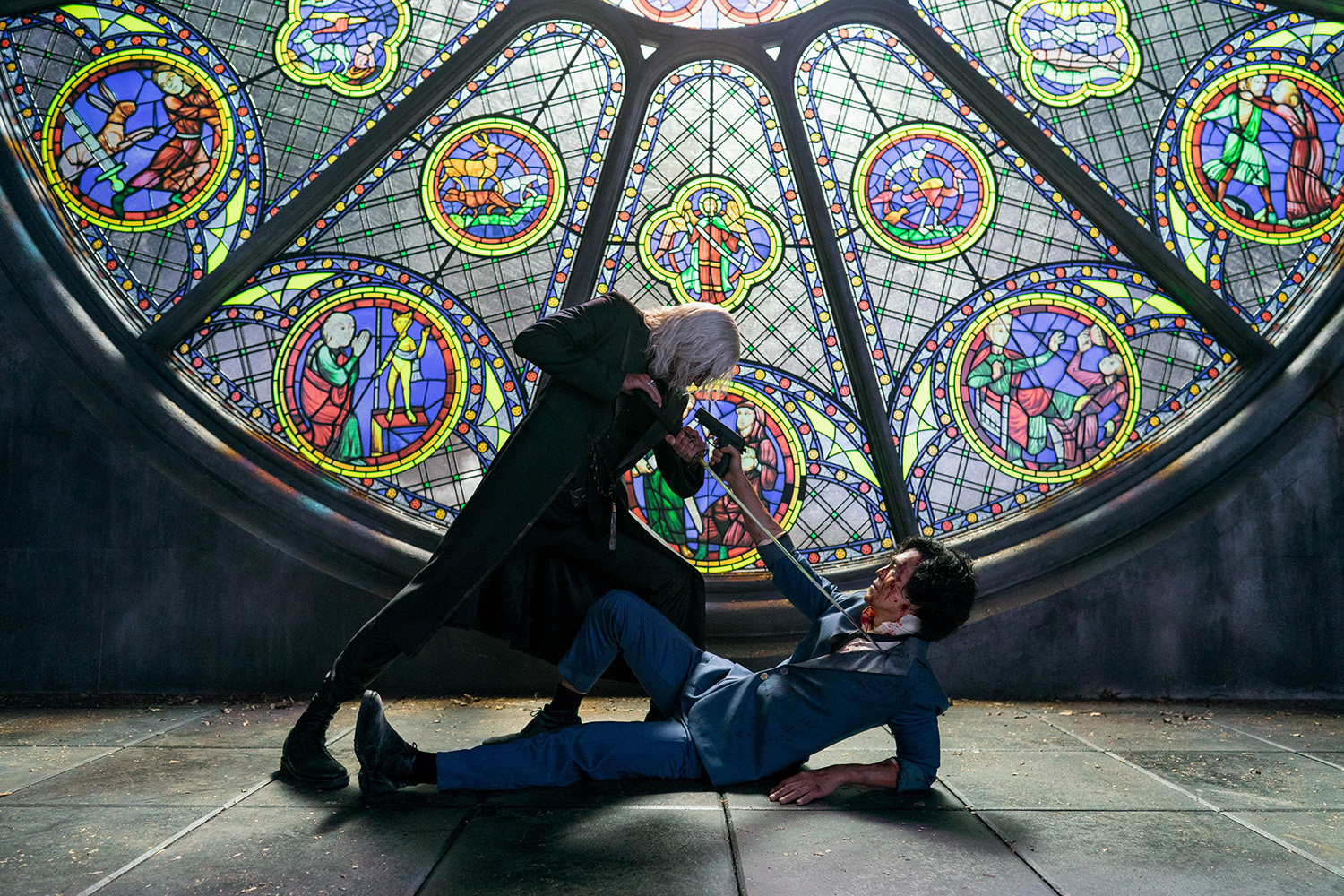 Netflix will launch the 'Cowboy Bebop' anime in late October
Cowboy Bebop premiered in Japan in 1998. However, in 2001, it moved to the U.S. on Cartoon Network's Adult Swim — the first anime to do so. Cowboy Bebop aired 26 episodes before its cancellation in April 1999, followed by Cowboy Bebop: The Movie in 2001. The film technically acted as a midquel, taking place between episodes 22 and 23.
Cowboy Bebop takes place in the year 2071 and follows a band of bounty hunters in space. Traveling the galaxy in their ship, Spike Spiegel (voiced by Koichi Yamadera), Faye Valentine (Megumi Hayashibara), and Jet Black (Taiten Kusunoki) hunt criminals in exchange for rewards. However, their shenanigans often get the group into trouble. Meanwhile, Spike has an ongoing rivalry with a villain named Vicious (Norio Wakamoto), his former partner and a member of the Red Dragon Syndicate.
On Oct. 12, Netflix unveiled a release date trailer for the anime. The video featured the famous Cowboy Bebop tune, "Tank!" by The Seatbelts, as well as scenes from the series. Netflix announced the release date as Oct. 21.
In the meantime, there are still a few other places to find the anime. Fans can watch all 26 episodes of Cowboy Bebop on Hulu, Funimation, and Crunchyroll.
The live-action 'Cowboy Bebop' arrives in November
Fans won't have to wait long after watching the original series to see the live-action adaption. Starring John Cho as Spike, Mustafa Shakir as Jet, and Daniella Pineda as Faye, the adaptation premieres on Nov. 19. As Kotaku reported, the entire cast of the original anime is slated to provide the Japanese dub for the live-action version.
Showrunner André Nemec previously promised that the live-action series would honor the vision of the original anime. Speaking to Entertainment Weekly, he explained that the show will be more of an "expansion" than a "remake."
"I promise we will never take the original anime away from the purists. It will always exist out there," Nemec said. "But I'm very excited about the stories that we're telling. I believe we've done a really nice job of not violating the canon in any direction but merely offering some extra glimpses into the world that was already created."
RELATED: John Cho Is Worried About the Comparisons Between the Live-Action' Cowboy Bebop' and the Anime