'Cowboy Bebop' Showrunner Promises to 'Never Take Away Original Anime' From Fans
When a classic television series is remade, many fans often fear that the remake won't maintain the integrity of the original. There's a lot of pressure on the showrunners to get it right, yet they sometimes miss the mark. However, Cowboy Bebop fans won't have to worry about that, according to showrunner André Nemec. The Netflix series will be a live-action version of the original Cowboy Bebop anime, but Nemec says it's not so much a "redo" as it is an "expansion." Here's his promise to fans.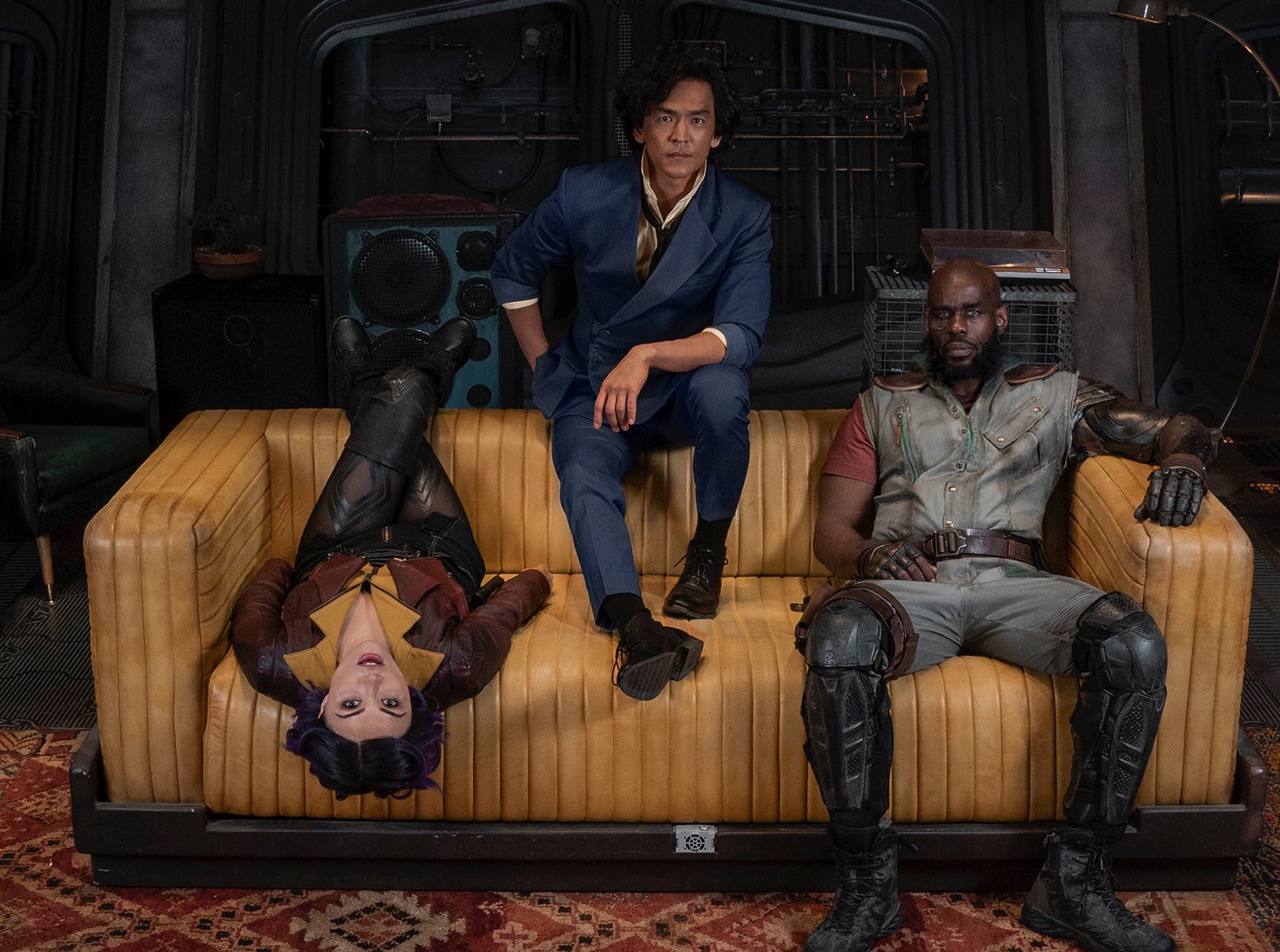 The original 'Cowboy Bebop' anime aired in the late '90s
Cowboy Bebop first premiered in Japan in 1998. However, only 12 out of 26 episodes aired due to the show's adult themes. The anime later appeared in full on Wowow until 1999. In 2001, Adult Swim began airing English-dubbed episodes.
Cowboy Bebop followed a group of bounty hunters in 2071, several years after humans moved from the Earth to other planets. Bounty hunters became common to keep criminal activity under control. Spike Spiegel, Faye Valentine, and Jet Black traveled through space in their ship, Bebop, getting themselves into dangerous situations during jobs. Throughout the series, Spike also hunted his nemesis, a criminal named Vicious.
To this day, many fans and critics regard Cowboy Bebop as one of the best anime series. It's often seen as a good introduction to the anime genre, as the show helped bring anime to a new generation of viewers in the 2000s.
André Nemec says the live-action 'Cowboy Bebop' will be an 'expansion' of the original anime
With how popular the original Cowboy Bebop has become, it's no surprise that some fans are feeling skeptical of a remake. However, Nemec doesn't intend to make any significant changes to the original story. In fact, he told Entertainment Weekly that the live-action Netflix version wouldn't be much of a remake at all.
"I promise we will never take the original anime away from the purists. It will always exist out there," he said. "But I'm very excited about the stories that we're telling. I believe we've done a really nice job of not violating the canon in any direction but merely offering some extra glimpses into the world that was already created."
He continued to explain that the show is more of an "expansion to the canon" with some fresh ideas. Nemec added:
We got under the skin of who the live-action characters were going to be. I think that the poetic nature of the anime absolutely allowed for us to mine the archetypal nature of the characters and dig out deeper histories that we wanted to explore — and answer some of the questions that the anime leaves you with. I think to just redo the anime will leave an audience hungry for something that they already saw. The anime did an amazing job. We don't need to serve the exact same meal. I think it would have been disappointing if we did.
When does 'Cowboy Bebop' arrive on Netflix?
After an initial reveal in 2018, Cowboy Bebop began filming in 2019. However, star John Cho injured his knee on set, which delayed production. Then, the coronavirus (COVID-19) pandemic hit, causing even more delays.
It's been quite a long journey for the live-action Cowboy Bebop, but the series is finally almost here. Netflix will release all 10 episodes on Nov. 19.