Craig Conover from 'Southern Charm' Says He's Still Close Friends with Jules Daoud from 'Summer House'
Craig Conover from Southern Charm finally spilled about what really happened with Jules Daoud when he and some of the cast visited the Summer House last year.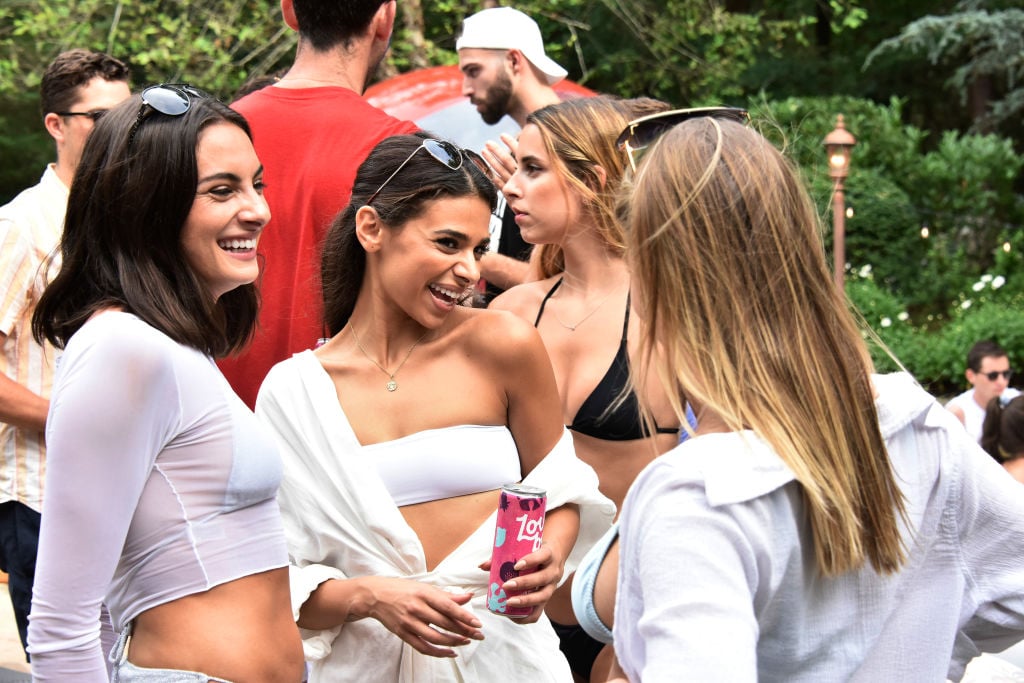 Conover hit the Hamptons with Shep Rose and Austen Kroll, which is when he met Daoud. Cameras captured Conover and Doud hanging out and then later going out to party. Daoud stayed out and came home the next day so viewers knew the two hooked up. Daoud later confirmed they did to some cast members in the kitchen.
Meeting Conover was a welcome opportunity for Daoud. She was feeling left out and distant from the cast. "Last night, Craig was definitely able to cheer me up," she said in a confessional. But after Conover returned home, did they keep in touch?
Conover considers her to be a close friend
Conover lives in Charleston, South Carolina, while Daoud resides in New York City. Although they had a fun fling in the Hamptons, Conover told Bravo's The Daily Dish podcast they are just good friends and aren't dating.
"I spent the summer in New York, so Jules and I hung out for a couple of weeks and then, whenever I was in New York, we hung out," he said. "We just had a great time and we're still close friends. Jules and I are still really close. If I go to New York, we'll probably hang out. But you know, nothing serious." 
He also dished about unseen footage on the water slide
Conover also revealed that he and Daoud had a blast hanging out at the Summer House party and their romance started on the huge water slide. "I was like, 'Hey, let's do waterslide races,' and they were like, 'We're in,'" Conover told The Daily Dish.
"Kyle, Paige, myself, and Jules just stayed on the waterslide the whole time. And I think, as the day went on, Jules and I ended up kissing on top of the waterslide, I think. But they didn't air any of this stuff," he continued.  
Later Kroll had to "take care" of Rose, Conover shared. That's when he ended up partying with the Summer House cast and ultimately hooked up with Daoud.
Viewers also didn't see this Bravoleb with the 'Summer House cast'
Anastasia Surmava from Below Deck Mediterranean was actually part of the Southern Charm crew at the Summer House party. Surmava connected with Rose when she was in Manhattan and he invited her to come to the Hamptons with the guys.
Surmava recalled on the Out in the Wild podcast she arrived at the party and producers asked her to hang out in the background. "So when we got there they were like, 'Anastasia, we love you, but we'd just rather not have you on camera,'" she said. She was happy not to have the pressure of being filmed. So she hung out with Kroll's sister (who was also along for the ride).
What viewers also didn't know is that later Surmava joined the Southern Charm Hamptons bound cast to a party at the infamous Harry Dubin's house from The Real Housewives of New York City. She even had an odd exchange with Ramona Singer. Of course, Singer was completely preoccupied with the Southern Charm men too.