'Crazy Ex-Girlfriend': Rachel Bloom and Danny Jolles Knew Each Other Before the Show Began
The CW's Crazy Ex-Girlfriend premiered in 2015. By the time the romantic musical comedy-drama aired its fourth and final season finale in 2019, it had garnered numerous accolades, including multiple Emmy Awards.
The TV show stars American actress Rachel Bloom as lawyer Rebecca Bunch, and actor Danny Jolles as Bunch's much-maligned office colleague, George. Although the two characters first meet when Bunch moves to California, it was revealed that the celebrities are actually real-life friends despite having a sometimes unfriendly dynamic in Crazy Ex-Girlfriend.
'Crazy Ex-Girlfriend' was an instant cult favorite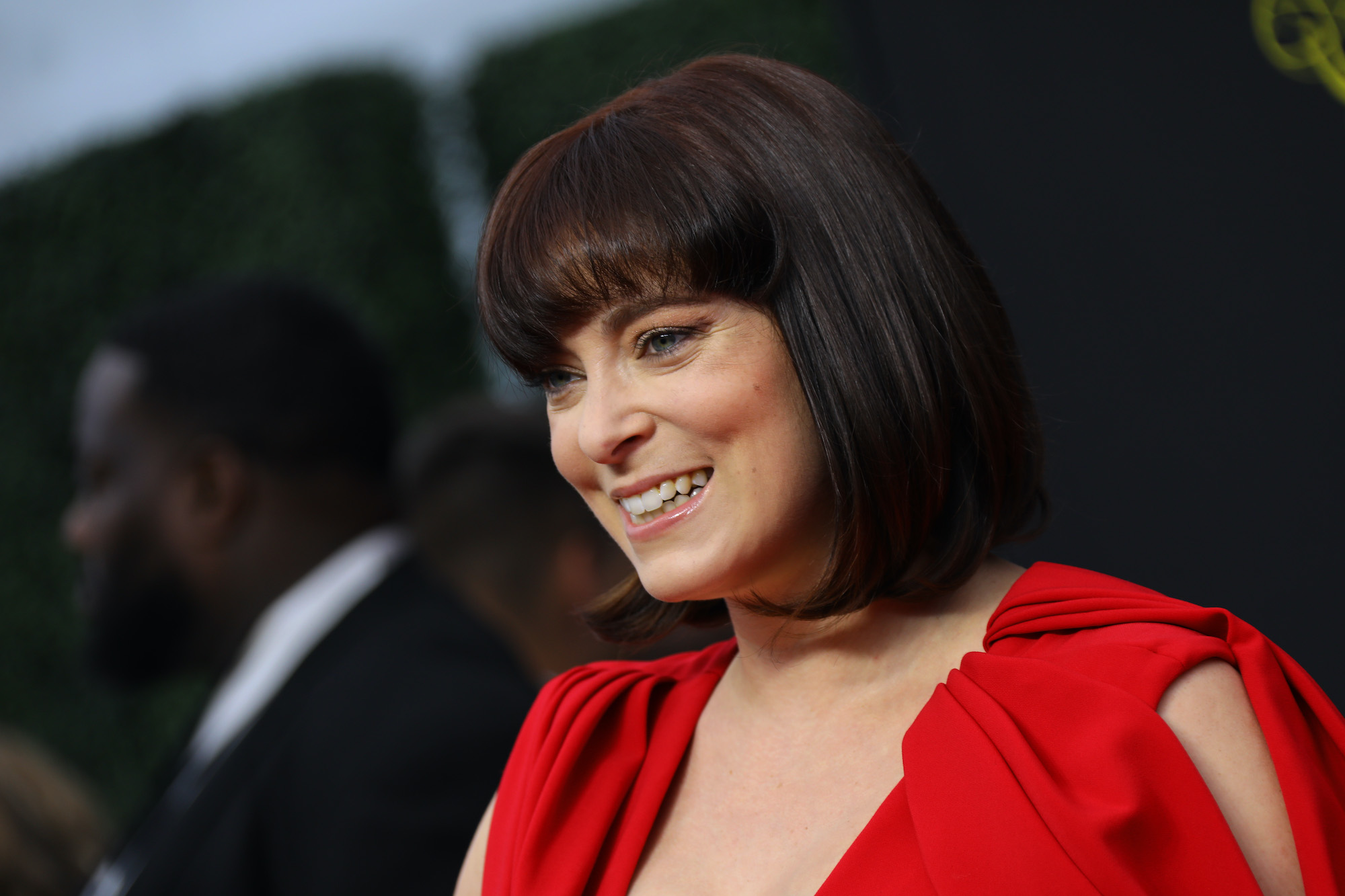 The show follows the storyline of Bunch, a New York City-based lawyer who runs into an ex-boyfriend Josh Chan (Vincent Rodriguez III). Chan mentions that he's moving to the suburbs of Los Angeles, and on a whim, Bunch decides to follow him to the west coast. There, the character is quickly surrounded by a colorful cast of new friends and coworkers, including the aforementioned George.
Although Crazy Ex-Girlfriend won praise from TV reviewers, and received numerous award nominations, it never broke into the mainstream and remained a cult favorite almost right out of the gate. "For all its critical acclaim and fiercely devoted audience, Crazy Ex-Girlfriend ends its four-season run as one of network TV's least-watched shows," explains the Hollywood Reporter.
The publication also noted that "those who watched it are likely to have loved it dearly, and there weren't very many of them," and that it was ranked at the bottom of the list of viewers for every single one of its seasons.
George was the much-maligned sidekick on the show
Jolles' character George is not very popular in Bunch's new California law firm, to put it simply. "Everyone forgets his name," explains actor Scott Michael Foster, who plays Bunch's boss Nathaniel, in an interview with CinemaBlend. "He's fired and hired by Nathaniel back a couple times."
"The recurring bit around George is that no one in the office can remember his name, despite his best efforts," adds the outlet. "Nathaniel fired George when he first started working at the firm, although he was eventually hired back. Directly after the sacking, he finally got a spotlight and a solo, only for the screen to suddenly cut to black and go to commercial."
It's this specific scene, where George gets what seems to be his big breakthrough in office popularity, that revealed something surprising: The stars behind Bunch and George are real-life friends.
During George's big moment, the real-life Bloom revealed she knew Jolles personally
TV critics think George's almost-made-it moment is one of the most memorable scenes in Crazy Ex-Girlfriend.
"Yes, this show uses music to enrich even its most minor characters with complex inner lives and emotional agency, but every workplace comedy also needs its Jerry Gergich," reported New York Magazine's Vulture, making a reference to a fictional character from NBC's Parks and Recreation. "On Crazy Ex-Girlfriend, that role is filled by George (Danny Jolles). Here, almost parodying the fact that just about anyone can land a musical soliloquy of their own in West Covina, the office's token Lefou gets his chance to go full Mama Rose — until the commercial break cuts him off."
As this scene played out live on television, Bloom took to Twitter and posted a surprising announcement. "[Danny Jolles] and I have been performing together for over 10 years and it makes me sentimental," she said in a since-deleted message that was saved by MentalFloss.
According to an interview with Serial Optimist, Bloom did sketch comedy at the Upright Citizens Brigade Theatre shortly after graduating from college. Jolles also performed there.