Creator of 'Riverdale' and 'Chilling Adventures of Sabrina' Developing Dracula Series
Gifted in the art of paranormal storytelling, Robert Aguirre-Sacasa knows how to flesh out worlds that capture teen drama with a touch of horror. He's behind such notable series as The CW's Riverdale and Netflix's Chilling Adventures of Sabrina, but he's also had his hand in Glee, Supergirl, and Carrie. Now, Aguirre-Sacasa is using his talents to bring audiences a new take on Dracula's story.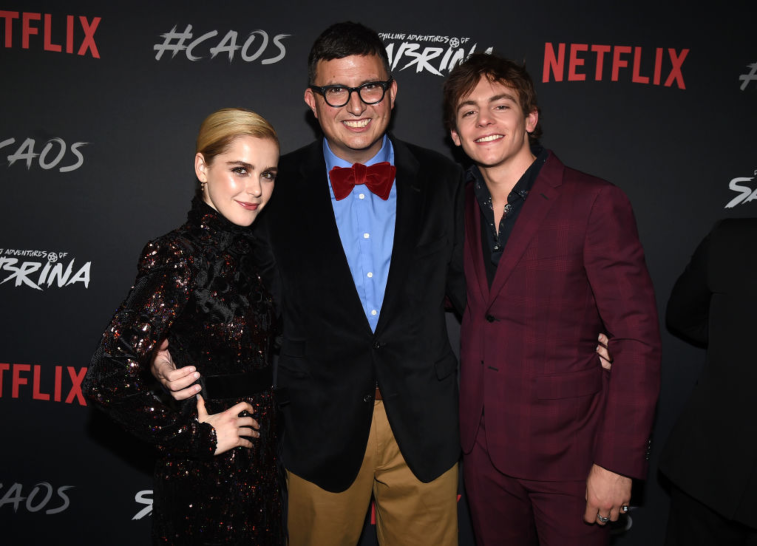 Aguirre-Sacasa is developing 'The Brides' for ABC
With characters plucked from Bram Stoker's novel, Dracula, known as the "Weird Sisters," Aguirre-Sacasa is creating a new world where these ladies aren't playing background servants or henchwomen. Instead, they are the head vamps in charge. Here's a description from ABC's press release:
"The Brides," a sexy contemporary reimagining of "Dracula," is a family drama with a trio of powerful female leads at its heart. With strong horror elements, "The Brides" is a vampire soap about empowered, immortal women and the things they do to maintain wealth, prestige, legacy — and their nontraditional family."
Aguirre-Sacasa is writing the pilot and Maggie Kiley is directing. This series would mark the fourth network where the writer/producer/director's projects have landed. In addition to Netflix, ABC, and The CW, Aguirre-Sacasa also has a show heading to HBO Max called The Shelley Society. It's a horror show that turns Frankenstein author Mary Shelley into a monster hunter.
Where you might have seen these characters before
If you remember the movie Van Helsing with Hugh Jackman, then perhaps you recall the three lady vampires who helped Dracula do his bidding. Their names in the film were Marishka, Verona, and Aleera, known as "The Brides," also based on the characters in the book.
In modern adaptations of Dracula, the women are either left out or are commonly referred to by their pop culture moniker, The Brides. In the classic tale and many of its newer versions, these vampires use their feminine wiles to attract and seduce unwitting victims, and either turn them or devour them. They're also used to living it up in Dracula's Transylvania mansion.
'The Brides' has been in the works for some time
Back in 2015, the project landed at NBC as a pilot with Aguirre-Sacasa in the driver's seat. The same production team was in place with Warner Bros., Berlanti Productions, and Sarah Schechter, Deadline reported. At the time, the series was described as a look at the lives of Dracula's brides had they not not been slayed by Van Helsing.
It's now centuries later and they live in modern New York, using their charms and living their best siren lives. There will also be plenty of blood. We can dig the concept.
Casting is underway and according to Deadline, this incarnation on ABC will up the ante on horror and sexuality. There's no word on when production will begin or a potential release date, so fans of Aguirre-Sacasa's work should stay tuned for more details. In the meantime, you can always brush up on your Dracula mythology.