'Creed III': Did Michael B. Jordan Have to Kick Sylvester Stallone Out of the Sequel?
Fans of two franchises are highly anticipating Creed III. Not only will it be Michael B. Jordan's third time in the ring, but it will be the ninth film in the Rocky Balboa universe. However, Rocky (Sylvester Stallone) is sitting this one out. It's time to see what Adonis Creed (Jordan) does on his own. 
[Spoiler alert: This article contains spoilers for Creed and Creed II.]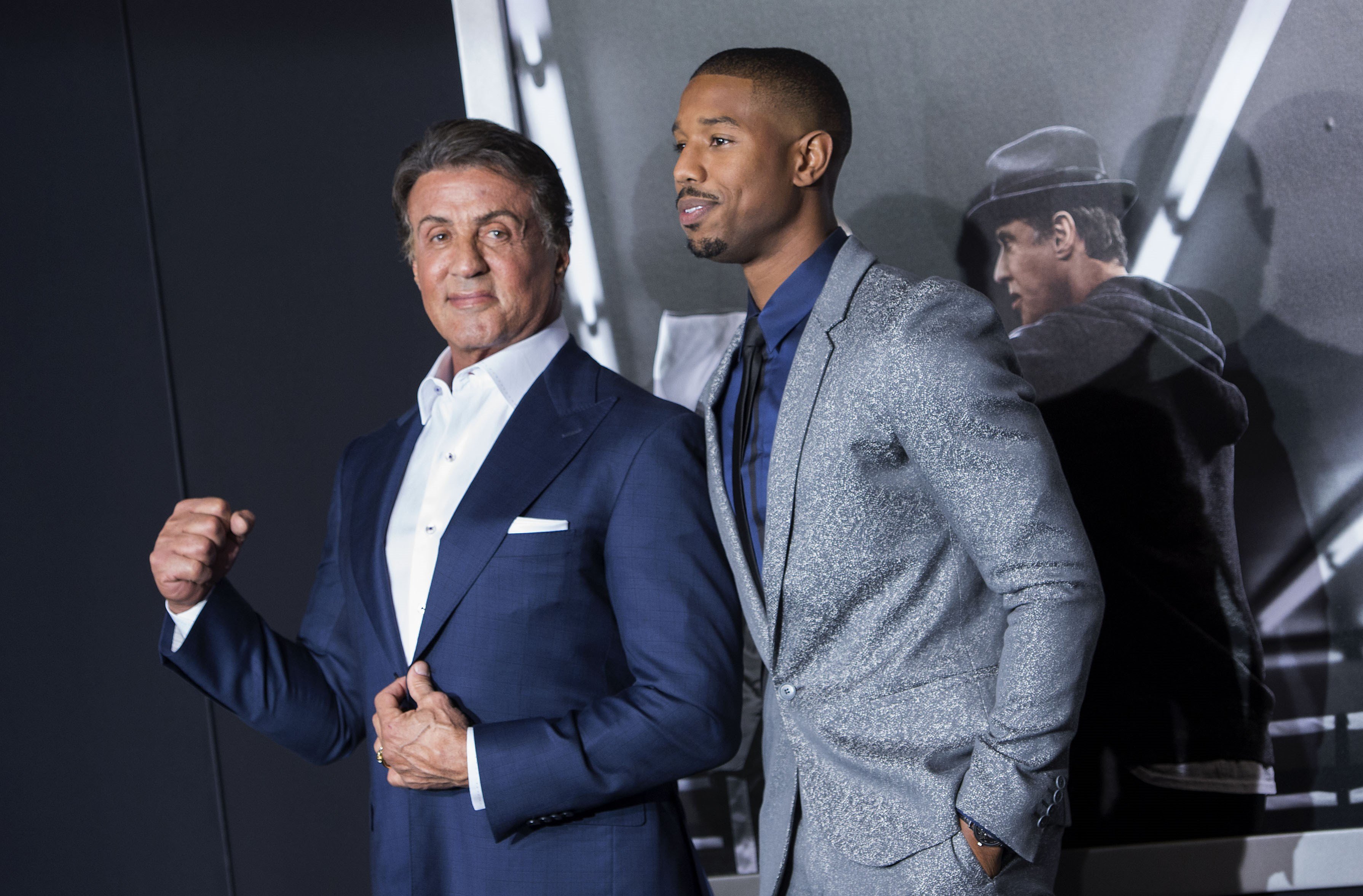 Jordan appeared on the May 4 episode of Just for Variety to discuss Tom Clancy's Without Remorse. The actor, and soon-to-be director, had previously confirmed Stallone would not appear in Creed III. Malkin asked Jordan how he broke the news to the creator of Rocky.
Why isn't Sylvester Stallone's Rocky in 'Creed III'?
It makes perfect sense that Rocky is not in Creed III. Stallone passed the torch to Jordan in the first Creed. Rocky was out of boxing, and already had a bad experience training a fighter in Rocky V. But, the long-lost son of the late Apollo Creed convinced Rocky to take a chance.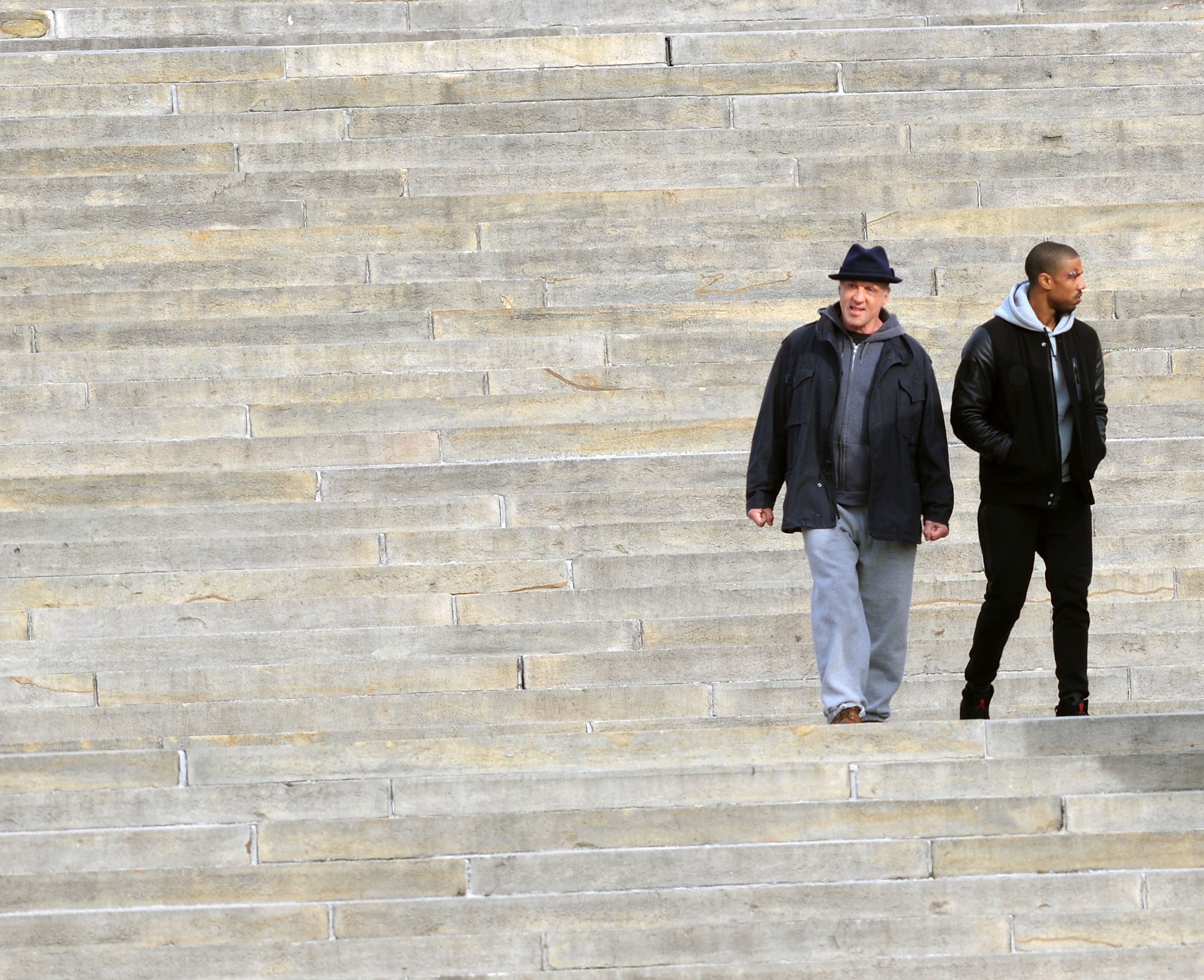 Creed II brought Rocky face to face with the killer of Apollo. Ivan Drago (Dolph Lundgren) returned with his son (Florian Munteanu) to take on Adonis. Rocky had to face his old demons, and in the end Rocky went to Vancouver to see his son (Milo Ventimiglia). Hopefully, their reunion went well and Rocky has left Philly for family. 
How did Michael B. Jordan tell Sylvester Stallone he was out?
It's one thing to say Rocky is happy to be with his son and grandchildren. It's another to tell Stallone, who wrote every Rocky movie and directed four of the six, that Creed III can happen without him.
"For me, I don't fully make that call," Jordan explained to Malkin. "I think it was more of a mutual thing. I think Sly wants to do things that he wants to do. Sometimes we have to evolve and adapt and figure out what that relationship looks like. As I start to step behind the camera, you've got to understand there's a lot of other things in play. It's rarely ever one person making a call or a decision. You've got to take in a lot of different elements."
Does Rocky die in 'Creed III'?
Some fans are worried that Creed III going on without Stallone will mean Rocky dies an off camera death. It sounds like that's not the case. Jordan has left the door open for Stallone to return. And certainly, after a solo sequel, it could make sense for Adonis to face a foe in Creed IV for whom he needs his old trainer, Rocky, again.
"Sly's always welcome," Jordan said. "He's always around whether he's giving advice or helping. If he wants to be in front of the camera, he'll be in front of the camera. If he wants to just help from the back, I'm great with that too."
Source: Just For Variety podcast
Follow Fred on Twitter