'Creepshow': Episode 1 Drops on AMC With Tobin Bell and Giancarlo Esposito
The horror anthology series, Creepshow, was exclusively released on Shudder in 2019. Now, fans who don't subscribe to the streaming service are in luck because AMC will begin airing season 1 in May. Here's the scoop on what to expect, who will appear, and when to watch Creepshow.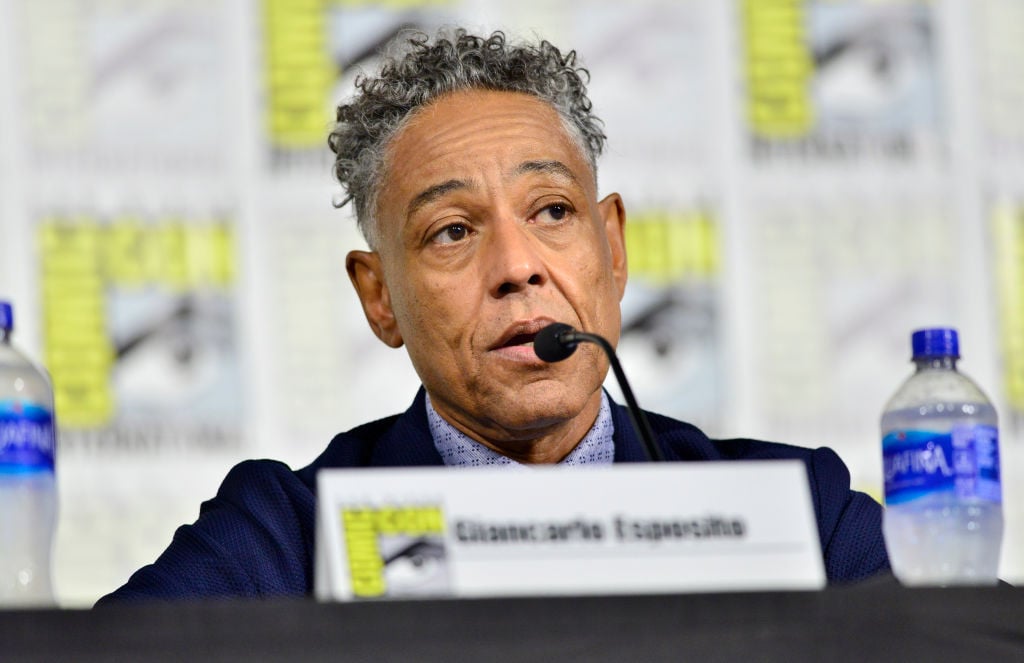 What is 'Creepshow'?
Creepshow is a television series based on the 1982 horror film of the same name. From the minds of writer, Stephen King, and director, George A. Romero, the Creepshow feature film was a collection of five scary stories. While each tale was independent of the other, the film was woven together by animated vignettes seemingly ripped from the pages of 1950s era comic books like Tales from the Crypt and The Vault of Horror.
The Creepshow film starred Adrienne Barbeau, Leslie Nielsen, Ed Harris, and Ted Danson, among others. It spawned two movie sequels and the recent Creepshow television adaptation.
Fans can stream the 'Creepshow' series on Shudder
The Creepshow series premiered on the AMC-bred streaming service, Shudder, in Sept. 2019, and the entire first season is currently available on the platform. Shudder's portfolio targets horror buffs and suspense lovers with shows such as Wolf Creek and Darkest Night.
With a robust collection of thriller movies and series, Creepshow was an ideal addition to the streamer's portfolio. Subscribers pay $5.99 per month for the service but can save a few bucks by opting for the annual rate of $56.99, which works out to $4.75 per month. Savvy bargainers can elect the 7-day free trial and binge Creepshow before deciding whether to keep or cancel the subscription.
When will the show premiere on AMC?
Up until now, fans without the Shudder subscription had no access to Creepshow, but that is all changing now. Creepshow Season 1, which consists of six episodes, premieres on May 4 at 10 p.m. on AMC.
Fans can look forward to new chapters at the same time each week until it completes its run on June 8, according to Deadline. But that is not the end of the road for the series. Show creator, Greg Nicotero revealed on Instagram that season 2 has been delayed, but will definitely return.
Who stars in 'Creepshow'?
Creepshow is an anthology series that features a revolving cast and unique narrative in each episode. Episode 1 of the series is titled "Gray Matter; The House of the Head," and the official episode synopsis reads as follows:
"A man's drinking habit becomes insatiable and his appetite grows to frightening proportions; a severed toy head appears in a girl's dollhouse and starts murdering."
The audience will notice some familiar faces popping up in the first episode, including horror icon, Tobin Bell, of the Saw series. Another star, Giancarlo Esposito, who originated the role of Gus Fring on AMC's Breaking Bad and Better Call Saul, will also appear. Furthermore, movie buffs will easily spot Adrienne Barbeau, who starred in the original Creepshow film.
Subsequent episodes will showcase a star-studded roster of talent, including David Arquette, Big Boi, and Tricia Helfer. With solid source material and a killer cast, Creepshow has the potential to become a fan-favorite for horror lovers.
Read more: 5 Disturbing Horror Movie Scenes That You Just Can't Unsee