'Crime Scene: The Vanishing at the Cecil Hotel': Is Elisa Lam's Tumblr Still Active?
The mysterious death of Elisa Lam is the subject of Netflix's latest docuseries Crime Scene: The Vanishing at the Cecil Hotel. There are several conspiracy theories surrounding Lam's death. But one thing many people want to know more about is Lam's public blog that she updated regularly. After watching the true crime show on Netflix, is Lam's Tumblr still accessible online?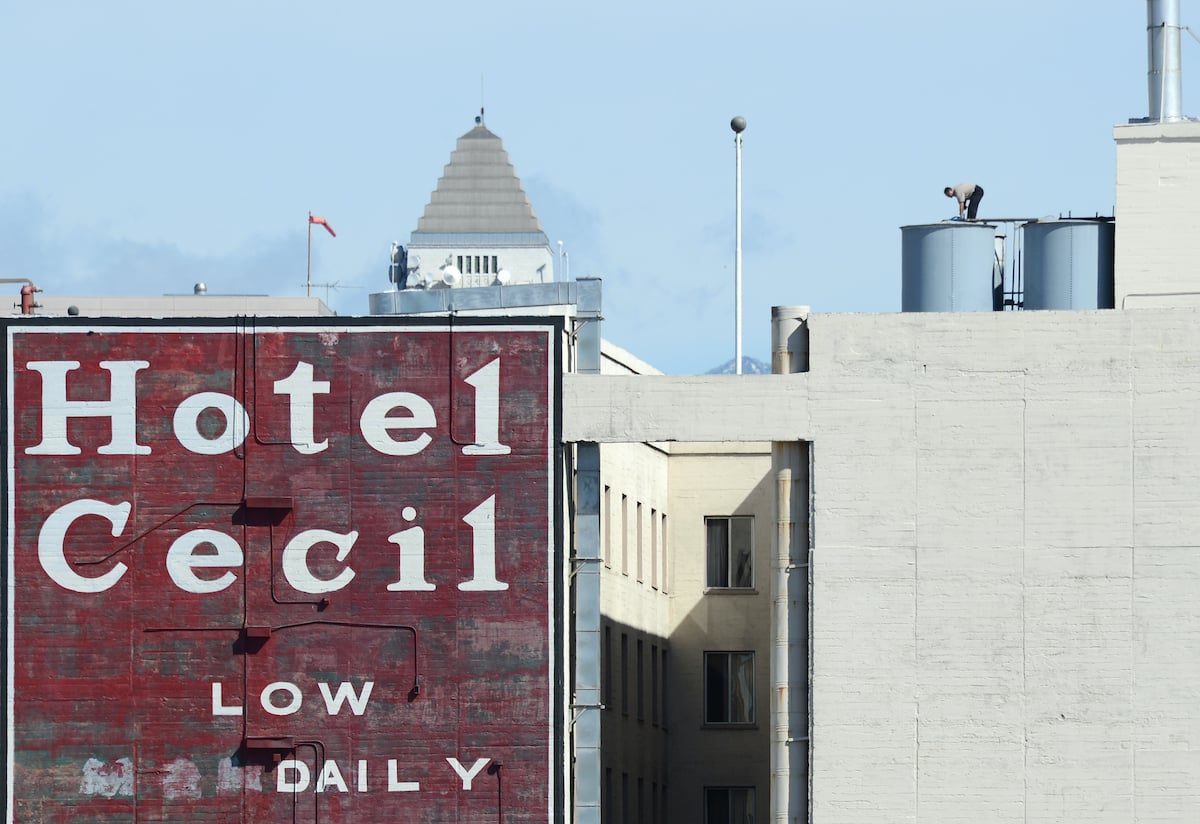 Netflix's true crime docuseries talks about the Cecil Hotel 
The Cecil Hotel in Los Angeles has a long, sordid history — one with mentions of notorious serial killers, murders, suicides, and overdoses. American Horror Story's fifth season Hotel was loosely based on the Cecil. But more recently, there has been a resurgence of interest in the hotel thanks to the Netflix docuseries Crime Scene: The Vanishing at the Cecil Hotel. The four-part series examines the Cecil's history with a focus on the missing person case and death of Canadian student Lam. LA historians, the Cecil Hotel staff, investigators, web sleuths, and suspects are all interviewed in the Netflix docuseries. 
Who is Elisa Lam?
Lam is the focus of the true crime documentary on Netflix. She was a 21-year-old tourist who traveled to LA in 2013. She rented a room in the Cecil Hotel for a few days, but Lam never checked out. 
Lam was last seen on Jan. 31, 2013. Her parents reported her missing on Feb. 1 after not hearing from her. Authorities discovered Lam's body in the water tank on the Cecil Hotel's roof on Feb. 19, 2013. The LA Police Department concluded Lam accidentally drowned, citing her bipolar diagnosis and mismanaged medication as the leading cause of death. 
Elisa Lam was an avid blogger on Tumblr 
As highlighted in the true crime show on Netflix, Lam shared much of her life online. Lam's public Tumblr, Nouvelle-Nouveau, featured images and text posts documenting Lam's mind-set during her final days, including her thoughts on living with bipolar disorder. Some of Lam's posts are especially haunting, like the repost of the Frida Kahlo quote: "I hope the exit is joyful—and I hope never to return." Lam shared that in the weeks leading up to her disappearance. 
The day before she was last seen, Lam shared this post to her Tumblr:
Our lives disconnect and reconnect, we move on, and later we may again touch one another, again bounce away. This is the felt shape of a human life, neither simply linear nor wholly disjunctive nor endlessly bifurcating, but rather this bouncey-castle sequence of bumpings-into and tumblings-apart.
She tagged the post with: "This is something the doctor would say or Roald Dahl AHHHH." Having seen the Netflix series, many people wonder what else Lam posted before and after her death.
Is Elisa Lam's Tumblr still active? 
Lam's Tumblr appears to be inactive. But if you go to the archive of her Tumblr page, you can see all of her previous posts — including those published after her death. Lam's final Tumblr post was scheduled out and published on Dec. 10, 2013. Lam was likely scheduling a lot of posts to be published. As a frequent Tumblr user, Lam probably understood the importance of consistently posting to keep her readers interested. It's certainly creepy to look at some of Lam's Tumblr posts knowing what happened to her. But after watching the true crime docuseries on Netflix, people's interest in Lam's blog becomes second nature.