'Criminal Minds': A.J. Cook on Directing an Episode of the Series: 'Directing for Me Has Been a Lifelong Goal'
It may surprise some fans of the hit show Criminal Minds that some of the regulars from the cast actually directed episodes of the series as well. A.J. Cook, who plays SSA Jennifer Jareau, or JJ, directed one episode on her time on the series. She even spoke about the experience in an interview.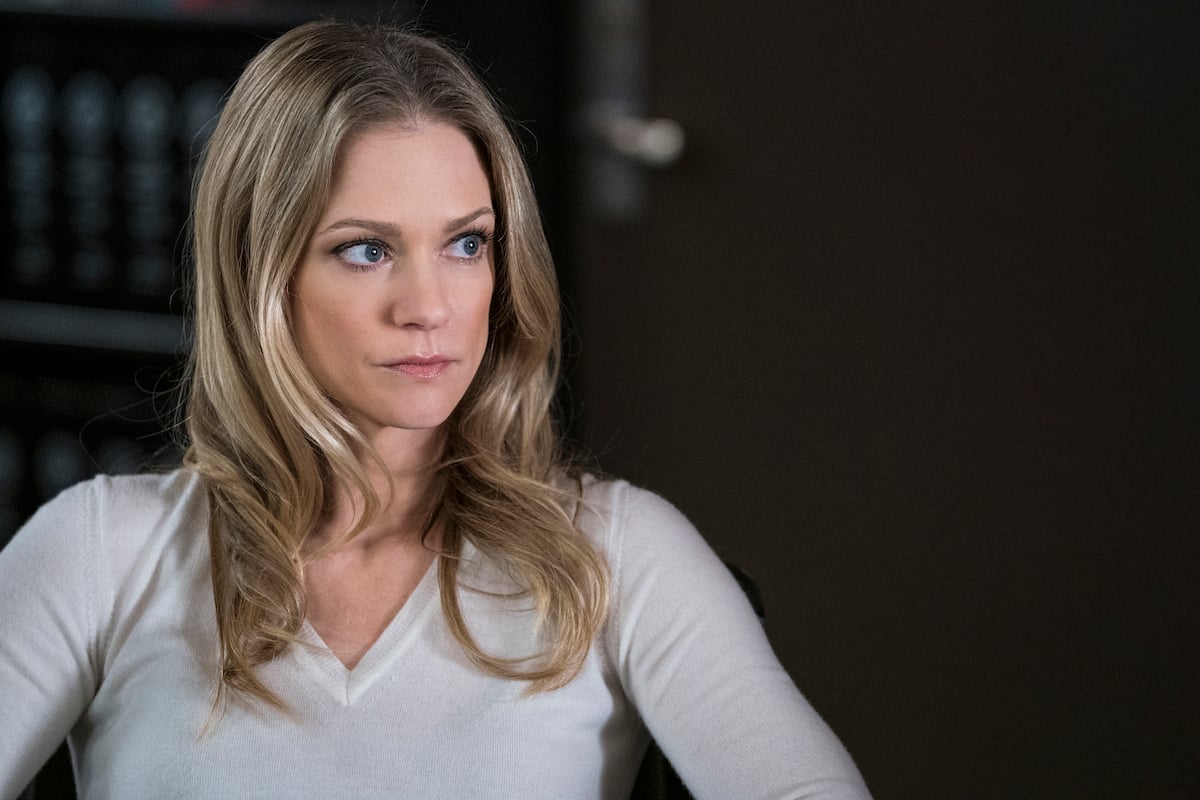 A.J. Cook on directing an episode of 'Criminal Minds'
According to IMDb, six of the regular cast members directed episodes of the series over the years, including Matthew Gray Gubler, Joe Mantegna, Thomas Gibson, Aisha Tyler, and Adam Rodriguez. A.J. Cook directed one episode herself, which has to be exciting. IMDb states Cook has only directed the one time. The episode she directed is called "Chameleon," and it's from season 14, episode 13.
In 2019, Cook spoke with TVLine about directing an episode of the series as well as season 15. "It was such a great privilege and honor to finally get to do this," Cook revealed to the publication. "Directing for me has been a lifelong goal, but I'm a big believer in 'things happen when they're supposed to happen.' I could not be happier."
"I think that's so great, that they open the door for us," Cook continued. She actually isn't the only actor from the series that directed in season 14 either. "And this is something that's not going to stop here. This is the next chapter [for me], and I loved every second of it — the good, the bad, and the ugly!"
A.J. Cook revealed the episode she directed had 'an incredible script'
RELATED: 'Criminal Minds': Here's the Highest-Rated Episode of All-Time According To Fans
Cook was also asked about the largest and the "most interesting challenge" she faced with the script for the episode she directed. Obviously, as a director, the script is so important and integral to the story being told. Without a good script, the director can only do so much. But luckily for Cook, she was happy with the script she received for her first time as a director.
"Well first off, it was an incredible script," Cook revealed. "As a director, you have some butterflies waiting to see that script come in, but when I read it I could not be happier. It was a gift, written by Charles Dewey — it was his first episode — and Breen Frazier, who is insanely talented. It was pretty cute because you had the vet, Breen, and then you had the little 'puppy dogs,' me and Charlie, saying non-stop, 'Oh this is so great!' We were so wide-eyed and happy to be there." She continued, "But yeah, the script is a big one, there's a lot that happens. I can't give much away, but this unsub is a bit of a chameleon, so that was really fun to get to play with."
A.J. Cook directed an episode of Criminal Minds, and it's interesting to hear her take on it. We'll have to see if Cook directs anything else in the future.