'Criminal Minds: Evolution': What Did Penelope's Note Say?
In a show about chasing down unidentified criminals, who knew the biggest mystery would be a tiny, pink Post-It? Since Criminal Minds ended in 2020, many fans have wondered about the contents of Penelope's (Kirsten Vangsness) note to her successor at the BAU. That note returns in Criminal Minds: Evolution, but will the revival ever reveal what it says? Here's what Vangsness and Criminal Minds writer Erica Messer have said.
[Spoiler alert: The following story contains spoilers for Criminal Minds: Evolution Episode 2, "Sicarius."]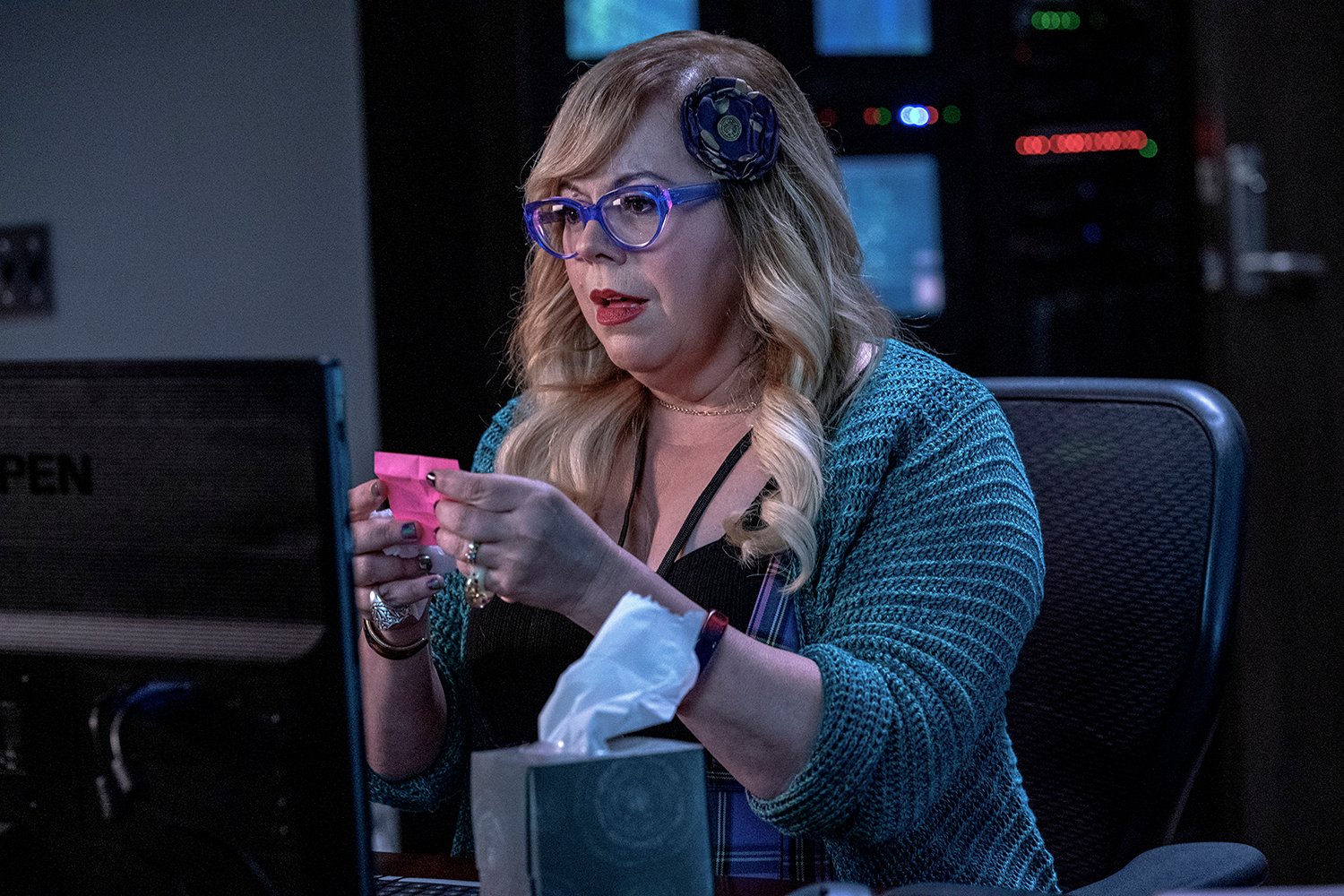 Penelope Garcia left a secret note in the 'Criminal Minds' finale
In the Criminal Minds series finale, Penelope left her position as the Behavioral Analysis Unit's technical analyst for a new job at a non-profit. As she packed up her office, the quirky tech wiz wrote a secret note on a pink Post-It and slipped it between two desks. Presumably, Penelope wrote the note to whoever would replace her, but fans never got to see her successor find the note. She never revealed what it said.
Fast-forward two years to the Criminal Minds revival, Criminal Minds: Evolution. In episode 2, "Sicarius," Penelope returns to her office at the BAU, reluctantly ready to help with the serial killer network case. As she grabs a tissue box, the mysterious Post-It falls to the ground. Penelope picks it up and reads it. Unfortunately, she doesn't read it aloud, so its contents are still a secret. Could that change in the future?
What did Penelope write on the Post-It?
Vangsness addressed Penelope's secret note after the Criminal Minds finale. Speaking to TVLine, the actor revealed that she and Messer had different ideas for what the note would say. In the end, they decided it should be up to viewers to speculate on what Penelope wrote.
"We told each other. We're very close, so we whispered to each other like little school girls at the desk, 'I think it says this,' and then they would do other takes and so it grew as we went, what it said," Vangsness explained. "So, much like David Bowie would say he doesn't write down his lyrics because he thinks people should make that decision themselves, I think that too. I wonder, though, if what Garcia put there is less for someone else to find and more for her to find."
Little did Vangsness know that Penelope would someday return to the BAU and find solace in her own note. Unfortunately, no one else will ever know the note's contents. Messer reaffirmed this in a recent interview with Deadline.
"We're never going to know. It will never be what you want it to be. Kirsten wanted it to be one thing that I didn't like, and I wanted it to be something that she didn't like, and we were like, 'You know what? We're just never going to see it,'" the Criminal Minds: Evolution showrunner said.
'Criminal Minds' fans have shared their theories on Penelope's note
Of course, many Criminal Minds fans have discussed the possibilities of Penelope's note. In a Reddit thread, one user suggested it could contain an inspirational quote: "Never forget that you are the one waving that flashlight in the dark, so that they can come safely back to you."
In the same vein, another person suggested it could say, "Don't lose who you are."
"Garcia has filled her desk with all sorts of cutesy knick-knacks in an effort to not let the dark nature of her work consume her. She probably hopes that her successor won't get consumed either," they added.
Other fans had funny suggestions, including a link to a website for cute cat videos or a note to Luke Alvez (Adam Rodriguez) asking him on a coffee date.
Perhaps Criminal Minds: Evolution only included Penelope's note to torture us fans with curiosity. On the bright side, whatever the note said helped Penelope snap back into action at the BAU, which we're certainly grateful for.
The first two episodes of Criminal Minds: Evolution are now streaming on Paramount+. New episodes drop every Thursday. Check out the season's full release schedule for more details.