'Criminal Minds': J.J.'s Sons Were Played By A.J. Cook's Real-Life Kids
Actor A.J. Cook's real-life kids portrayed her sons on 'Criminal Minds.'
When it comes to police procedurals, Criminal Minds was one of the most successful ones on TV. While the show recently had its swan song after 15 seasons, it's still popular in reruns with its fans. The show had a great cast, including an actor named AJ Cook. While Cook became one of the most popular performers on the show, she actually found a role for her real-life kids on the series as well. 
What is the premise of 'Criminal Minds?'
Criminal Minds may no longer be on the air, but it had quite a run while it was. The show aired on CBS and became one of their most popular procedurals.
According to IMDb, the show follows the FBI's Behavioral Analysis Unit, or BAU. Police departments from across the country call this team in to help them with violent or serial crimes. The suspect is always an unknown subject, which is why the team frequently refers to that person as the "unsub."
The show follows the team and its various members as they profile the killer and attempt to catch them. They gather evidence and attempt to match that up with existing data that can help lead them to the killer. 
What made the show work is the way it was an ensemble. It had plenty of great performers in each role. For example, noted actor Joe Mantegna played the lead investigator throughout the majority of the series. Cook was one of the many talented actors involved. 
Who is JJ and the actor who plays her?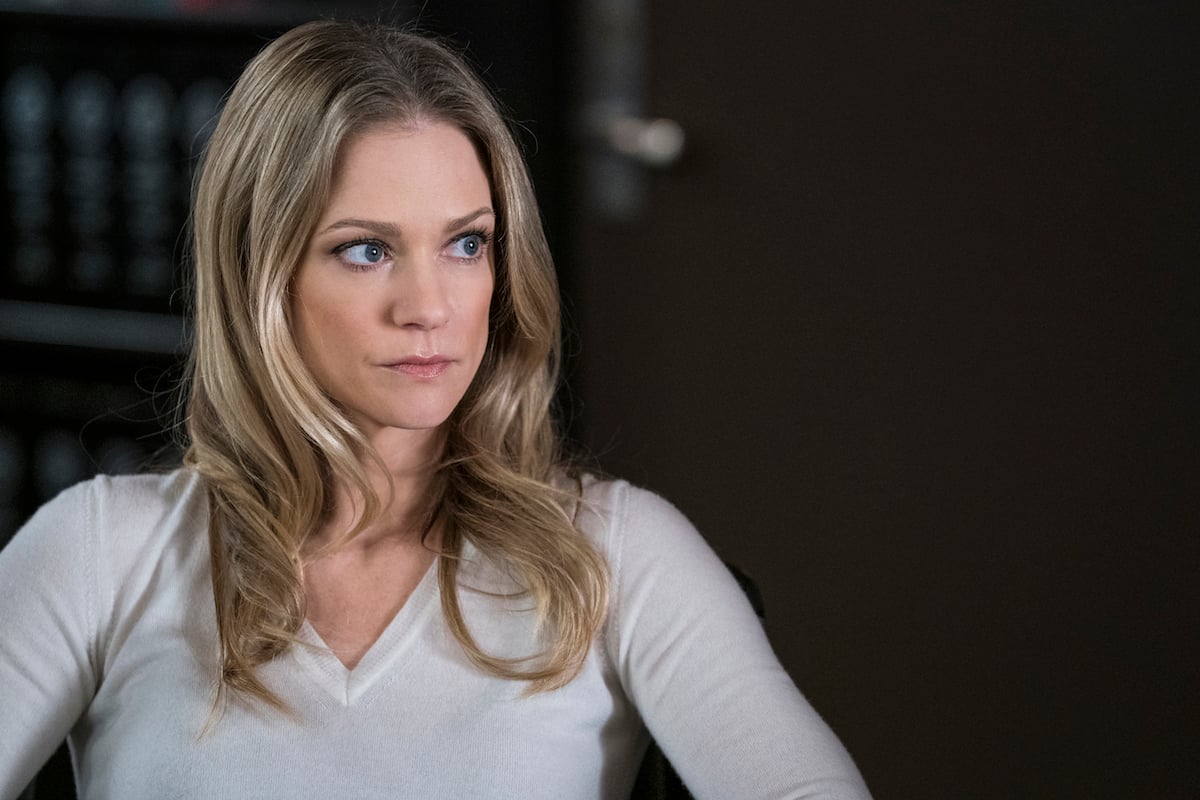 Cook played the character of JJ. According to Looper, JJ was a "media-liaison-turned-criminal-profiler" on the team. She starred on the show for 14 seasons, though there was one in which she was unceremoniously removed by the network.
In 2010, CBS fired Cook along with fellow star Paget Brewster from the show. Speculation was that it was a cost-cutting maneuver, but this didn't make it any easier for Cook to stomach.
According to an interview she did with TV Guide, it wasn't her choice to leave: 
"It felt like a breakup with a guy. It happened out of nowhere. And it was an 'it's not you, it's me' sort of thing. You think, 'What did I do?' It's been a rollercoaster ride, but I just had to put one foot forward and keep moving." 
Fans of the show were outraged by the network's decision to cast off the popular actor. They let their displeasure be known, which led to Cook returning to the cast a season later. Cook appreciated the gesture from her fans: 
"Their outpouring of support really blew me away. That's definitely the silver lining to being let go. The fans really let me know how they felt, and I guess they really let CBS know too."
It's clear CBS made a hasty move getting rid of her. But what some fans may not realize is that during Cook's run, a couple of her fellow costars were very familiar to her. 
JJ's sons on 'Criminal Minds' were played by AJ Cook's real-life kids
The opportunity to play JJ was a big one for Cook, one she took advantage of. Along with opening up career opportunities for her, it also gave her the chance to work with her two sons on one occasion. 
Two minor characters featured on the show were JJ's sons, Henry and Michael. If audiences could sense a certain natural chemistry between the kids and their Mom, it was with good reason.
According to TV Insider, the duo was played by AJ Cook's real-life sons, Phoenix and Mekhai. The creative team behind the show integrated Cook's pregnancy into the series rather than sending her on hiatus. 
There's no doubt that getting to play the TV mother of her real-life sons was a special moment for Cook and her family.