'Criminal Minds': Matthew Gray Gubler Revealed Why Spencer Reid Didn't Have a Smartphone For Most of the Series
'Criminal Minds' fans love Spencer Reid — and Matthew Gray Gubler once revealed why Reid wasn't into cutting edge technology.
The conclusion of Criminal Minds 15th season in 2020 meant the end of an era for the popular crime procedural. With both its spinoffs already finished, fans of the show were left with a hole where the 15-year iconic show used to be. With rumors of a revival on Paramount+, however, fans are excited to once again see more from their favorite FBI profilers.
Though the main cast rotated drastically during the show's original run, some old favorites that ignited fans' love of the show originally are still with the BAU. Matthew Gray Gubler's character of Dr. Spencer Reid has long been a fan favorite, and definitely one that they can't wait to get more of in the upcoming revival.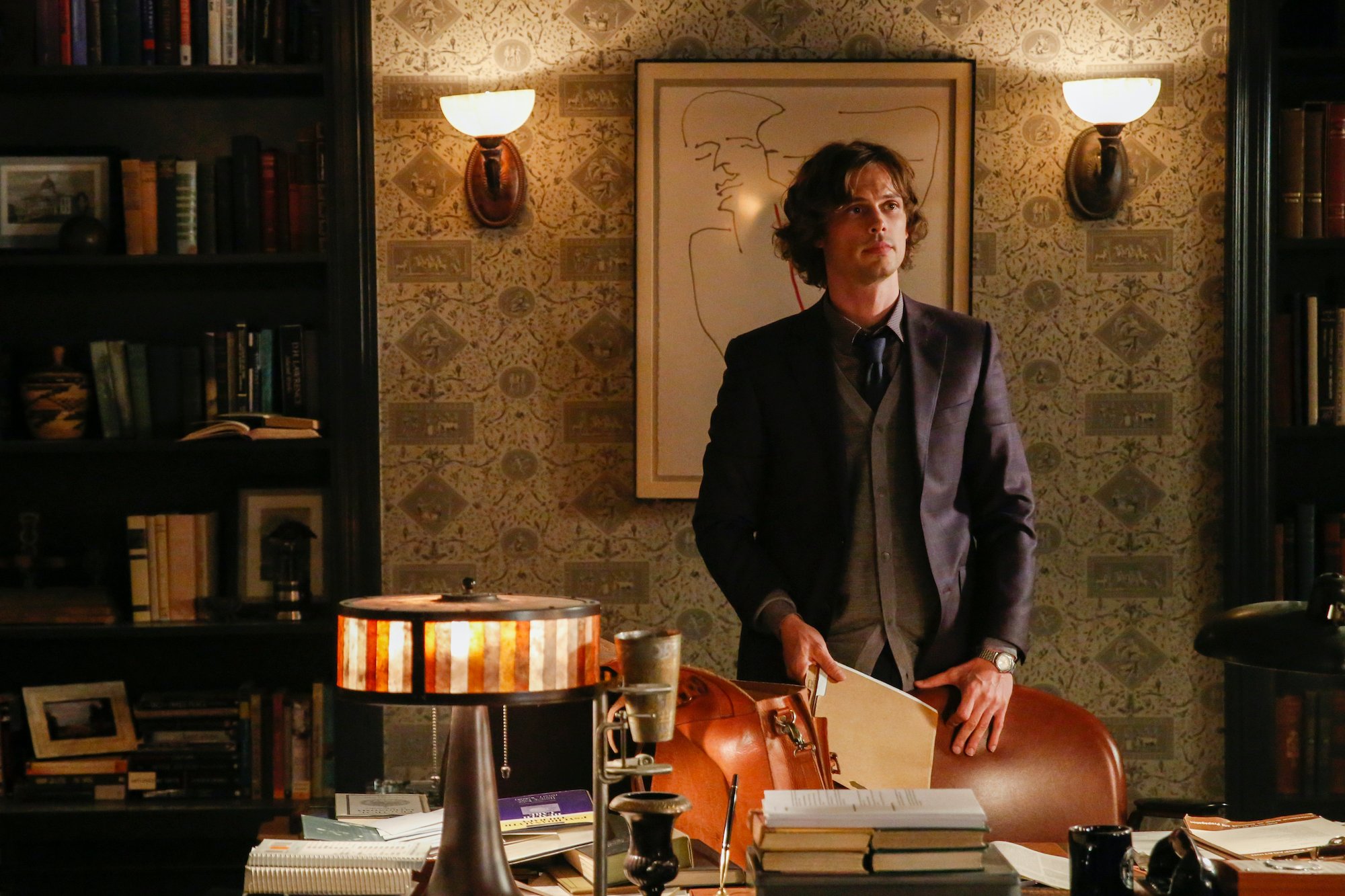 Who is Matthew Gray Gubler?
Like his character of Dr. Reid, Gubler is a bit of a dilettante. He has a history in fashion modeling, acting, directing, painting, and writing. He studied acting in high school at The Las Vegas Academy of Arts before majoring in directing at NYU. Despite his background and passion for filmmaking, he quickly found success as a model with DNA model management.
Rising to the rank of 46th on the Models list of top 50 male models, he would leverage his success into an internship with director Wes Anderson. While working for Anderson, he was encouraged to audition for a role in Anderson's movie The Life Aquatic with Steve Zissou. He got the role, and ironically went from being an intern to playing "Intern #1". This would directly lead to him getting noticed and being cast in his iconic role of Dr. Reid on Criminal Minds.
A unique character
Gubler would spend 16 years working on Criminal Minds. While some cast members came and went over the run of the series, Gubler stuck with the show and was prominently featured as a main character during the entire run of 324 episodes. Rather than outgrowing the show, Gubler's career would grow with the show, and he would get the opportunity to direct 12 episodes during the show's 15 seasons.
Reid was beloved by fans for his naivety and quirkiness. A brilliant polymath, Reid has Aspergers and the character commonly explores themes about living with mental illness and interpersonal struggles. The role gave Gubler a huge range to be funny, serious, and emotionally impactful for viewers, and many fans grew more and more invested in the character during his years on TV.
Gubler's quirky choices with Dr. Reid
Dr. Reid is so endearing to fans partly because his quirks and insecurities allow so many people to identify with him. Gubler deliberately chose to give Reid some of his unusual quirks to give depth to the character. Dr. Reid, while brilliant and well-educated is also a relic of the past in some ways. The character routinely carries an ancient cell phone and often shuns daily use of new technologies though he's repeatedly shown to know how to operate it.
This reflects a bit of Gubler's personality. Though he doesn't carry around a phone from the 90s, he's well-known for quirks like photographing handwritten notes to post to social media rather than typing. The reluctance toward modern utility was essential to Gubler's formation of the character of Reid. He knew Reid was supposed to be "geeky", but didn't want him to be a stereotypical nerd.
"I'll never touch a computer, I'll never drive a car, I'll never hold a laptop, I'll never hold an iPad. My phone is from 1997," he told BuzzFeed of the character in a 2013 interview. "I have a revolver instead of a Glock. I just wanted him to be out of step, sort of not in any era necessarily."
This timeless quality makes the character feel unique and supports the themes his arcs explore about struggling to fit in. Fans love Reid because he's more than just your typical nerd trope. "I don't even like calling him a nerd," showrunner Erica Messer told BuzzFeed. "In a way, he's almost a callback to nerds before (current) technology took off."
While many love crime procedurals, they've been done before many times. Fans loved Criminal Minds for its unique take on the genre, just as they loved Dr. Spencer Reid because he deviated from normal stereotypes and tropes on TV. With a revival tentatively planned for Paramount+, hopefully, fans can get plenty more of Gubler's unique and compelling character.