'Criminal Minds' Season 15: Did Penelope Garcia Leave the BAU in the Series Finale?
Criminal Minds has officially come to a conclusion and it's still hard to believe. Many fans were wondering if Penelope Garcia (Kirsten Vangsness) would leave the BAU or stay with her colleagues in the end. Read on to find out what happened with Garcia at the conclusion of Criminal Minds.
Rossi hosts a dinner party for Garcia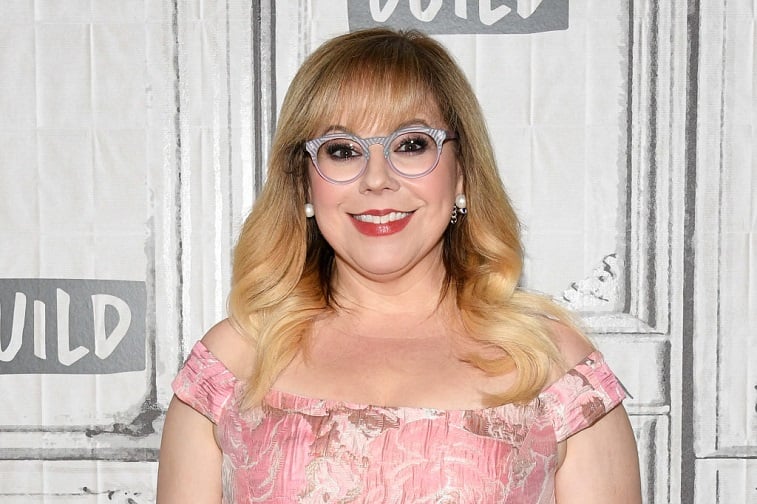 At the end of the final episode of the series, Rossi (Joe Mantegna) hosts a dinner party, which is a familiar occurrence. However, the party is for a special occasion. It's in honor of Garcia's departure from the BAU. She plans to work for a non-profit not far away.
"This time next week we're not gonna be together like we have been for as long as I can remember. I need you each to know that you hold a really special place in my heart," Garcia tells everyone.
Kirsten Vangsness talks about what's it's been like to play Penelope Garcia
Vangsness spoke with CBS about the final season and what it has been like playing the quirky and lovable Penelope Garcia for so many years.
"It's an honor and life-changing and heart-expanding. I do not take it lightly," Vangsness said. "I am the guardian of Penelope Garcia and no one can ever take that away from me and it's a big flippin' deal. It's the best."
How Garcia has influenced women everywhere
Garcia definitely left her mark on pop culture. She changed what it means to be a strong, intelligent female. Obviously, she's "proud" of what she has been a part of and the fact that she's influenced people's lives in such a positive way.
"Just that there are multiple people girls who, [after going to] college, are like, 'Oh, I watched Criminal Minds and I wanted to be like Garcia.' That takes my breath away," Vangsness explained.
"Not only that, but I know… a behavioral analysis guy who works at the FBI… and he said, 'All the technical analysts, the women, they… started to watch the show and then suddenly they have a colorful pen or put something in their hair. Like, 'We can be weird!' So I think in that way, she did something," she continued.
It's alright to be an intelligent female and Vangsness clearly embraces it wholeheartedly. "I'm also really proud that I'm part of that tradition, like Pauley Perrette, and other people who did this, too… that made it okay to be a nerd, to be a weirdo," Vangsness said.
Fans reflect on Penelope Garcia's moving speech at the dinner party
Viewers of the hit series have a lot of feelings about the end of the series, especially when it comes to the speech Garcia gave at Rossi's dinner party. The fans seem to know it was directed at them as well and it was a "special moment."
"When Penelope was giving her speech it felt like she was talking to us and that was such a special moment," a Twitter user said.
"Why did I just realize that Garcia's speech was just as much directed at the team as it was at the fans?" someone else wrote.
People really seemed to enjoy Garcia's speech in every way. "Her speech had the tears rolling. Hands down one of the best shows around," another user expressed.
Criminal Minds may be over, but fans can still rewatch episodes to relive every moment.