'Criminal Minds' Season 15: How Fans Are Really Reacting to Reid and Max
Criminal Minds fans are more than a little excited about Dr. Spencer Reid's (Matthew Gray Gubler) new love interest in Max (Rachael Leigh Cook). They met in the most recent episode of the series and fans are thrilled about what this could mean for Reid's future. Read on to learn how fans are reacting.
Viewers have been waiting for Dr. Spencer Reid to find a woman for a long time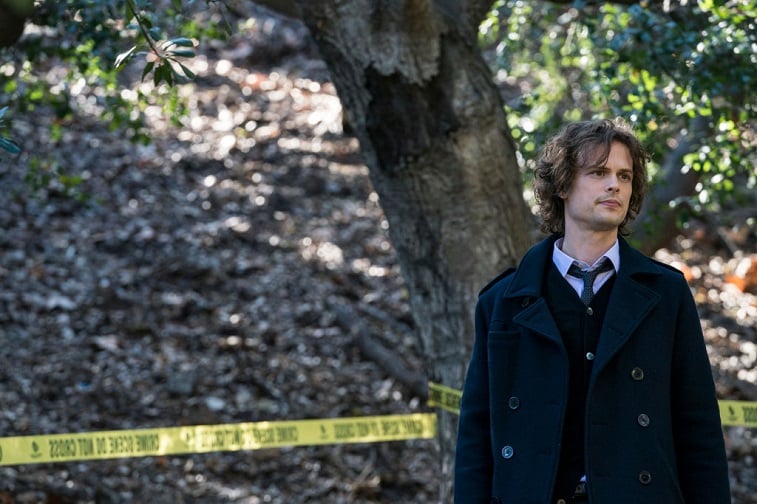 Loyal fans of Criminal Minds know that Reid's love life is lacking in a lot of ways. Nothing ever seems to work out for him. However, this new connection he's made with Max could go places.
Reid's therapist tells him to take some time away from the office, and he ends up meeting Max. Her nephew first meets Reid and things take off from there for the pair. Their connection is undeniable and hopefully this could mean a happy ending for Reid.
Fans react to Reid and Max
So, what are fans saying about the new friendship that will hopefully be something more? People are overwhelmingly supportive of Reid and Max getting together.
"Looks like Reid met his future wife," one Reddit user theorized.
"I hope so 🤞," another agreed.
Many people just want this to work out for Reid. "I really hope they don't rip Max away from Reid like with Maeve. I can't take more of the Spence heartbreak. Let's hope this sticks for him 💜," another Reddit user wrote.
Viewers have new nicknames for the couple including 'ReMax' and 'Maxcer'
One Reddit user even has a new nickname for the new duo. "I'm officially going to start calling Reid and Max 'ReMax' 😅," they hilariously said.
On the official Criminal Minds Twitter account, an image was posted of Reid meeting Max for the first time. Fans couldn't help but respond in full force about how they feel about the new possible relationship.
"Good to see him again in a romantic situation!!! Go Spencer," a Twitter user commented.
Fans want Reid to be happy
People just want to see Reid happy and in a relationship with someone. He deserves that too. "Just give us one more season with him happy, It's all I ask we got to see everyone else's relationships pan out and change and Spencer deserves better," another user expressed.
Instagram is no different. Fans are here for this new relationship between Reid and Max. "Maxcer nation make some noise," an Instagram user said.
"Oooh I like what I see!!!! 😻😻 You go, Reid," someone else wrote.
"Finally getting what he deserves love that for him 💕," another Instagram user commented.
"Maxcer! I'm so excited to see Reid fall in love 🥰🥰," someone else chimed in.
Viewers of the series really just want Reid to be happy. He's been dealt a lousy hand when it comes to love and he deserves some happiness in his life. Since this is the final season, fans can only hope this relationship will last for everyone's favorite BAU agent.
Hopefully, fans will get to see more of Reid and Max together before the final season is really over. The majority of people seem to love the new dynamic for Reid and want to see more of it in season 15.