'Criminal Minds' Season 15: Why Fans Are Still Talking About the JJ and Reid Situation After Episode 3
Criminal Minds is on its final season and it still feels surreal for fans of the hit series. A major point that people are still talking about involves Jennifer "JJ" Jareau (A.J. Cook) and Dr. Spencer Reid (Matthew Gray Gubler). Read on to find out why fans are still talking about the situation. There are spoilers ahead for season 15 of Criminal Minds.
JJ and Reid move on from a shocking confession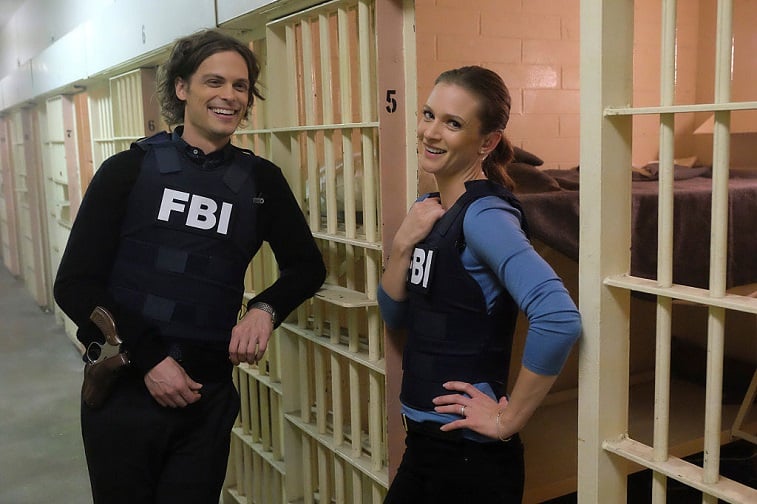 In the finale of season 14, JJ reveals to Reid that she's always loved him. They were being held at gunpoint and JJ had to reveal a secret truth that she's never said out loud before. She chose to tell Reid her true feelings.
Viewers of Criminal Minds have been eagerly waiting to see how things would play out between JJ and Reid in season 15. There were a number of fans who were upset at the thought of the two together, especially because JJ is married to Will (Josh Stewart).
The two friends finally talk
In the premiere of the final season, the BAU agents search for Everett Lynch (Michael Mosley), better known as the Chameleon. He ends up breaking his daughter out of prison and they encounter JJ in a parking garage. JJ gets shot and Reid gets there just in time to get her to a hospital. The ordeal allows the two time to talk again about things.
Once things were put in perspective for them both, it was clear that JJ was being honest about her feelings, but she isn't going to leave her husband and the life they've built together.
Episode 3 includes a hug between JJ and Reid that sparked talk from viewers
In episode 3, JJ returns from being away after being shot and the two share a sweet reunion almost like old times. "You're back," Reid says to JJ who is clearly happy to see her.
"Ya, I thought I'd get in early and stake out my spot," JJ tells him as they embrace for a sweet hug.
As they hug, JJ says to him, "It feels like old times."
"It does," Reid says.
"That's good, right?" JJ asks him.
"It's great," Reid tells her back.
Fans can't stop talking about the JJ and Reid situation
People are still talking about JJ and Reid and how things are playing out. Some think it's all too much considering nothing really happened from the revelation.
"This JJ and Reid being back to 'normal' makes me so annoyed that happened in the first place," a Reddit user said. "I prefer they're back to normal but like…what was the **** point? Just for the sake of a cliff hanger? Lazy."
"Back to normal?" another user inquired. "That hug was more awkward than my prom. I was glad with the settling of things last week but this week that hug was not 'back to normal.'"
People can't stop talking about that hug between JJ and Reid. "It was like nothing ever happened," another Reddit user explained. "Back to the friendship from before that … other thing. He was surprised to see her back to work already and they shared a hug. But the rest of the team all got hugs from her too. It's like that never happened."
The hug between JJ and Reid prompted fans to continue discussing the situation between the two friends.