'Criminal Minds' Season 15: Why Fans Were Disappointed With the Series Finale
Criminal Minds has finally come to a close after 15 successful seasons. What did fans think of the series finale? Was it worth all the hype? Read on to find out what fans are saying about it. There are spoilers ahead for Criminal Minds.
Fans receive a double dose of 'Criminal Minds' for the finale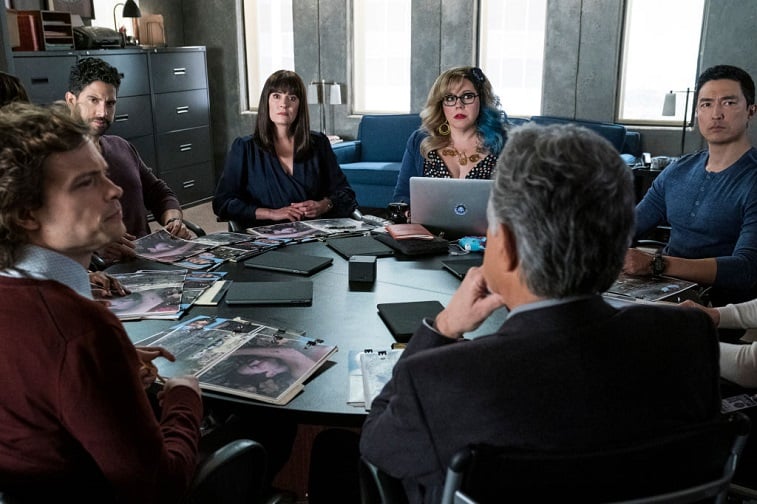 The series finale of Criminal Minds featured a double-episode that involves catching an unsub. After that, there's a time jump and some hints at what the future will bring for everyone's favorite BAU agents.
A lot went down, including the continued hunt for Everett Lynch, also known as the Chameleon. There's a dicey situation involving an explosion and Reid (Matthew Gray Gubler) suffers an inter-cranial hemorrhage. Reid also experiences a series of hallucinations involving members of the old team and even George Foyet, known as the Reaper.
Things eventually come to a head when Krystal is taken by Lynch. They meet at an airstrip and apparently Lynch can fly a plane. Rossi trades places with Krystal as the hostage and while they're on the plane, he picks his handcuffs and gets free. Somehow, Rossi ends up getting shot and falls out of the plane door. JJ (A.J. Cook) is able to set fire to leaked fuel that blows up the plane.
Flash forward to a month later. Rossi hosts a dinner party for Garcia's departure from the BAU. She plans to work for a non-profit not far away. She also accepts a dinner invitation from Luke. Prentiss (Paget Brewster) is looking for houses with Mendoza in the Denver area. JJ has a choice to make to move to New Orleans or stay with the team.
Why fans weren't thrilled with the finale
Some Reddit users think the idea to have yet another dinner party at Rossi's wasn't the way to go. It's the same old thing they always do and viewers were looking for more. "I agree that the dinner party scene felt cringy. The conversation felt so forced," a Reddit user explained.
They all share a special moment together at the party and they honor Garcia especially. The series ends with Garcia turning off her computers and lights in the office. Fans weren't exactly impressed with how the show chose to close the series either.
"Am I the only one, very disappointed with how this series ended? It felt super flat, and very rushed…. and slightly gutted none of the old faces appeared for the grand goodbye… not overly impressed," a Reddit user noted.
Viewers were 'disappointed'
Numerous other fans agree that the finale was more than a little underwhelming. "All in all, I was mostly disappointed because it felt way more like a status quo rather than moving on," a Reddit user explained. "Emily stays as Unit Chief, JJ stays in the team too, same for Luke, Tara, and Matt. Rossi stays, Reid too (even if he's now a part-timer, in a way). The only one who really moves on is Penelope. I don't know, I just find it so underwhelming!"
Other users agreed they didn't like the way it ended and it felt "rushed" for many fans. Some mentioned Reid's new love interest Max. What happened with that? There are still so many questions fans have about where things are headed for the members of the BAU.
"They can have all these random people at the party, but not Max, right," a Reddit user noted about the dinner party.
Some people wanted to know when Lynch learned to fly a plane as well. That information seemed to come out of nowhere.
All in all, you can't please everyone and numerous fans are disappointed with how things ended in the series finale of Criminal Minds.