'Criminal Minds': The 1 Sweet Moment That Fans Can't Get Enough Of
Criminal Minds isn't exactly the type of show known for its sweet moments, but it certainly has them. One situation in particular has always been a favorite for fans. Read on to learn more about the sweet moment involving Jennifer "JJ" Jareau's (A.J. Cook) son Henry and Dr. Spencer Reid (Matthew Gray Gubler).
Henry dresses up as Dr. Spencer Reid for Halloween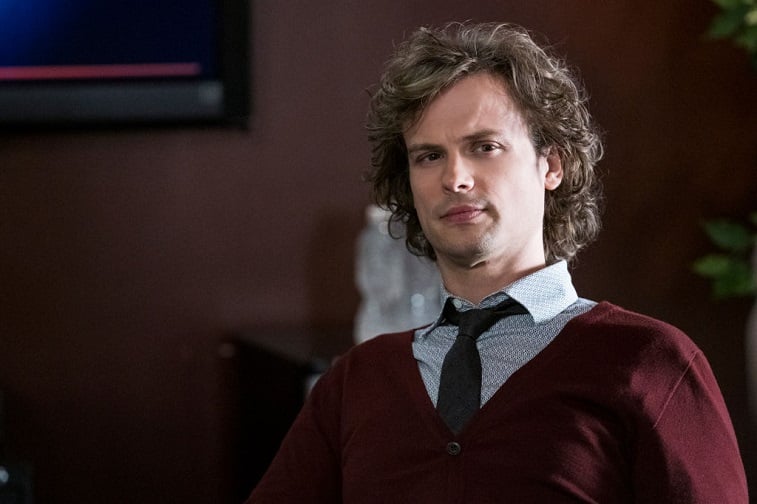 In season 8, episode 5, Henry chooses to dress up as his favorite BAU agent for Halloween. The adorable child looks just like Reid in his sweet outfit complete with a briefcase. He's sporting an almost identical look to how Reid usually dresses and it makes viewers melt.
"Excuse me everybody I have an announcement to make," JJ says to the team. "As I'm sure some of you were aware, Henry was a little nervous about going trick or treating this year. But, he's decided to go anyway."
"Great what changed his mind?" David Rossi (Joe Mantegna) asks JJ.
"The BAU did," JJ confidently replies. "I told him that he should go out on Halloween and try to figure out which monsters are real and which ones are not."
Henry goes as his favorite profiler
"So he wants to be a profiler?" Derek Morgan (Shemar Moore) asks JJ.
But Henry doesn't just want to be a profiler. "He wants to be his favorite profiler," JJ tells everyone. She then motions for Henry to enter, and he does while looking just like a carbon copy of Reid. He's sporting a tie, a button-up sweater, and even khakis with a briefcase to top it off.
Spencer is more than a little excited when he sees Henry looking so handsome. "Ya! Oh wow," Spencer exclaims. "You look great Henry."
Reid helps Henry complete the look
Reid then gives him his hanging ID so he can complete his look. "He's official," Morgan says.
Henry then tells Spencer: "E = Mc2!" Henry and Spencer high five and things look good for a fun night out trick or treating.
"Now should we go get some candy? Come on," JJ says as her son follows her.
Everyone seems to be in great spirits after the lighthearted moment. "Watch your back pretty boy," Morgan tells Reid.
Fans love the sweet moment and the bond that Reid has with Henry
Reid is more than a little pleased about the whole situation, and how could he not be? Henry decides to dress up as him for Halloween. It's adorable and fans are certainly here for it. They've been close since Henry was first born and it's sweet to see them interact.
Fans love the dynamic between Reid and Henry. "I love the relationship between the two of them!" a Reddit user explained.
Reid was there when Henry was born and it goes to show how deep their bond is. "Me too," another user agreed completely. "I especially loved the scene when he was born and Spence held him 🥰🥰."
Henry basically won Halloween by a landslide. "Best Halloween costume ❤️," another Reddit user wrote.
"I screamed out loud watching that 😍," someone else said.
Criminal Minds has a number of sweet moments just like this one that make the show that much more watchable.