'Criminal Minds': The Real Reason Paget Brewster Left the Series
Criminal Minds has a huge fan following. Everyone has their favorite characters and some really seem to prefer Emily Prentiss, who is played by Paget Brewster. Her time on the show has had ups and downs as all loyal fans know. But just why did Paget Brewster leave the series? Read on to learn more.
Who is Emily Prentiss?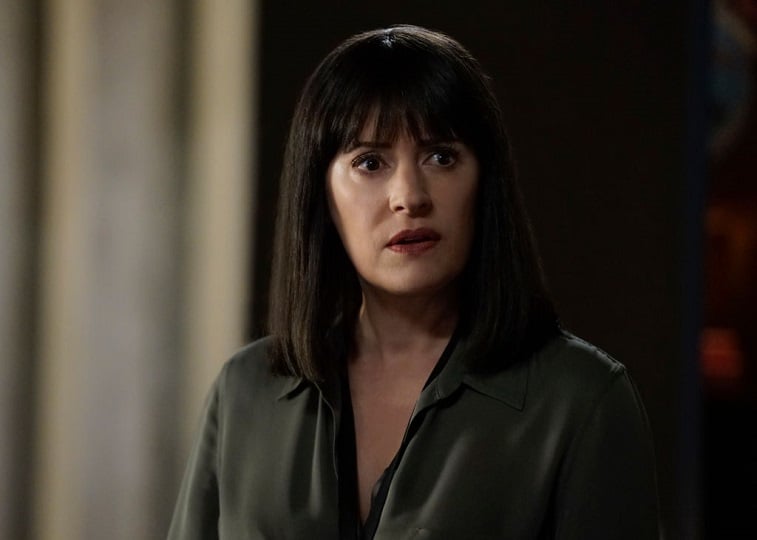 Prentiss first appeared on the series in season 2 in episode 9 called "The Last Word." She replaced Elle Greenaway (Lola Glaudini) and quickly became a fan favorite. Brewster became a household name for her time on the series. Prentiss is a very level-headed and assertive person that always tries to be professional. But we are all human, and on occasion, her emotions have taken over. Prentiss is an intelligent profiler that has unique insight and a special way of connecting with the victims.
Why did Paget Brewster leave 'Criminal Minds'?
Brewster was a full-time cast member on the series up until season 7 when she actually left the show with the goal of pursuing other things. Brewster's character did make appearances a few times on the series in guest slots. At the end of season 11, she finally returned for the final episode that Derek Morgan (Shemar Moore) appeared in full-time. She came back for good in season 12 in all her glory. Prentiss has been a staple addition to the BAU team ever since and is actually the current Unit Chief of the group.
How Brewster feels about working on 'Criminal Minds'
Brewster spoke with TV Guide about returning to Criminal Minds and how much she loves the people she works with. "The fact of the matter of is, there really aren't that many shows that I love as much as Criminal Minds," Brewster said. "I left at the right time for the right reason, but I love those guys. We've never stopped being friends. It's such a great group there."
Working with people for years, it's no surprise that Brewster got close to her fellow cast members. "It's a true family. There are not families without problems, and people fight, but it's because we all care a lot about the show. Even when I left, I still cared about the show and everybody on it," she explained. "I came back whenever it was possible. I never, ever written it off like, 'Oh, I'll never do that again.' I love that show and I love our fans and I love everyone on it. I love the cast and the crew. It's the best situation I've ever been in."
Fans have mixed feelings about Prentiss
A lot of fans really like Emily Prentiss, especially in the beginning. But some people either seem to love her or hate her to some degree. "I have never found Emily Prentiss has been a useful character in the show," a Reddit user wrote.
"I really like Emily in the beginning- before all of the secret past life baggage fake death," a Reddit user said. "I still don't mind her, but she was more fun loving and was a bit of a relief from the heaviness of the show (think that scene in the bar with her, jj, and Garcia)."
"I don't know, I've always liked Emily," another user said. "For a while, Prentiss was the only one who could fluently translate multiple languages, and while Reid can read several, he struggles with getting accents right which would make it harder for him to translate. Prentiss has done well with kids and hostage negotiation, and she also has some great moments of humor when the show needs a little lightness."
Emily Prentiss will be back for the final season of Criminal Minds on Wednesday, January 8, 2020, at 9 p.m. E.S.T.