Why Did Mandy Patinkin (Jason Gideon) Really Leave 'Criminal Minds'?
'Criminal Minds' is coming to an end after the fifteenth season, and it's hard not to look back and remember Jason Gideon.
---
Criminal Minds is coming to an end after the fifteenth season, and it's hard not to look back and remember Jason Gideon (Mandy Patinkin) who served as the former Senior Supervisory Special Agent of the Behavioral Analysis Unit.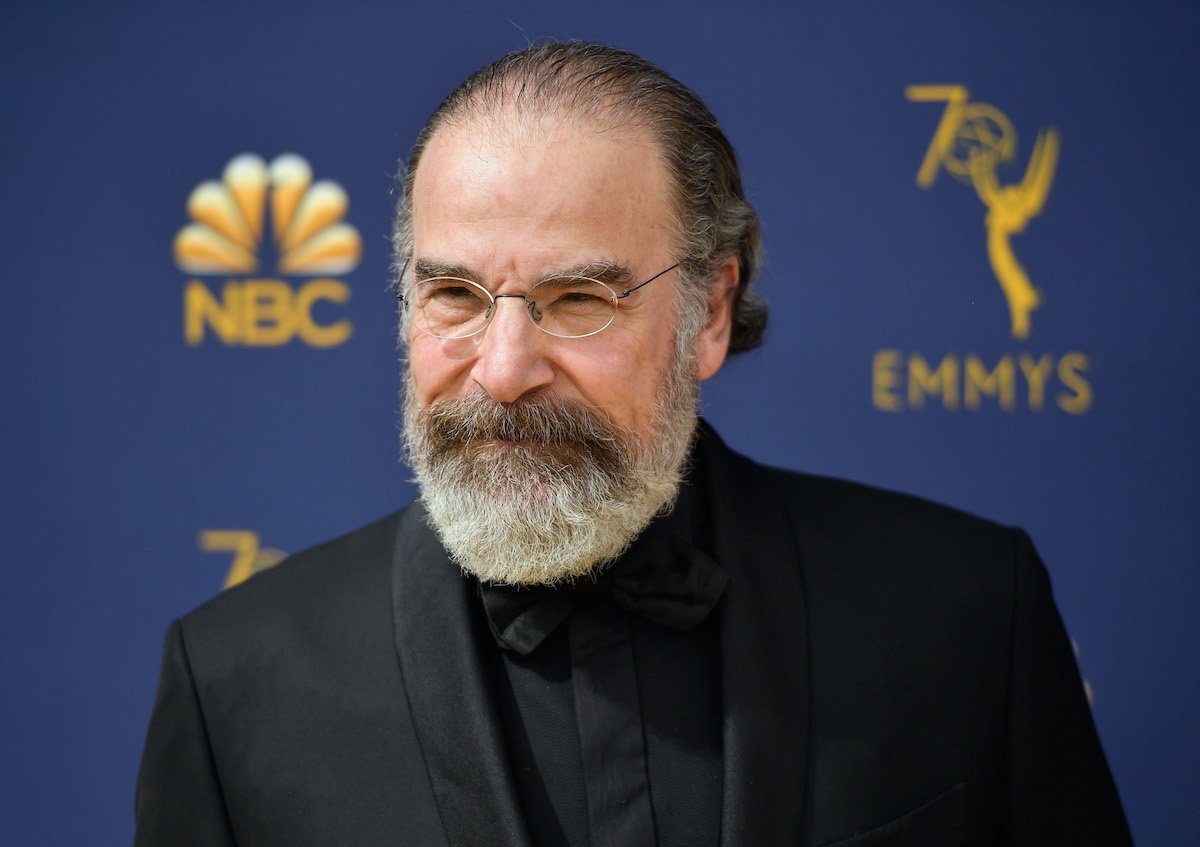 He was a fan favorite and his departure from the series stung for viewers. He decided to retire from the BAU after his girlfriend was murdered. In season 10, Gideon is murdered by Donnie Mallick, but just why did the actor who plays Gideon decide to leave the hit series?
Not everyone was a Jason Gideon fan
Surprisingly, not everyone liked Gideon and some fans didn't understand the hype surrounding his character. He was a huge centerpiece in the series and some people didn't appreciate that. "Gideon was massively arrogant and the most frustrating character," a Reddit user said. "The first 2 seasons were essentially 'the Gideon show' and everything got so much better when he got the boot."
Why did Gideon leave 'Criminal Minds'?
At the time of his abrupt departure, he cited "creative differences" as the reason for leaving, according to Entertainment Weekly. He also said he "looks forward to continuing to work with the Disney and CBS companies in other capacities in the future" in a statement.
Patinkin described his time on the series as "very destructive" to his soul. Years after he left Criminal Minds, he spoke about not feeling comfortable with the subject matter. He revealed the details to New York Magazine about why he left the show.
"The biggest public mistake I ever made was that I chose to do Criminal Minds in the first place," Patinkin said. "I thought it was something very different. I never thought they were going to kill and rape all these women every night, every day, week after week, year after year. It was very destructive to my soul and my personality. After that, I didn't think I would get to work in television again."
'I'm concerned about the effect it has'
He also said he was "concerned." "I'm not making a judgment on the taste [of people who watch crime procedurals]," he continued. "But I'm concerned about the effect it has. Audiences all over the world use this programming as their bedtime story. This isn't what you need to be dreaming about."
Since Patinkin's decision came as a surprise, his character was written out rather quickly. They had him resign after a horrid case. Gideon would be killed on Criminal Minds (though only off-screen) by a serial killer in season 10.
Could Jason Gideon return in a flashback in the final season?
Some fans are wondering if Gideon could possibly return in a flashback sequence with Dr. Spencer Reid (Matthew Gray Gubler) who was very close to him. Anything is possible, but considering his comments, it doesn't seem likely. But who knows? Showrunner Erica Messer spoke to Deadline about the possibility of old cast members returning, and things are looking up and we may get to see some familiar faces in the final season.
"I am very hopeful that we can honor all of those characters who have been beloved and with this team, with the audience for years, but I don't know what that's going to look like; I don't know the logistics of anything or the story," Messer said. "That won't be shooting until the spring, so I have some time to think about it, but the hope is to be able to honor all of that history, all of those heroes who have come and gone."
We will have to wait and see if Mandy Patinkin could return for the final season in some way. Even if his character was killed, he could still return in a flashback sequence with the cast, which would be really nice to see.
RELATED: 'Criminal Minds': Fans Weigh in on 'Unrealistic' Aspects of the Show