'Criminal Minds': Why Shemar Moore Wasn't in the Series Finale
The series finale of 'Criminal Minds' just aired last night. Fans were hoping to see all of their favorites return to the show, but Shemar Moore never made an appearance.
All good things must come to an end and Criminal Minds fans found that out the hard way. After 15 seasons, the show aired its final episode last night. Fans had been both dreading and looking forward to the two-hour series finale. They were sad to see the show go but happy to find out how all of the storylines wrapped up.
One of the best things about series finales is that they are usually the time when people who have left the show return for one final hurrah. One person who fans were hoping to see come back was Shemar Moore who played Derek Morgan in seasons one through 11. Unfortunately, Moore did not make an appearance.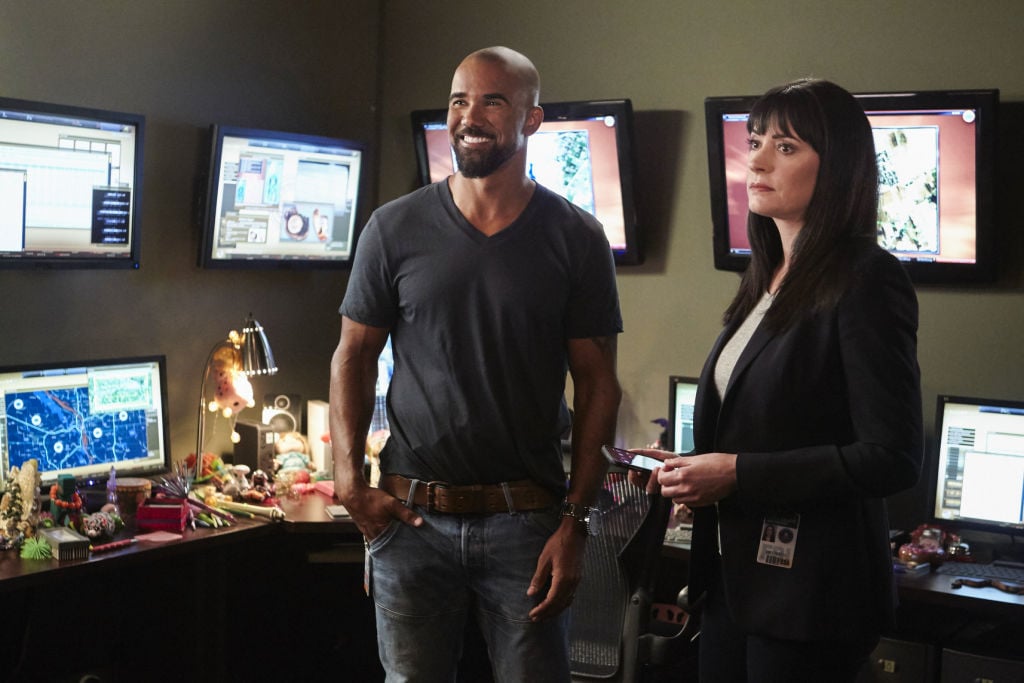 What happened on the 'Criminal Minds' series finale?
The two-episode event saw the FBI's Behavioral Analysis Unit (BAU) saying goodbye to Penelope Garcia, played by Kirsten Vangsness, as Garcia got a new job.
"Guys, I have something to say. An opportunity has presented itself to me and it is in Silicon Valley," Garcia said. "Global stratagem development. They're a private research group that's expanding their stratagem to include combatting global environmental change."
After saying their goodbyes, the team devised a plan to capture "The Chameleon" Everett Lynch. By the end of the first episode, it appeared that they had caught and killed Lynch only to discover that he really had escaped through a tunnel.
In the second episode, "And in the End," the team was able to finally kill Lynch in a plane explosion.
Why didn't Shemar Moore return?
Moore left the show after eleven seasons because he was ready to grow as an actor.
"I've treated my acting career like school," he told TV Guide after he decided to leave. "The Young and the Restless: eight years. [That was] high school. Criminal Minds: college. Now I'm ready for grad school, a Ph.D., whatever you want to call it. I'm just ready to grow. I just want to leap. And I don't know where I'm going to land, but I believe that I'm going to land. … I'm not leaving to go be a big star. I'm not leaving to go make a bunch of money. … I'm leaving because I just creatively want to be fueled and [am] excited to try new things and see what else I'm capable of."
At the time, Moore teased the possibility of him returning to the show, pointing out that his character was not killed off so there was always the chance that he could come back.
But ultimately, when it came time to film the finale, Moore was just too busy to reprise his old role.
"I've been asked if Shemar is coming back, and it's no," Criminal Minds showrunner Erica Messer told TVLine. "He's very busy shooting S.W.A.T. Again, I wanted to be able to acknowledge the history of the series, certainly in that finale, and was able to do it in a different way."
Why did 'Criminal Minds' end the way that it did?
Shooting a series finale is always a hard thing to pull off. All loose ends must be tied up and storylines have to be closed. Though no ending would be perfect, Messer is content with how Criminal Minds wrapped up.
"I knew that we would never please everyone with the final hour of the TV series that had been on 15 seasons because… we didn't want to write the ending," Messer told Entertainment Tonight. "We didn't want it to end. We wanted to leave it with, they're going to go fight another case and that will be that."