Critics Slam Khloé Kardashian's Birthday Party: 'Creepy' Giant Inflatable Head Doesn't Look Like Her
Khloé Kardashian celebrated her 36th birthday in style, but some of her fans had a problem with her party, calling it "over-the-top" and remarking that the likeness of her head on an inflatable slide looked nothing like her. One Redditor claimed it was "kinda trashy for an adult birthday."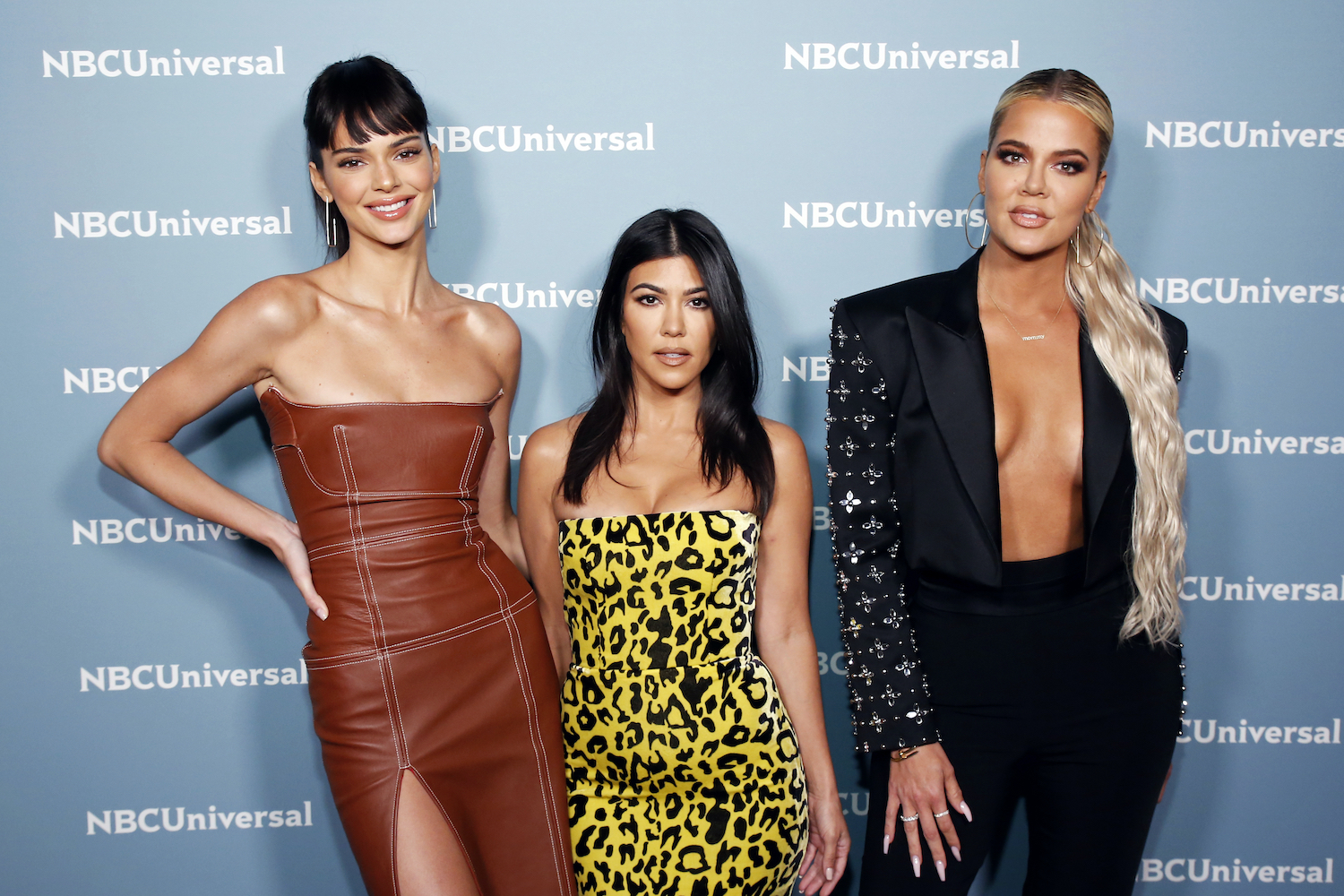 Kardashian turned 36
The Kardashian-Jenners love a good party and Kardashian's birthday was no exception. The Good American co-founder and attendees shared some highlights from her party on their Instagram Stories — and it looked like a lavish event.
Fans got an inside look at the festive pink balloons, pillows with Kardashian's face, a table full of sweets, and a beautifully decorated cake that she was seen blowing out the candles with daughter True on her lap. Her sisters were at the shindig and it looked like they had a wild time play fighting with each other.
Was the party excessive?
Kardashian-Jenner fans know that the family typically shells out big bucks for extravagant parties, so it's not surprising that Kardashian went big. A Reddit discussion kicked off when one user asked, "Does anyone else think this is way over the top, wasteful and kinda trashy for an adult birthday? It doesn't even look like her!"
Other fans were in total agreement, with one Redditor remarking, "I thought Stormi World was creepy as hell. This is terrifying" and another commenting, "Right? Someone needs to stop Kylie from planning these parties."
Other fans discussed the excess and waste, with one Redditor noting, "All of their parties I can't help but look at and cringe a bit. Don't get me wrong I love seeing them, the opulence is a spectacle. But they're sooo out of touch with the world and there is sooo much waste produced from them. All those balloons."
The inflatable head didn't look much like her
In addition to the discussion about the wastefulness, there were fans who just couldn't get past how bizarre the head at the top of the inflated slide didn't look much like Kardashian at all.
One Redditor commented, "It legit looks 8% like Khloe. Feels like they couldn't decide whether to use her pre or post surgery face and just went for an avatar version of her."
Other comments ranged from people being "confused" about the giant head to those who thought it was "so obnoxious and creepy" and "terrifying."
"Like, how would anyone ever think this is a good idea? How vain do you have to be? It's terrifying," one Redditor noted.
"Haha I love Khloe but this is a little scary! It doesn't look like her, looks like a creepy doll almost! But I hope she had fun," another fan commented.
Other fans were conflicted
Not everyone wanted to pile on Kardashian or the over-the-top parties the family throws. "To each their own," one Redditor wrote. "I guess it's wasteful to us because we normally rent blow up slides for our kids but I'm not pissed she ordered a custom one."
They added, "I do think it's wasteful because it doesn't look like her. They should never order from that place again."