'Crossroads': Here's What Britney Spears Doodled in Her Character Lucy Wagner's Notebook
In the 2002 romantic comedy Crossroads, Britney Spears' character Lucy Wagner incessantly doodles in her notebook. It's a detail that leaves fans wondering what might actually be in those pages. In an interview, Crossroads director Tamra Davis reveals what Britney Spears wrote in the notebook. Additionally, she reveals what happened to it. 
In the 'Crossroads' movie, Britney Spears' character is a creative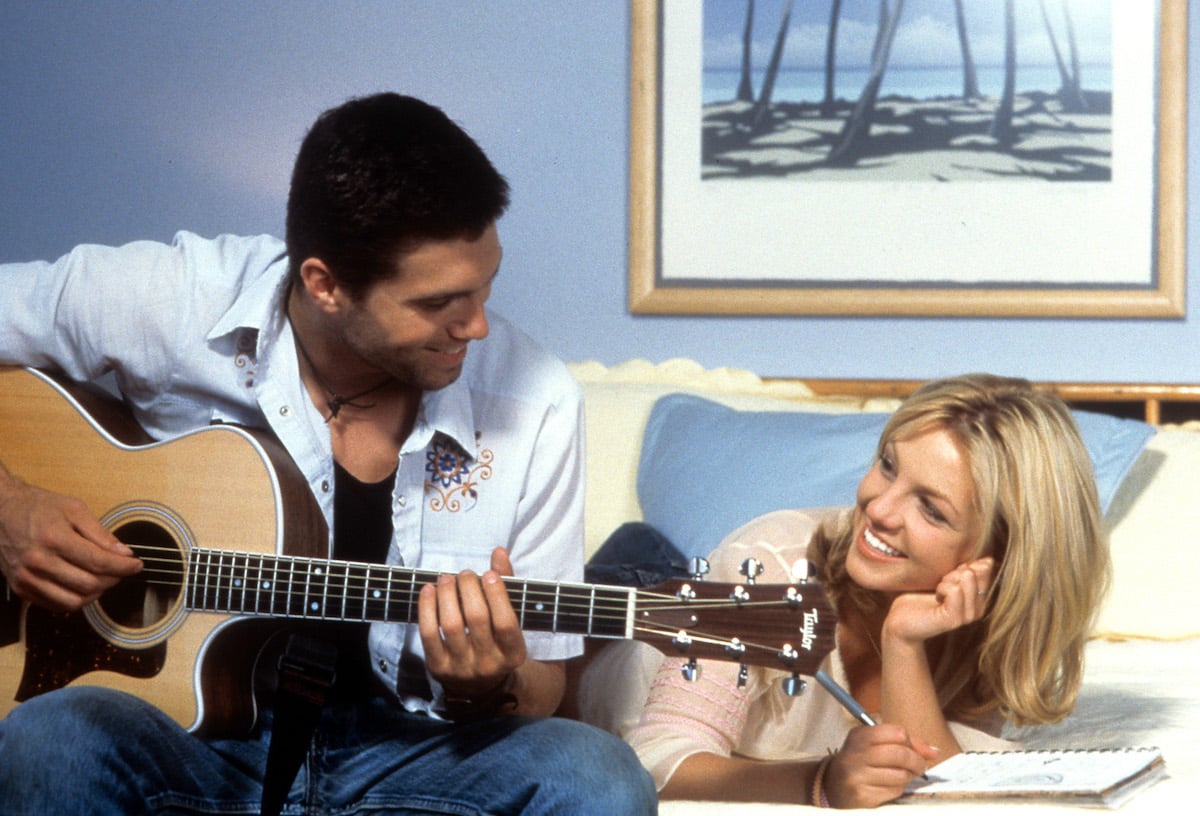 Teen Lucy Wagner (played by Britney Spears) is something of a goody-two-shoes. The recent high school graduate is an overachiever and a people-pleaser. So when she goes on an impromptu road trip with her two best friends from childhood, it's a bit out of character. 
Off she goes with Kit (Zoe Saldana) and Mimi (Taryn Manning), and together they navigate some of the first problems of looming adulthood and romantic relationships. 
Lucy is a talented singer and a poet. During the film, she jots down ideas in her trusty notebook, which shows up repeatedly. For example, it shows up in a romantic campfire scene opposite Anson Mount, who plays Lucy's love interest, Ben. 
But did Britney Spears actually write anything in her notebook? 
'Crossroads' movie director Tamra Davis said she still has the notebook 
In a 2016 interview with Broadly, the Crossroads movie director revealed that she still has Lucy's famous notebook. Moreover, she shared what Britney Spears wrote on those pages. 
Tamra Davis told the publication that she directed Spears to doodle 'absentmindedly' throughout the film. It was a detail meant to highlight Lucy's creative side and her future goals. 
"I have the book," Davis said. "All she was writing was 'Britney and Justin,' all these little curlicues. It was like looking at a teenage girl's musings—hearts and butterflies and Justin's name." 
Behind the scenes, Britney Spears and Justin Timberlake's romance during the 2001 shooting schedule was apparently the star's inspiration. And that carried over to her character and her performance as Lucy. 
"It was just the most beautiful relationship, seeing the two of them together and how love-y they were," she said of the pop star's iconic romance. "They were just so close, and she was such a supporter of his. He worked just as hard as her. It was like, she would be doing rehearsals and he would be doing rehearsals. They really knew that life together." 
The movie would be Britney's only starring role in a film 
Crossroads failed to jumpstart a big career in film for Spears. But it did establish her as a 'next level' pop star; her various documentary films are a testament to that. Moreover, the movie struck a chord with fans who still appreciate the movie and its message. Producer Ann Carli told Broadly in 2016 that's how they wanted it. 
"It wasn't snarky," she said. "There's no snarkiness whatsoever. We weren't ashamed to be corny. 'Corny' would maybe have been someone else's judgment of it, but we weren't afraid to be heartfelt. We didn't need to be smarter than anybody else. Young women, they're surrounded by judgment and snarkiness, so it was important for us to show the ups and downs of real relationships."
To sum up, just like Spears' earnestly romantic doodles, Crossroads was a project of sincerity and authenticity. And that's precisely why it's lasted with fans who continue to love it two decades later.