'Crossroads': Taryn Manning Reveals That Britney Spears 'Wasn't Allowed To Talk' To Anyone
Manning also recalled great times on the set with her co-star.
Long before the infamous Britney Spears conservatorship case, Crossroads co-star Taryn Manning noticed something wrong. In a recent interview, the actor said disturbing things about how Britney was expected to conduct herself — and shared some good memories from filming the 2002 romantic comedy. 
Taryn Manning revealed details about filming the movie on Paris Hilton's podcast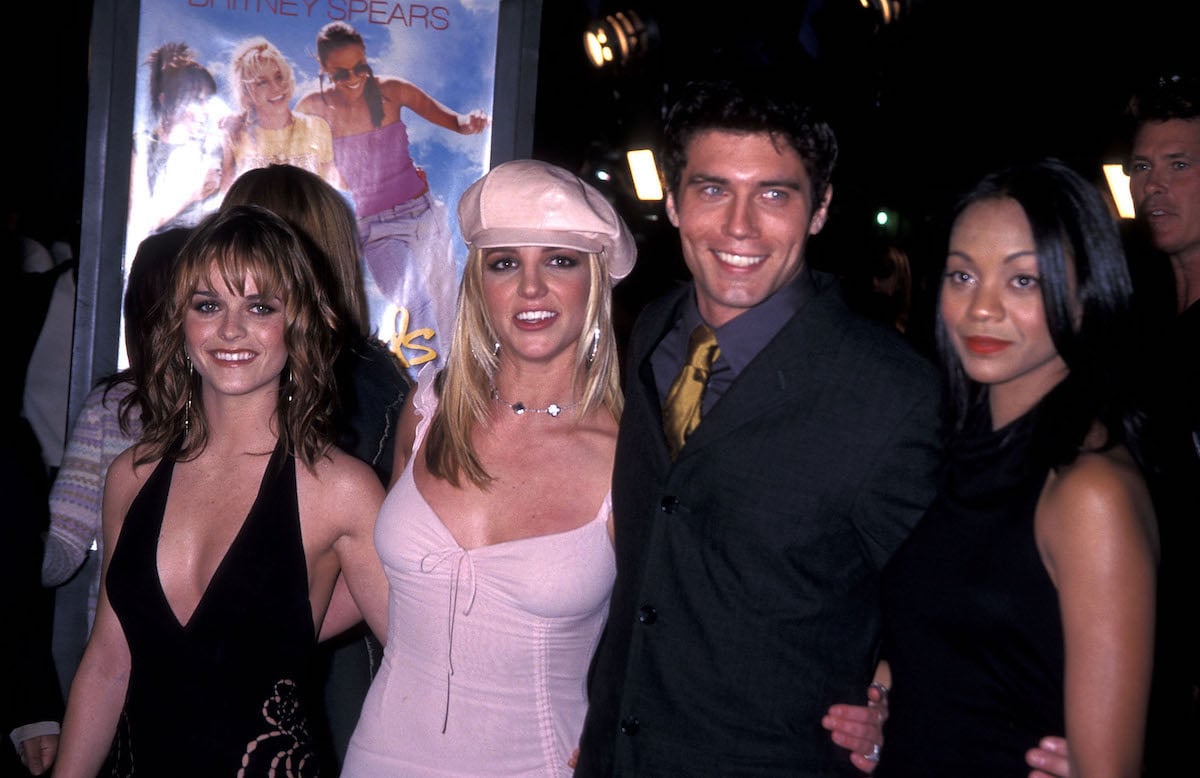 In September 2021, Orange Is the New Black actor Manning stopped by podcast This Is Paris. She co-starred in Crossroads alongside Britney Spears and Zoe Saldana in the early 2000s romantic comedy. 
When asked about Spears, she revealed that the singer was fairly isolated from her co-stars on set. 
"I haven't talked to her since," Manning said, per Us Weekly. "There was a time I ran into her, maybe, like, 10 years ago."
"She was never allowed to talk to anybody," she continued. "I don't know if she was ever allowed to just have a friend, to be honest with you. … I don't know for sure, but it didn't seem like she could just call a friend and go kick it. Way before [the conservatorship]."
The recent Britney Spears conservatorship hearings, and the public interest surrounding the case, brought Britney's treatment under the legal arrangement to light. 
Documentaries including Hulu's The New York Times Presents: Controlling Britney Spears claimed that Jamie Spears had a tight grip of control over Britney and her finances, even surveilling her private activities in her bedroom. 
The actor later clarified her comments about working on 'Crossroads' with Britney Spears
Speaking to Us Weekly, Manning clarified her comments, adding that she had good memories on set with Spears. 
"I have not spoken to Britney in 10 years, but we had an amazing time on Crossroads," she told the magazine. "We spent months in the car that we took 'cross country' sharing stories, joking, laughing and had a friendship for years, especially while filming. I wish her only the best and am so happy about the progress of this week. Nothing but love for Brit!"
The "progress" Manning referred to was likely that Britney's father Jamie Spears finally relinquished control over the conservatorship. On Sept. 29, 2021, Judge Brenda Penny ruled that Mr. Spears would officially be removed from the arrangement. 
Taryn Manning spoke out about Britney Spears with social media posts in the past 
In July 2020, Manning took to social media to comment on the then-burgeoning #FreeBritney movement. At the time, the press and public were just starting to question whether Britney had any control over her own life. 
"Such a wonderful time with this crew!" Manning posted alongside a screen capture of the movie's co-stars. "Britney I know you're strong af and have your own brain and thought process. To me you look happy and like you're having a blast! Keep up the happy posts and your faith in Jesus Christ. How about instead of #freebritney we say #GodIsWatchingOverBritney." 
Manning continued, writing that Spears deserves "dignity." 
"How about let's give this wonderful woman the dignity she deserves and earned…Until you know the facts stop speculating and perpetuating the father of lies. We all know she's under a type of control that's unfair and things will be fixed. Have faith. Wish her well! Send good vibes of no fear! Please! #alldarknesscomestolight." 
Whether at the 2002 Crossroads or the 2021 crossroads in life, Spears appears to have a strong support system from her former co-star.