'The Crown' Has Perfectly Recreated 4 Moments in Princess Diana's Life
Netflix is teasing The Crown's premiere offering more glimpses of Emma Corrin as Princess Diana. Check out photos of Diana the TV show nailed in upcoming episodes before The Crown Season 4 premieres on Nov. 15, 2020. 
'The Crown' replicated Princess Diana's overalls outfit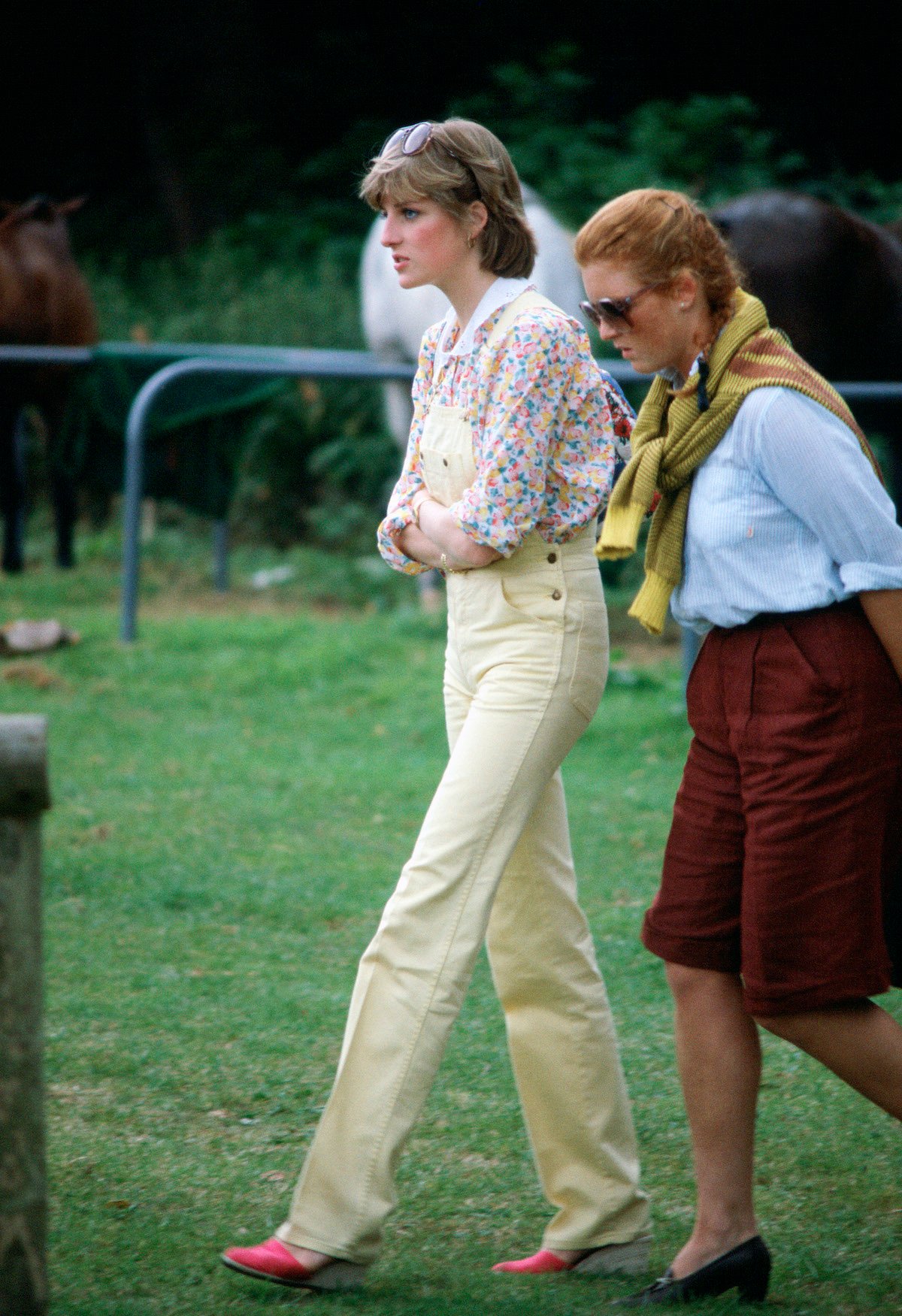 RELATED: Tony Blair's Response To Princess Diana's Death Is Exactly What the Public Wanted To Hear From Queen Elizabeth
Before Diana and Prince Charles got married, the then-Lady Diana Spencer showed up at a number of events with her future husband. One, in particular, was a polo match.
Diana dressed for the casual outing in yellow overalls and a floral top. She attended the event with her future sister-in-law, Sarah, Duchess of York.
The Crown made a nearly identical version of Diana's outfit down to the frilly collar and hairstyle. The only difference being that Corrin sports a colorful cardigan.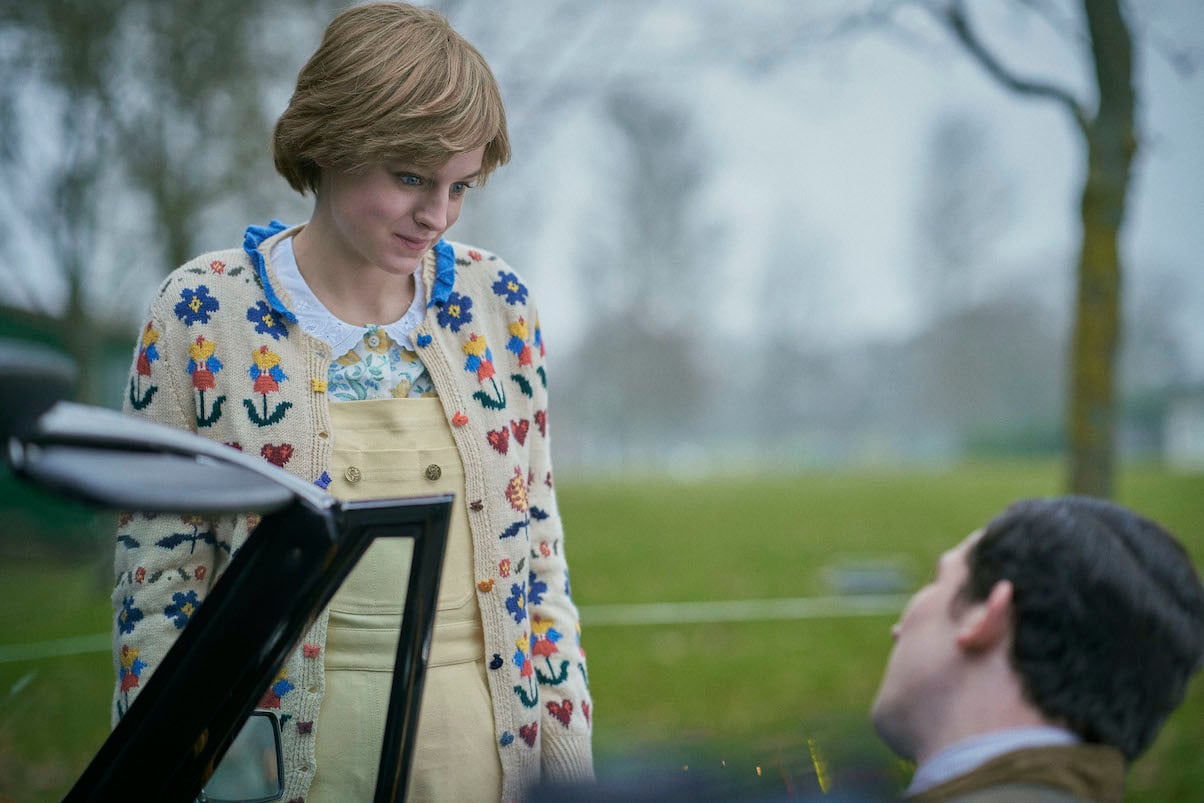 The series nailed her 'Shy Di' look
Before Diana became got used to being in front of cameras — or at least, as comfortable as one could be — she was photographed with her head down and looking rather reserved. That coupled with her soft voice and shy smile earned her the nickname "Shy Di." In reality, Diana was frightened by the attention. 
Paparazzi started camping outside Diana's London apartment when news broke that she and Charles were spending time together. As a result, Diana couldn't walk down the street without getting accosted by cameras.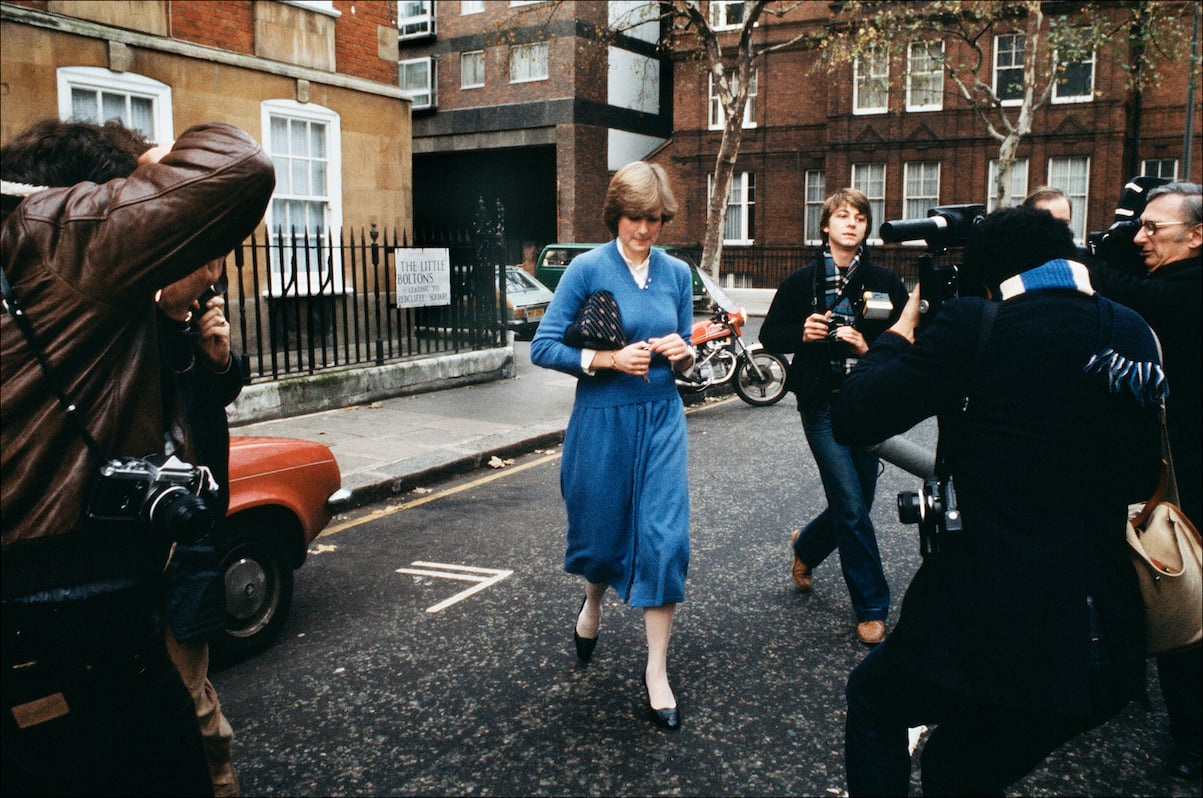 RELATED: Princess Diana Had a Sneaky Way of Fooling the Paparazzi
The Crown replicated Diana's practically overnight transition from an unknown British teen to a celebrity. The series nailed her early experiences with the paparazzi not only with her wardrobe but with the crowd of press outside her door too.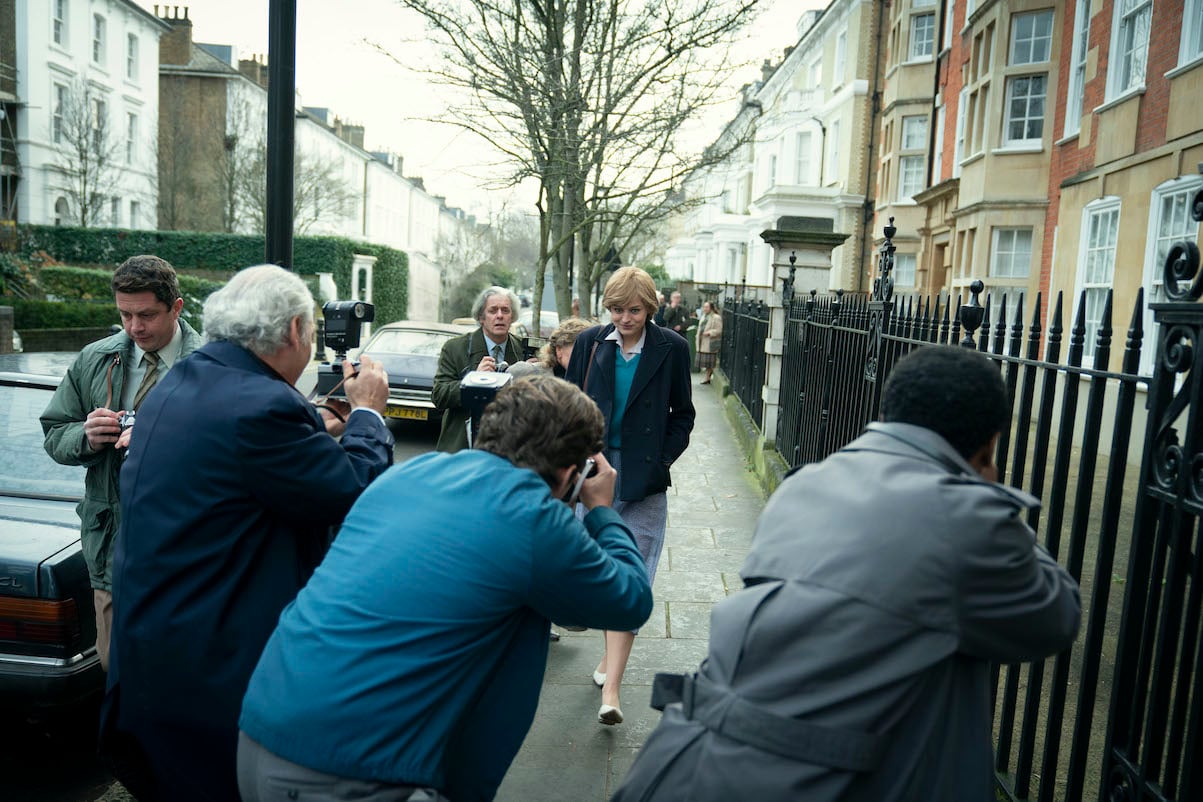 Emma Corrin looks just like Princess Diana on her wedding day
A historical moment and one of Diana's most iconic looks is her royal wedding gown. She and Charles got married during an elaborate wedding ceremony on July 29, 1981.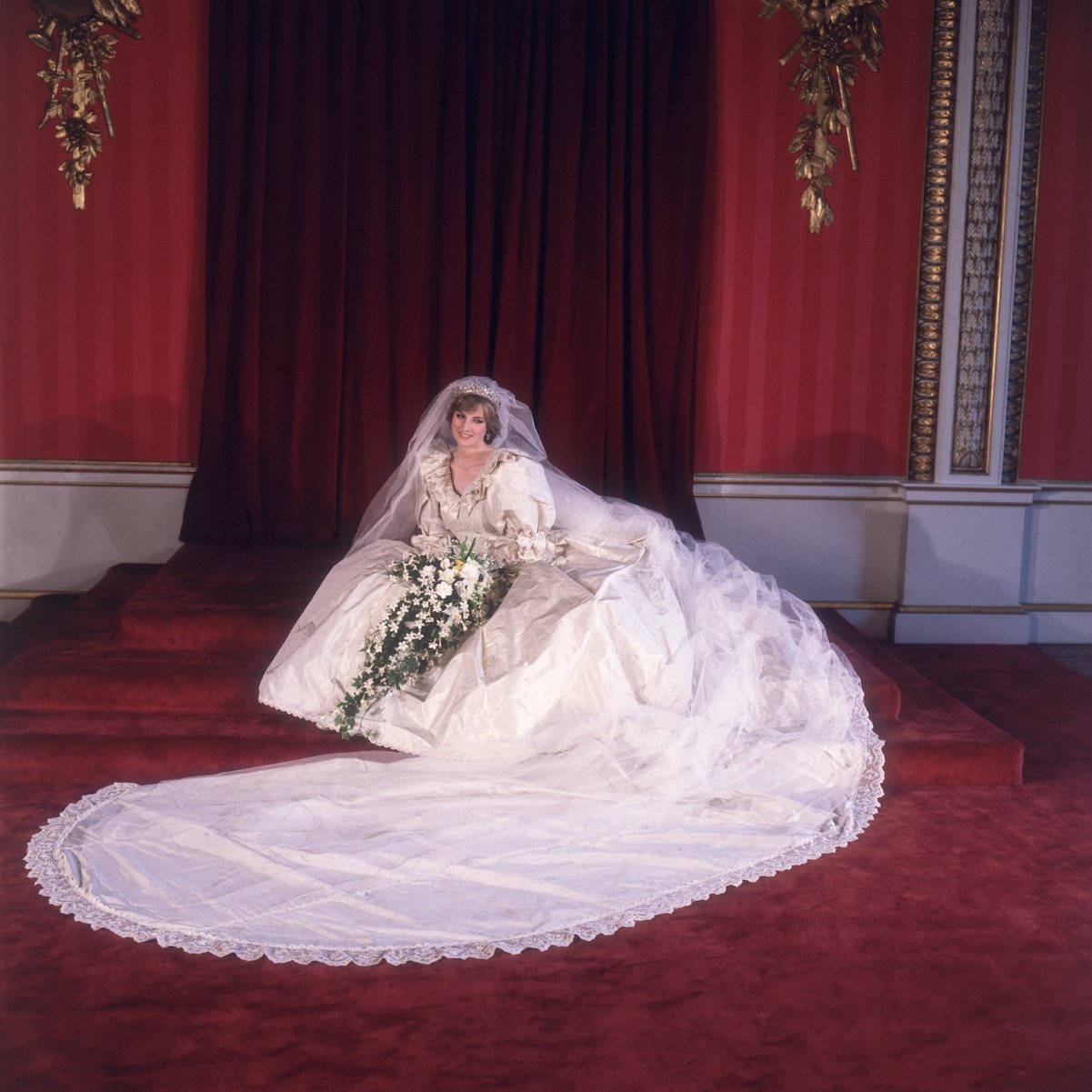 RELATED: The Subtle Way Prince Charles Brought Camilla on His Honeymoon with Princess Diana
It remains one of the most popular royal weddings ever. Millions of people around the world tuned in to watch the festivities live. 
As previously mentioned, Corrin said 10 people helped her put on a replica of Diana's gown that was made especially for The Crown. Elizabeth and David Emanuel, the design team who created Diana's gown, even gave the show their patterns for the original dress so they could make their own stunningly accurate version.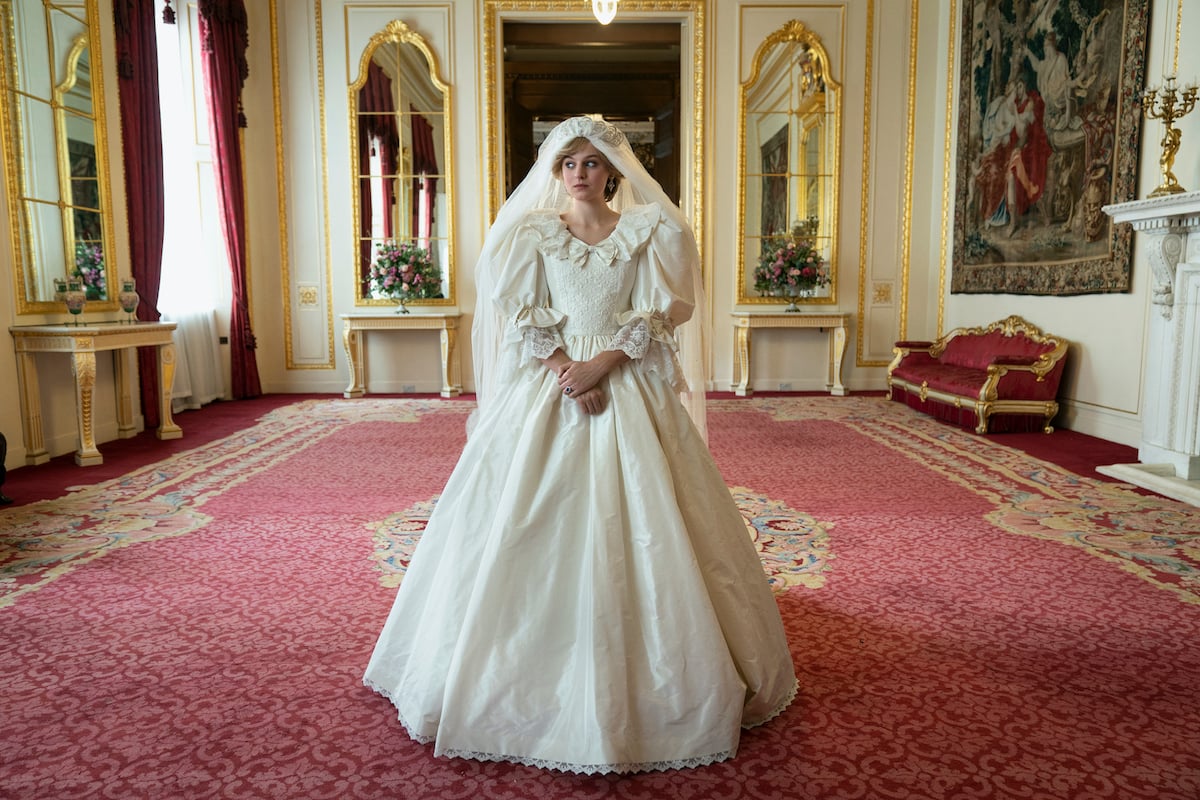 RELATED: Princess Diana and Prince Charles in 7 Forgotten Photos From Their Engagement
'The Crown' nailed Princess Diana's red polka dot gown
Diana attended a ballet at the Royal Opera House on Dec. 8, 1982. She showed up in a red polka dot gown which The Crown replicated in great detail. Although there are a few tweaks.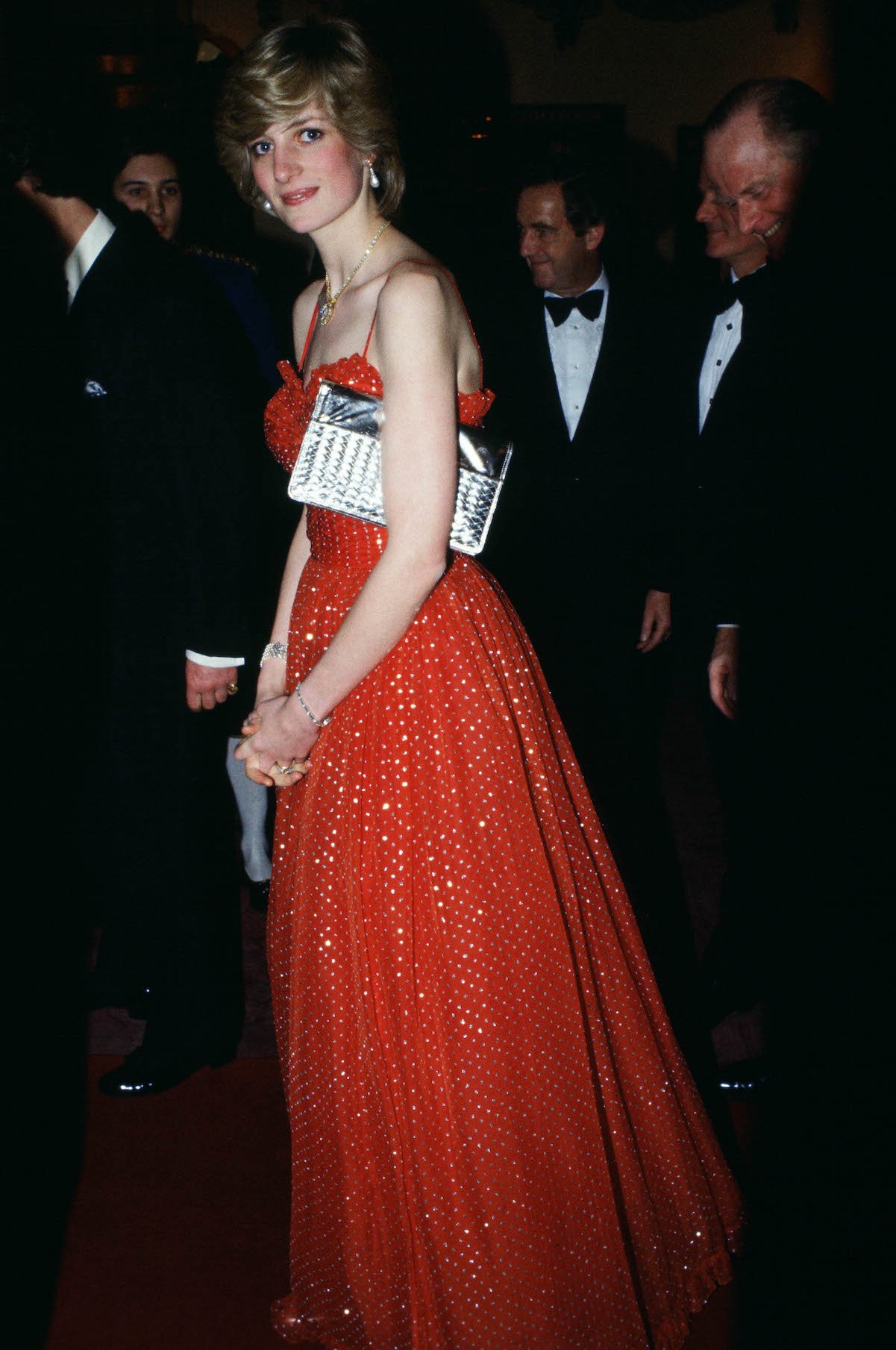 Corrin's red gown looks nearly identical with metallic dots and the same neckline as Diana's original dress. However, it's in the accessories where the looks diverge. The actor sported a tiara and a diamond necklace for the occasion when in real life Diana went sans the glittery headpiece.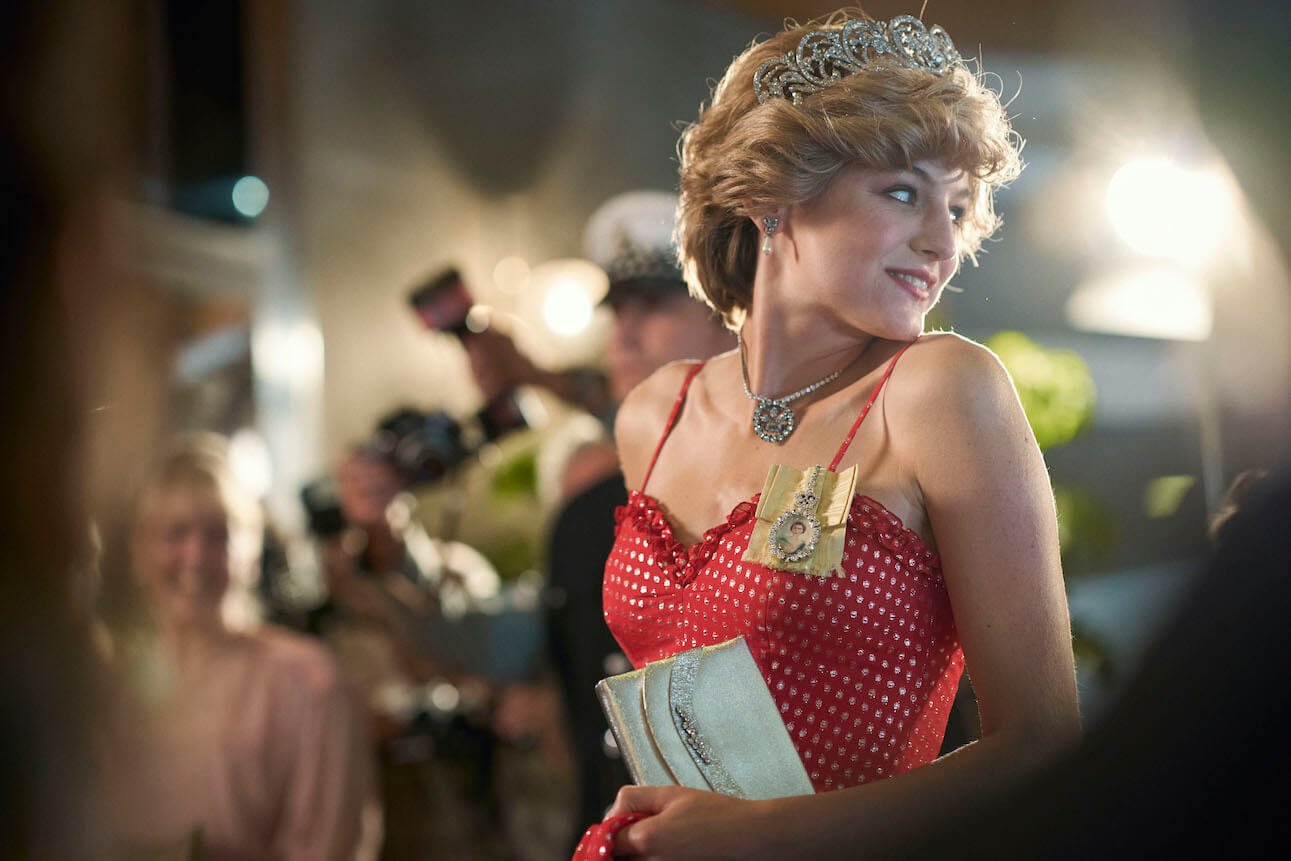 It's worth noting the look is similar to another gown Diana wore to an event in 1989. So there's a chance Corrin's costume could be a cross between Diana's two looks. 
RELATED: Princess Diana's Hopes About Marriage to Prince Charles Were 'Slashed by Day 2'