'Cruel Summer Blake Lee' Revealed When We 'Will Finally Meet Annabelle'
'Cruel Summer' star Blake Lee told viewers that one question is sure to be answered. Everything viewers want to know about Annabelle is coming. Lee and Olivia Holt teased the finale.
After Cruel Summer Episode 9, Blake Lee and Olivia Holt discussed the episode "A Secret of My Own." The two actors who play Martin Harris and Kate Wallis also spoke about the upcoming Cruel Summer Episode 10, which is the season finale. During the interview, Lee revealed when viewers would finally meet the mysterious Annabelle we heard about in Cruel Summer Episode 4.
[Spoiler alert: This article contains spoilers through Cruel Summer Episode 9.]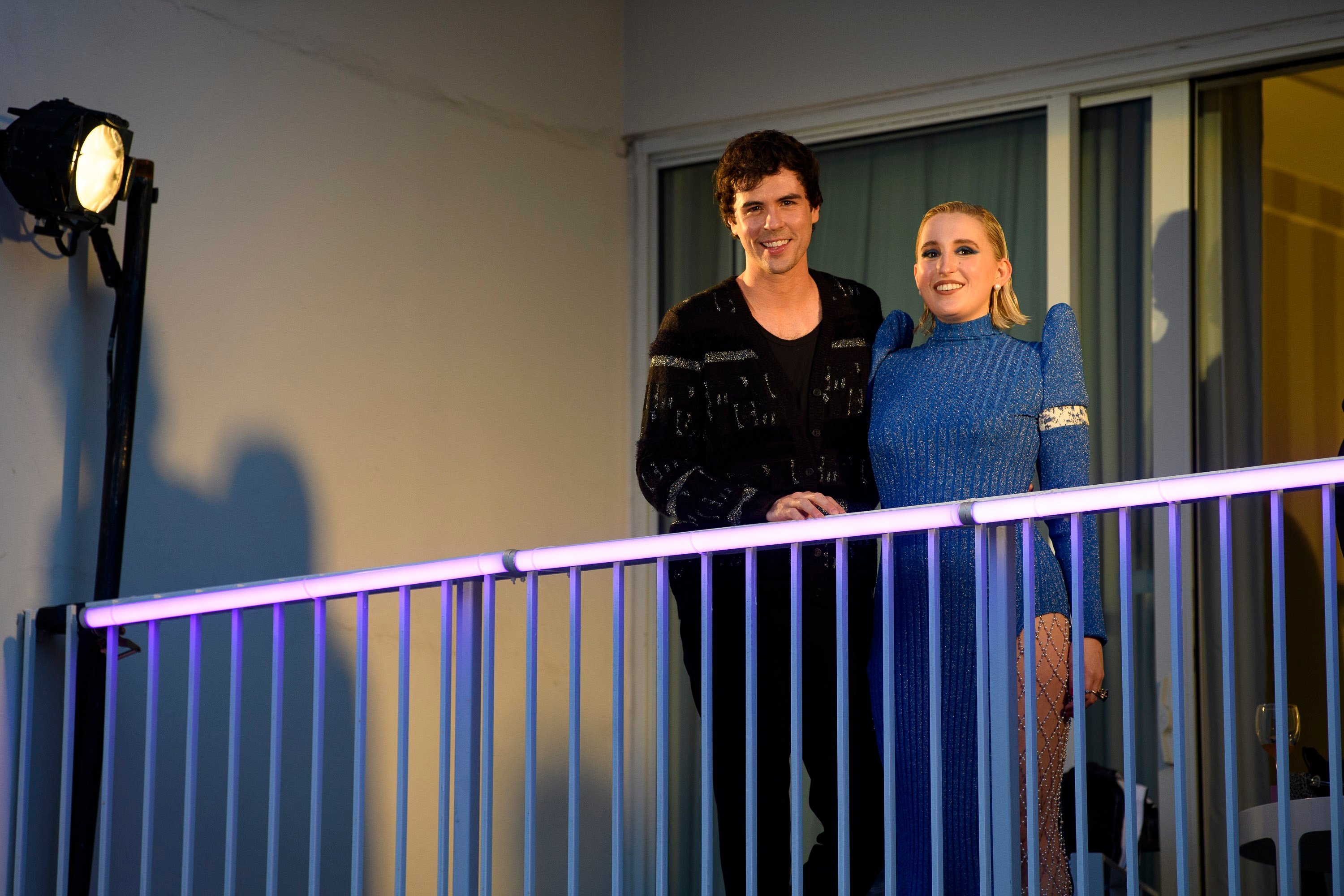 Who is Annabelle?
In Cruel Summer Episode 4, Kate told a story by the campfire in 1995. It sounded very similar to her situation with Martin, but she blamed the parents for allowing him to gain her trust. Kate also spoke to Mallory Higgins (Harley Quinn Smith) and her therapist, Dr. Sylvia Parks (Lee Eddy), about Annabelle. Kate told Sylvia that Annabelle appeared the day that Blake Lee's character, Martin, was shot. However, Kate told Mallory that she couldn't remember much about Annabelle, so she listened to her therapy tapes to refresh her memory.
'Cruel Summer' Episode 9 featured Blake Lee and Olivia Holt
Although many Cruel Summer Annabelle theories are swirling around, viewers still don't know who the mystery person (or object) is. In Cruel Summer Episode 9, fans saw how Kate ended up locked in Martin's basement. She went to his house after a fight with her mother, Joy Wallis (Andrea Anders). The next day Kate skipped school and tried on Martin's clothing. Then, she attempted to make him a frozen pizza for dinner, but he walked into the smoke alarm sounding in the kitchen.
After a detective called to notify the assistant principal that Kate was missing, Martin didn't know what to do. So, Kate suggested they play a game to distract them. Rather than go to the authorities, Martin played along and drank with the underage student. For the next four months, Kate lived with Martin and slept in his bed. They had a romantic relationship, which she did not know was "grooming." However, the name Annabelle wasn't mentioned.
How old is Martin Harris in 'Cruel Summer'?
Throughout Cruel Summer Episode 9, Martin emphasized that they could have a public relationship when she turned 18. However, Kate Wallis turned 16 on Aug. 30, 1993, the night she went to his house. So, Martin expected her to stay hidden with him for two years. Cruel Summer doesn't mention how old Martin is, but Blake Lee's age is 37. Martin Harris is probably in his mid to late thirties in Cruel Summer, making him about 20 years older than Kate.
'Cruel Summer' Blake Lee teases answers in Episode 10 
Cruel Summer Season 1 comes to an end with episode 10 on June 15, 2021. However, some fans worry that the writers won't wrap the case up with the finale. However, Holt and Lee assured viewers that the season wouldn't end on a cliffhanger.
"Everyone is going to be satisfied," Holt told Entertainment Tonight. "A lot of questions are going to be answered. I know all of us were excited about that when reading the episode."
Blake Lee assured Cruel Summer fans that viewers would not only find out more about Annabelle, but they will "meet" her.
"The audience will finally meet Annabelle, which is a big one," Lee added.
"It's going to be really good, and everyone's going to be very happy with the ending," Holt teased.
Cruel Summer Episode 10 airs on Freeform at 10 p.m. EST on June 15, 2021.