'Cruel Summer Episode 10 Preview': Who Is the Hostile Witness?
The 'Cruel Summer' Episode 10 preview teases fans about a 'Hostile Witness' during the finale. However, Jeanette and Kate are both calm, so who is hostile?
The Freeform Cruel Summer Episode 10 preview teases the finale, "Hostile Witness." If you're watching the new psychological thriller, you have so many questions. Who is Annabelle? Why is the snow globe so important? Is Martin Harris genuinely dead? However, with the new episode 10 promo, came yet another question. Who is the Hostile Witness? Jeanette Turner (Chiara Aurelia) and Kate Wallis (Olivia Holt) prepared for this trial all season long. But, if it isn't either of the teenage girls, then who is it?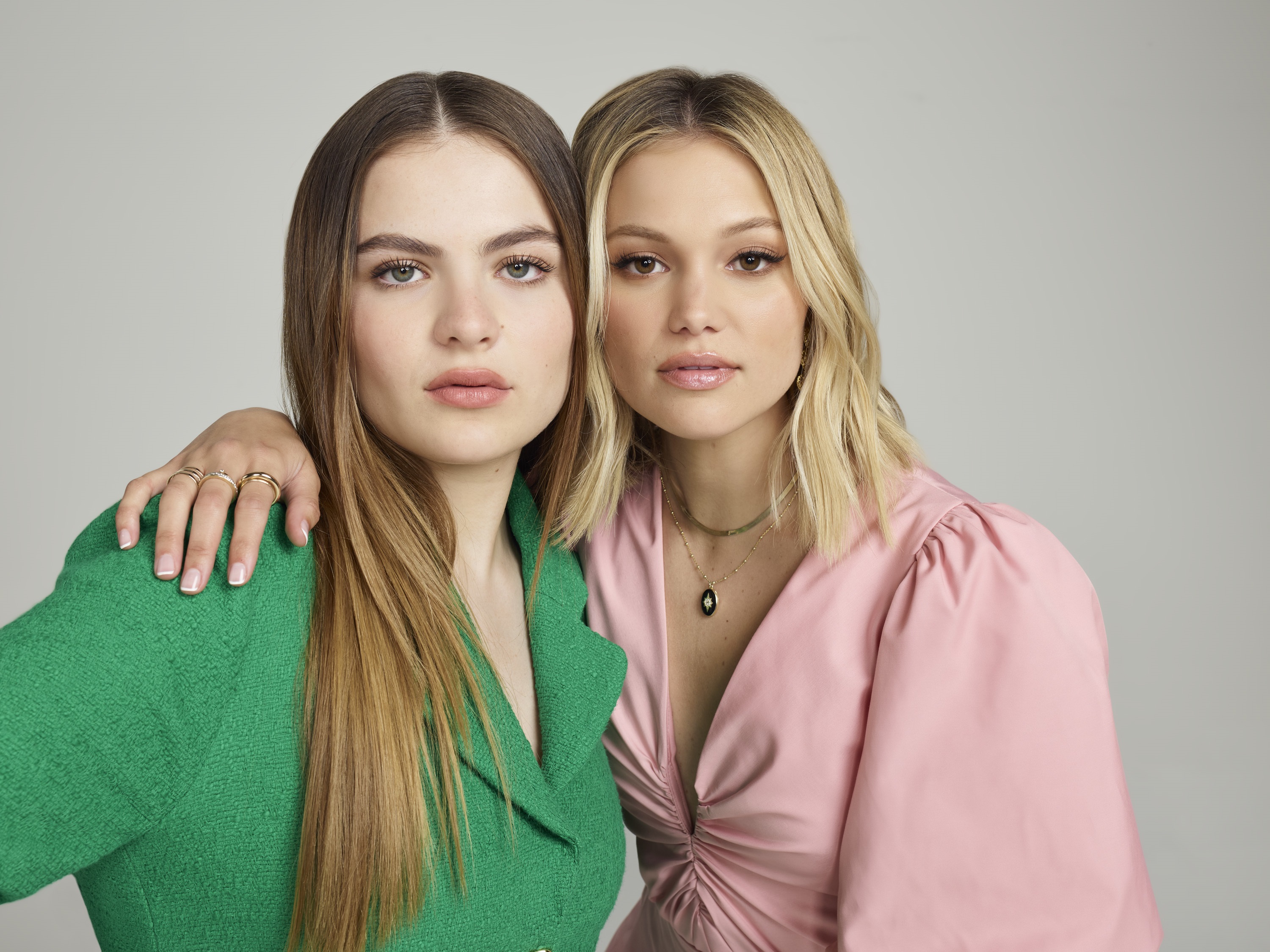 'Cruel Summer' Episode 10 preview
The Cruel Summer Episode 10 preview teases everything except the hostile witness that takes the stand. However, confused fans want to know who it is. 
"Ladies and gentlemen of the jury, I am here to expose the truth," Jeanette's attorney, Denise (Nicole Bilderback), begins the trial in the Cruel Summer Episode 10 preview.
Jeanette and Kate finally face off in an intense conversation in 1995. Kate says, "I know you saw me," while Jeanette maintains that she didn't. Meanwhile, viewers find out that Jeanette had another intense conversation with Mallory Higgins (Harley Quinn Smith) around the same period in 1993.
"You've been sneaking into that house this entire time," Mallory screamed at Jeanette in her room in 1993.
When Kate and Jeanette face-off, Jeanette hints that she knew what was going on between Kate and the assistant principal.
"I don't know the whole story," Kate said to Jeanette in 1995. "But I know that you are lucky that there are some serious secrets buried with Martin Harris."
Meanwhile, when Kate takes the stand, she explains that things escalated "to a really dark place."
Then viewers hear a voiceover from Martin.
"You asked me once how this ends," Martin says. "This is Annabelle."
Who is the Hostile Witness in 'Cruel Summer' Episode 10?
Viewers don't think that Kate or Jeanette become the "Hostile Witness" after watching the Cruel Summer Episode 10 preview. 
"The real question is who is the hostile witness?" one fan wrote on Reddit. "Judging from the trailers we've seen, Jeanette and Kate both seem to be editing themselves for the trial to seem more sympathetic. I don't think either would be a hostile witness. So then who is it?"
The only person in the Cruel Summer Episode 10 preview who comes off as hostile is Mallory. She was upset with Jeanette in 1993 for not keeping watch for her while she put the prank video in the AV room. Mallory yelled when Jeanette told her she was sick of the bullying. 
"Mallory's tone seems really distraught in a way that doesn't make sense," another viewer wrote on Reddit about the Cruel Summer Episode 10 preview. "Why would she even care if she and Jeanette aren't friends anymore. Mallory is still sketchy."
Did Jeanette see Kate?
Viewers found out during Cruel Summer Episode 9 that Jeanette did not see Kate when she went into Martin's house on Christmas Eve. At least, it looks like Jeanette didn't see her and supports her constant denial that she saw Kate. However, if Jeanette didn't see Kate, who did? Many viewers believe it might be Mallory that saw Kate.
"I feel like it's clear Mallory pursued the friendship with Kate as some kind of way to feel less guilty about something she knows that we don't yet," one fan wrote on Reddit.
After the episode, viewers are more suspicious of Mallory. Could she be the hostile witness in Cruel Summer Episode 10? Find out when the Cruel Summer Season Finale airs on June 16, 2021, at 10 p.m. EST on Freeform.