'Cruel Summer' Episode 6: New Sneak Peek Confirms This 1 Fan Theory
When Cruel Summer Episode 6 airs on Freeform on May 18, 2021, viewers see another side of Jeanette Turner (Chiara Aurelia). The promo for the new episode makes the teenager look suspicious. She tells her friends that it's fun almost getting caught. However, a recently released sneak peek confirms one fan theory about Mallory (Harley Quinn Smith), Vincent Fuller (Allius Barnes), and Jeanette.
[Spoiler alert: This article contains Cruel Summer TV Show spoilers from Episode 6.]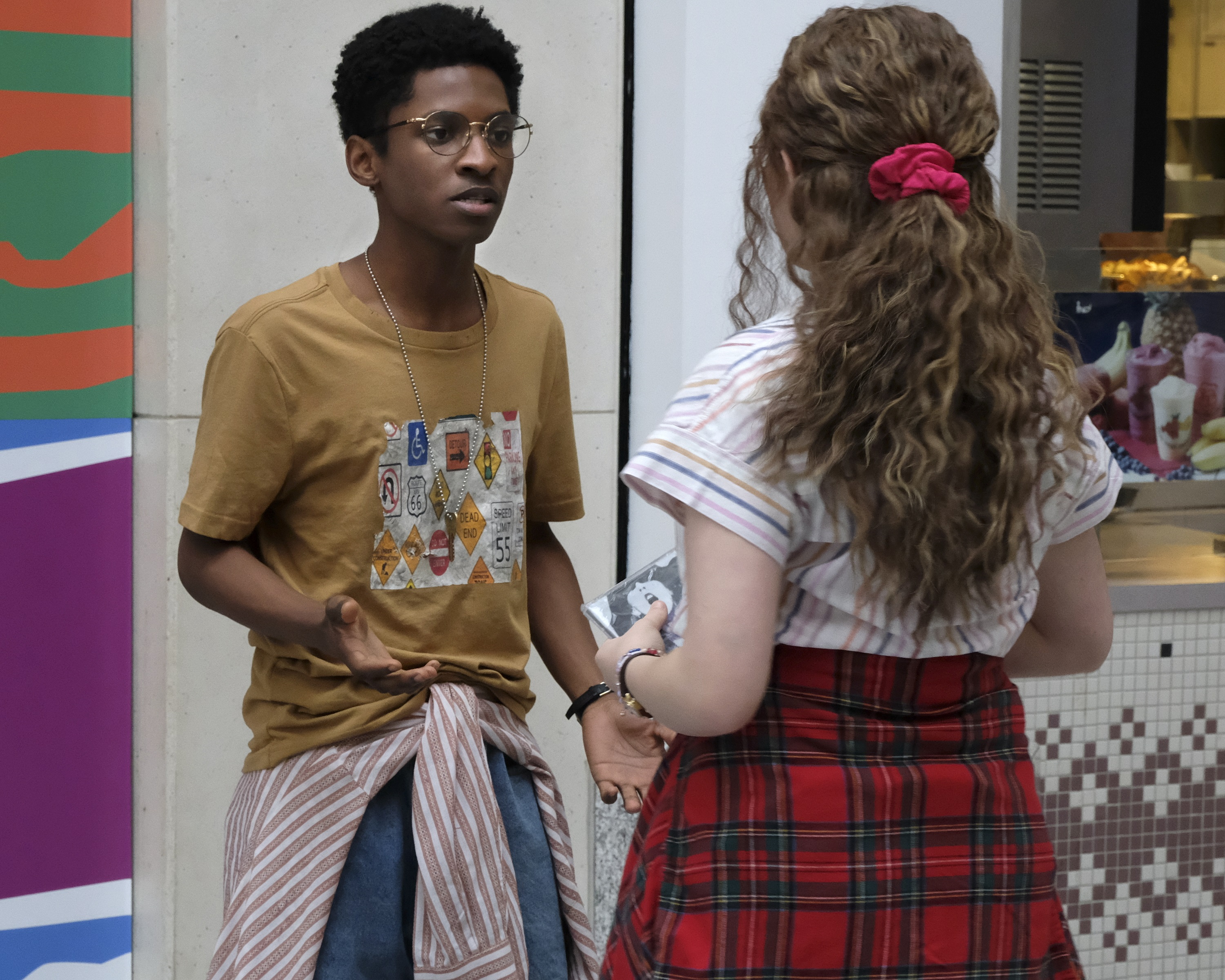 Mallory from 'Cruel Summer' is the ring leader
In the upcoming episode of Cruel Summer Freeform, which airs on May 18, 2021, Mallory encouraged her two friends to steal in 1993. Jeanette, Vincent, and Mallory continue to work through their summer fun list as they walk to the local mall. Vince suggests they sneak into a movie; however, Mallory points out that he wants to skip number 13. 
"Also on the list is stealing, lucky number 13, which if you hadn't noticed goes before 14. Boom," Mallory tells her friends.
RELATED: 'Cruel Summer': 3 Shows to Watch if You Love the Teen Thriller
Then Jeanette adds that everything Mallory added to the summer list is illegal. However, they head inside the mall to help Vincent steal a new CD he wants. Mallory helps persuade her friends into stealing by telling them large corporations expect people to steal and work it into their pricing.
'Cruel Summer' Episode 6 new sneak peek
Cruel Summer actors Chiara Aurelia and Olivia Holt shared a new episode 6 sneak peek on May 16, 2021. In the clip (in 1993), Vince walks out of a store with the CD he planned to steal. However, the store's sensors begin beeping, and a security guard yells at Vince. In the original trailer, viewers thought that Jeanette stole something.
RELATED: 'Cruel Summer': Martin Harris and Annabelle — This 1 Fan Theory Makes Sense
However, when she sees the security guard coming, she takes the CD from Vince and tells him to run. Mallory already took off without worrying about her friends. Jeanette takes the fall for Vince and ends up in a room with Jamie Henson (Froy Gutierrez). He laughs at Jeanette and asks what she did.
'Cruel Summer' Episode 6 fan theory confirmed
One fan on Reddit predicted that Jeanette would take the fall for Vince. Other viewers added that she isn't as terrible as the promo makes her seem.
"Very interesting," one fan wrote. "Jeanette isn't such a bad friend after all. Especially if she knew her Black male friend would get in more trouble than her. And she meets Jamie there. Wow!"
Several viewers predict that the meeting with Jamie is the beginning of their relationship.
"Maybe they get community service together and have to spend time together??" one viewer surmises. "She brings the joint to share with him to seem cool."
No matter what happens next, it is evident that this moment is when Jeanette and Jamie begin to talk and have something in common. Cruel Summer Episode 6 airs May 18, 2021, on Freeform and the next day on Hulu.