'Cruel Summer': Fans Found Jeanette's Dad's Behavior so 'Rude' in This 1 Scene
The hit Freeform teen mystery drama Cruel Summer began airing in 2021. The first season introduced a lot of characters, including Jeanette Turner and her dad, Greg Turner. Many of those who watched the show praised Greg for supporting his daughter but took issue with one strange scene.
Jeanette's dad is a big part of 'Cruel Summer'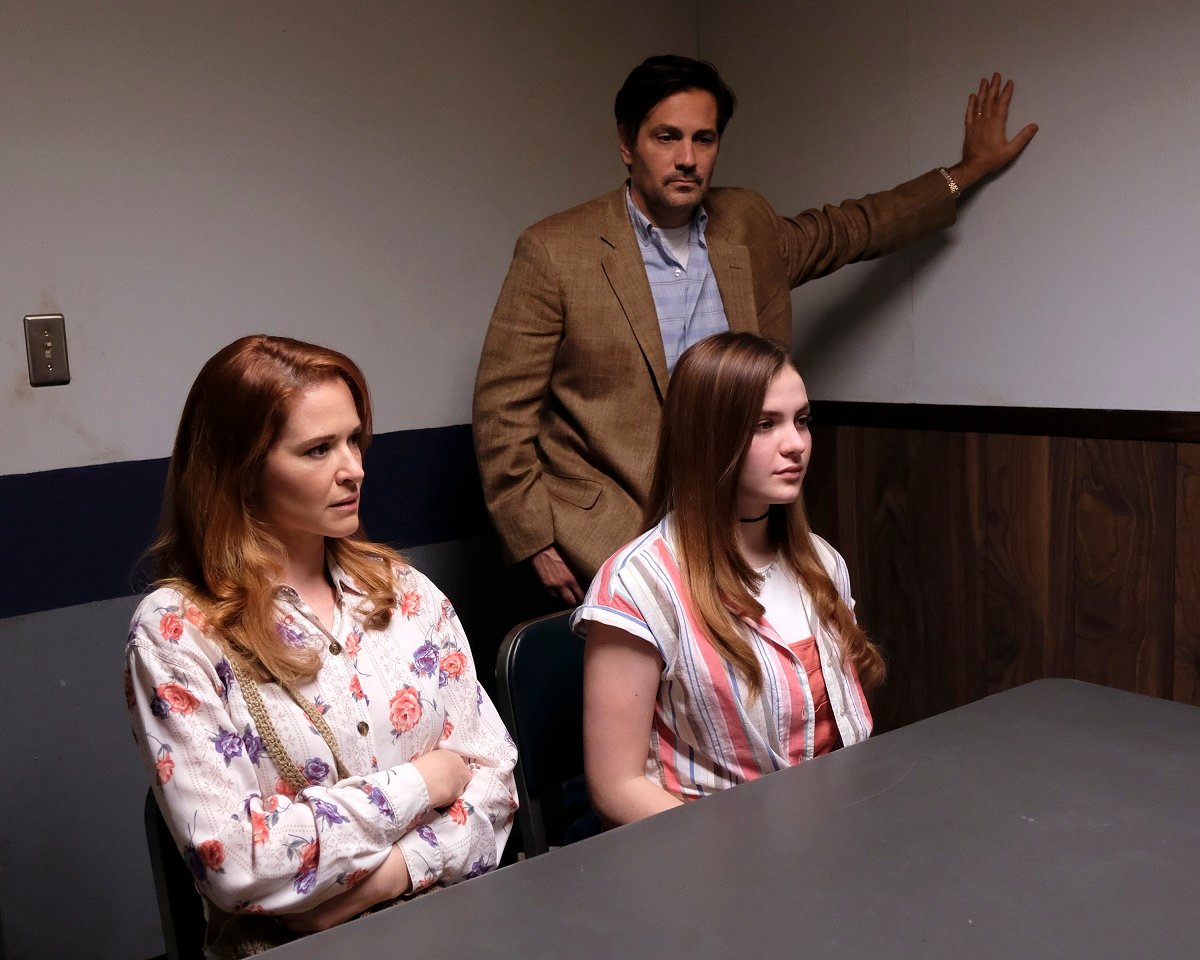 Cruel Summer follows the citizens of a small Texas town where a major scandal occurs. It primarily focuses on two teenagers. When Kate Wallis disappears in 1993, Jeanette begins hanging out with her friends and dating her boyfriend. But then Kate comes back in 1994 and says Jeanette knew she had been kidnapped.
The series also depicts the home lives of Kate and Jeanette. The latter lives with her parents and older brother at the start of the series. By 1995, when the trial takes place, it's just her and her dad. Her mom moved out, and her parents separated, making Greg the primary advocate in his daughter's life.
Greg went into Martin Harris' house in Episode 9
After eight episodes in which the action took place primarily before and after Kate's kidnapping, Cruel Summer Episode 9, "A Secret of My Own," showed how Kate came to stay with Martin Harris and how she went from living with him in secret to being locked up in his basement.
In one scene, Greg shows up at Martin's house. He was riding his bike and got a flat tire, so he asked Martin to use his phone to call his wife to pick him up. Martin is reluctant to let him in, but Greg does anyway. While inside, Greg notices Martin has two coffee mugs and asks who is there with him, while Kate stays hidden in a closet.
What viewers said about his behavior in that scene
Though Greg sold Martin his house, they weren't friends at all. And some viewers found the character's behavior to be strange. "Who barges into an acquaintance's home, questions him about every item that's visible on his coffee table, and then makes an assumption about him getting laid?" asked one Reddit user. And others agreed.
"It was just so rude and ridiculous," wrote one. "I see where Jeanette gets her nosy and obnoxious behavior," added another. However, another pointed out that it could have to do with the era. "I think it was more normal back in the day to knock on an acquaintance's door to use their phone if you broke down nearby, probably."
How will Greg factor into the finale?
The Cruel Summer Season 1 finale, "Hostile Witness," airs on June 15, 2021. In it, everything will come to a head in 1995. Kate maintains that Jeanette knew where she was after breaking into Martin Harris' house in December 1993, while Jeanette says she never saw her.
Though Jeanette's mother doubted her (and, eventually, left home to pursue her own dreams), Greg supported his daughter throughout the media speculation against her. Yet, going into the finale, he has his doubts. Will he stick by Jeanette or turn against her?