'Cruel Summer': Harley Quinn Smith's Family Connection to 'Clerks' and 'Jay and Silent Bob'
Harley Quinn Smith is an up-and-coming young actress and musician. She has appeared in several high-profile projects over the past several years, from Once Upon a Time in Hollywood to Yoga Hosers. Smith is good friends with other young Hollywood performers, including Lily-Rose Depp, the daughter of Johnny Depp, and also speaks out on behalf of causes and subjects that interest her. A passionate advocate for veganism, Harley Quinn Smith's latest project is causing a lot of buzz amongst viewers of all ages — and encouraging many fans to dive deeper into the young actor's background in order to learn about her unique connection to the film industry. 
Kevin Smith is Harley Quinn Smith's father
Harley Quinn Smith was born in 1999, the daughter of actor, writer, and director Kevin Smith and journalist Jennifer Smith. Raised in an environment full of passionate creativity, Harley Quinn Smith was drawn early on to acting and entertainment.
Reportedly, her parents named her after the DC Comics character Harley Quinn, Joker's sidekick and longtime adversary of Batman/Bruce Wayne. The name could also be an indirect reference to the character of Harlequin from the Italian commedia dell'arte, the very same source material that inspired DC Comics. 
Harley Quinn Smith later revealed that being named after such a high-profile comic book character has its drawbacks, admitting to Collider that "living with the name Harley Quinn was really great, up until Suicide Squad came out, and then everything went downhill, really fast, and everybody thought I had a fake name. Nobody believes me. Everyone thinks it's a stage name…I love my name, no matter what."
When did Harley Quinn Smith start acting?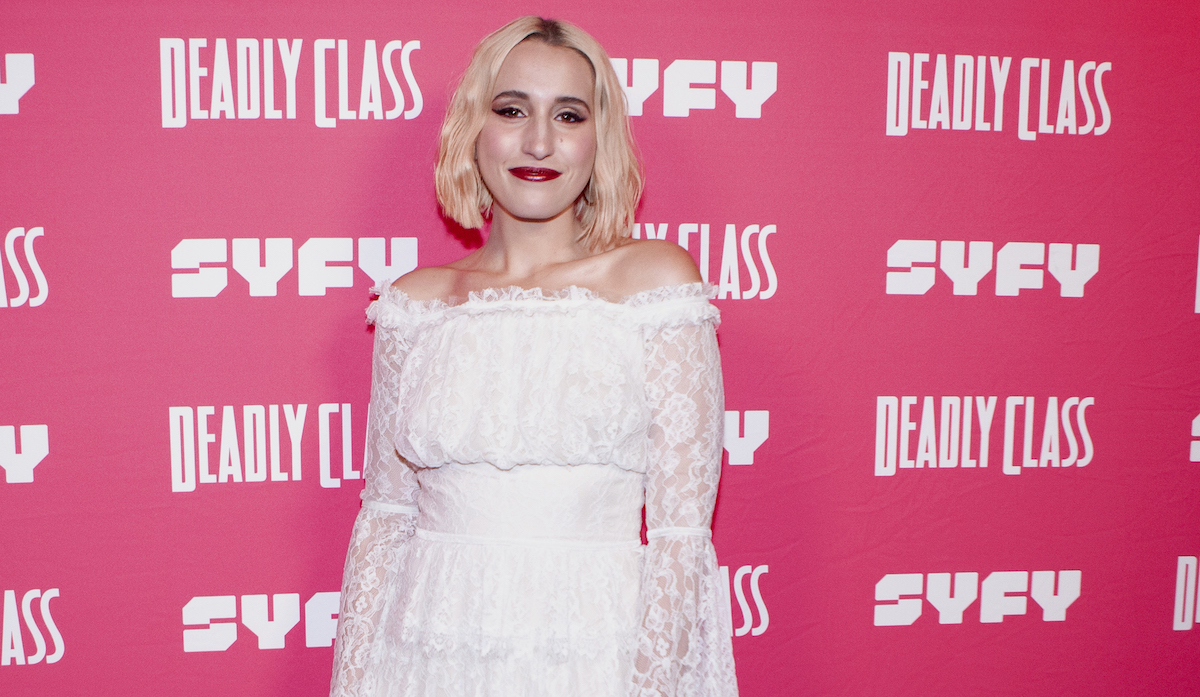 Kevin Smith has long been a pop culture favorite, with films like Clerks, Dogman, Chasing Amy, and shows like Comic Book Men to his credit. A devotee of nerd culture and "geek" movies, it is little surprise that Kevin Smith would share his love of movies and the entertainment industry with his daughter. As a baby, Harley Quinn Smith started making small appearances in her father's films. 
She made her movie debut in Jay and Silent Bob Strike Back, and also appeared in Jersey Girl and Clerks II. By 2014, she had decided to pursue a career in acting and began acting on a full-time basis. Her first big breakout role was in the 2016 film Yoga Hosers, opposite Lily-Rose Depp. In the years since she has continued to act, but it wasn't until the release of the Freeform series Cruel Summer that Smith really started to enjoy widespread recognition. 
Harley Quinn Smith is getting a lot of visibility for her work in 'Cruel Summer'
The teen thriller Cruel Summer has become a breakout hit for the Freeform channel, and Harley Quinn Smith is one of the show's standout stars. As Mallory Higgins, the childhood friend of Jeanette Turner, Harley Quinn Smith's character goes through many major life events, and ultimately, the two decide to end their friendship. Still, things are rarely as simple as they seem, and both Mallory and Jeanette discover that life is more complicated than they ever could have imagined, with both of them getting tested in various ways.
While Harley Quinn Smith manages to create a completely unique character in Mallory, she didn't miss out on the opportunity to reference her iconic dad's body of work, with Mallory asking Kate at one point, "want to watch Clerks again?" Clearly, a love of in-jokes and film references runs in the family.