'Cruel Summer': Is Martin Harris Really Dead? He Might Not Be
As the Cruel Summer Finale approaches, viewers theorize that Martin Harris (Blake Lee) might still be alive. Since we never saw a flashback of the day Kate Wallis (Olivia Holt) left his house, fans believe that Martin might not be dead. The news reporters mentioned a "shootout"; however, no one knows the exact details of what happened the day Martin died.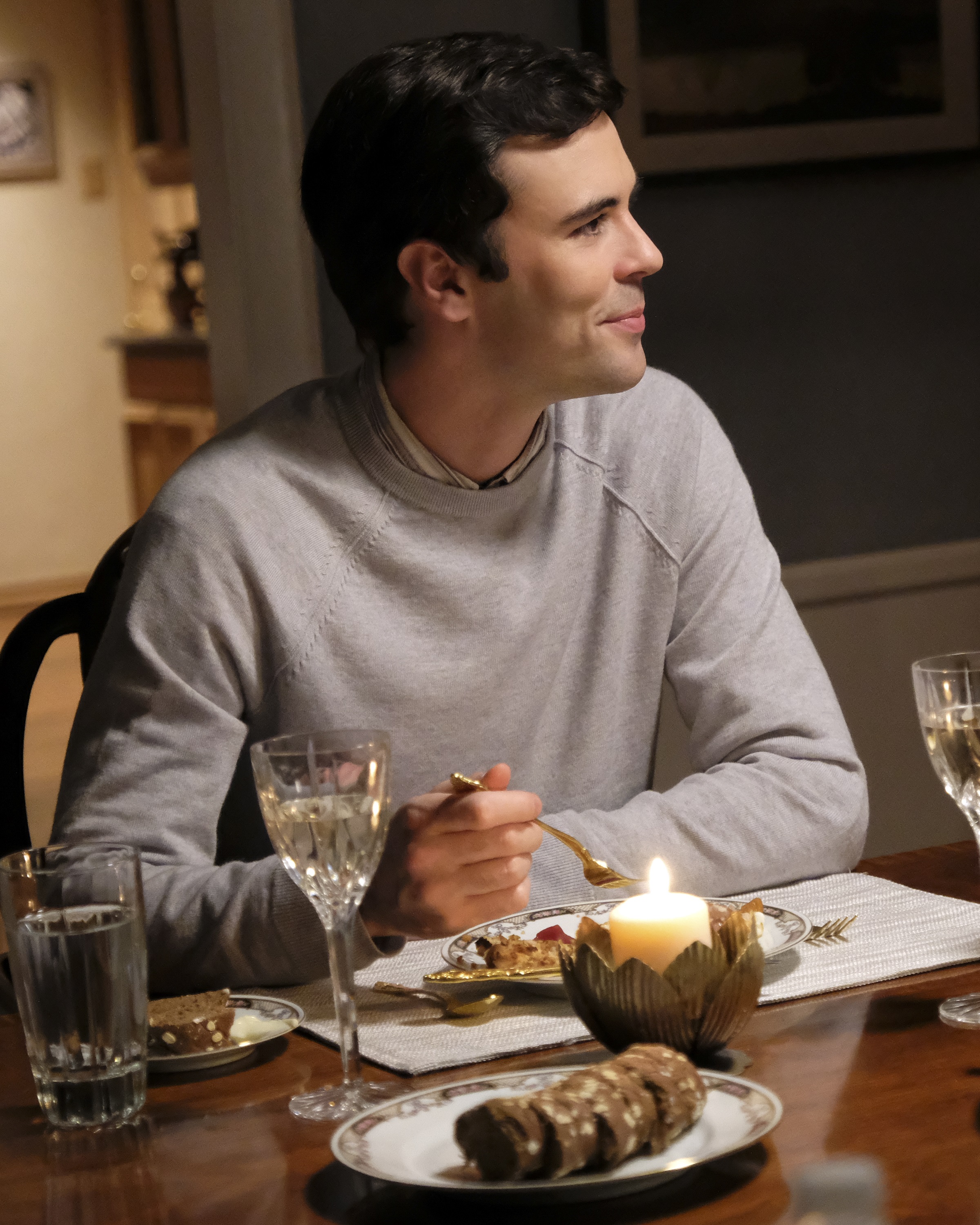 How did Martin Harris die in 'Cruel Summer'?
Viewers found out how Martin Harris died in Cruel Summer Episode 1. At the very end of the episode, in a clip from 1994, Jeanette Turner (Chiara Aurelia) and her parents, Cindy (Sarah Drew) and Greg Turner (Michael Landes) watched a breaking news report. 
"Tonight's top story, missing teenager Kate Wallis was rescued today, and her abductor has been killed in a deadly shootout," the reporter announced. "And in a shocking and disturbing turn of events, Kate Wallis' alleged kidnapper was Martin Harris, who was the assistant principal at Skylin High School in Texas."
In the first episode of the teen psychological thriller, fans believe that Martin died on or about June 21, 1994. Jeanette and Jamie Henson (Froy Gutierrez) heard a loud noise. Vincent Fuller (Allius Barnes) listened to the gunshot and came outside to ask Jeanette and Jamie if they heard it as well. Jamie insisted that it was a car backfiring; however, we know that it was the gunshot from Martin Harris' home.
Could Martin Harris still be alive in 'Cruel Summer'?
Some viewers believe that Martin Harris could still be alive in Cruel Summer. 
"Calling it now, Martin isn't dead," one fan wrote on Reddit. "Every movie, TV show, and book follows the rule; until you see the body, you don't know if they're dead. We've seen a headstone and news reports, but a gunshot wound to the head can make someone pretty unidentifiable." 
Other viewers agreed that the theory is plausible. 
"In a small town like that, if the police show up to a person's house and someone tells them that the body belongs to the owner," the Redditor added. "There's no obvious evidence to the contrary; it's easy to believe that they wouldn't put too much scrutiny on the identity of the body."
'Talented Mr. Ripley' book reference fits this theory
In Cruel Summer Episode 7, Jamie asked Kate what her favorite birthday gift was. He wanted her to say the promise ring that he gave her. However, Kate gave a particular and odd answer.
"Probably an original print that my dad gave me of The Talented Mr. Ripley," she told Jamie in Cruel Summer. "It's about a con artist that lived a lie. It's creepy stuff, but it takes place on this beautiful island in Italy. I always wanted to go to Italy."
Later in episode 7, Jeanette was reading the novel, The Talented Mr. Ripley. The book is about Tom Ripley, who took over someone else's life after killing him. However, the police believed that the person died by suicide, and Tom never got caught.  
Is Martin Harris alive and well, living somewhere exotic? Did Kate have the chance to go with him as an alias, Annabelle? Hopefully, we get the answers to all of these questions when Cruel Summer Episode 10 airs on Freeform on June 15, 2021, at 10 p.m. EST.