'Cruel Summer': The Novel 'The Talented Mr. Ripley' Holds the Secrets
'Cruel Summer' Episode 7 dropped subtle hints about 'The Talented Mr. Ripley'
In Freeform's Cruel Summer Episode 7, the novel, The Talented Mr. Ripley played a larger role than you might think. Both Kate Wallis (Oliva Holt) and Jeanette Turner (Chiara Aurelia) mention the book. It might seem like something minor, but the novel might hold the secrets to everything.
[Spoiler alert: This article contains spoilers from Cruel Summer Episode 7.]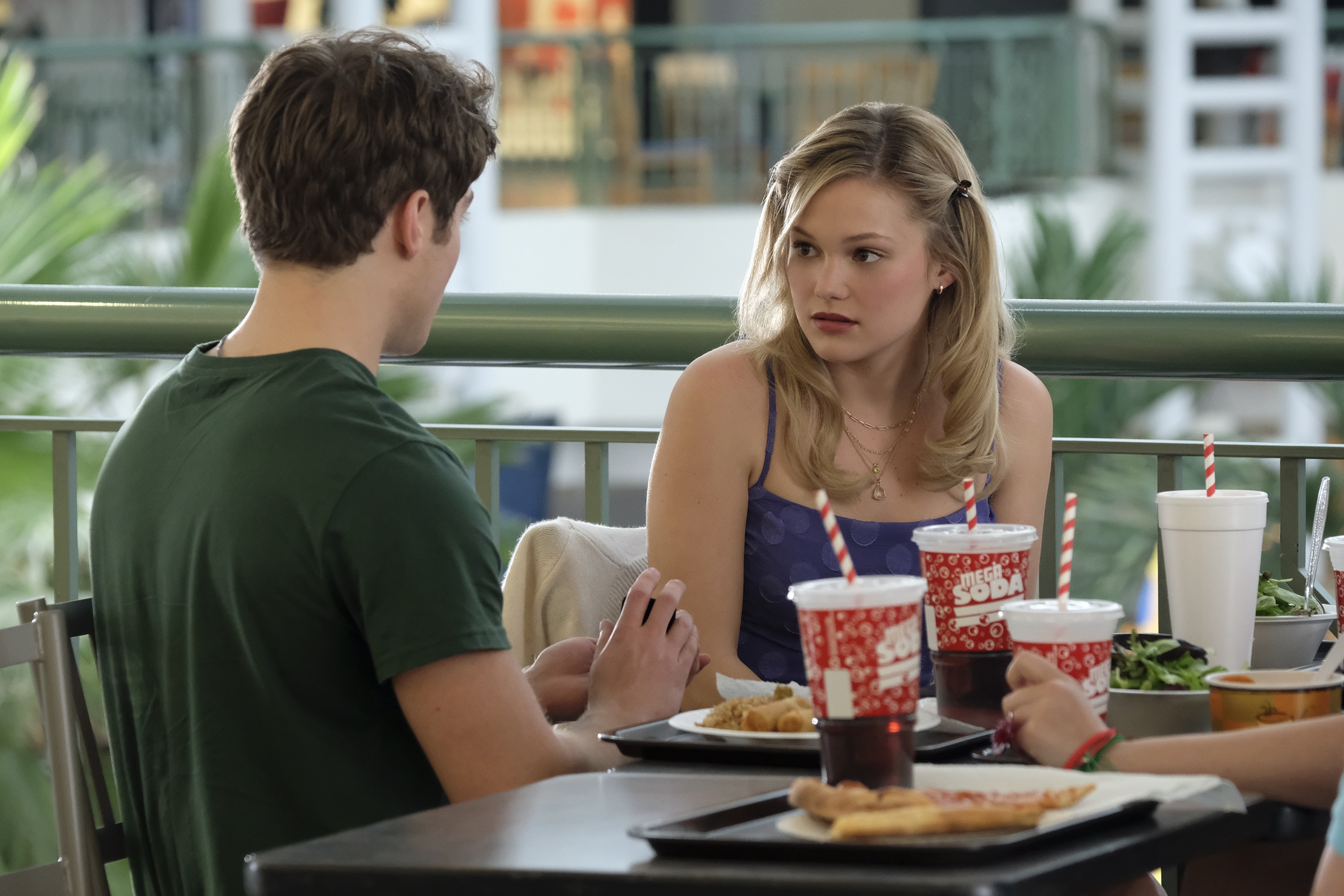 'Cruel Summer' recap about 'The Talented Mr. Ripley'
In Cruel Summer Episode 7, Kate's boyfriend in 1993, Jamie Henson (Froy Gutierrez), gave her a promise ring for her 16th birthday. However, she didn't seem very excited about the gift. Later, when Jamie was drunk in the episode, he asked Kate what her favorite birthday present was.
"Probably an original print that my dad gave me of The Talented Mr. Ripley," she told Jamie in Cruel Summer. "It's about a con artist that lived a lie. It's creepy stuff, but it takes place on this beautiful island in Italy. I always wanted to go to Italy."
Kate realized that Jamie wanted her to say the promise ring was her favorite gift. So, she claimed the book was her "second favorite gift."
Later, when Jeanette's brother, Derek Turner (Barrett Carnahan), ran into her room with the transcript of Kate and Ashley's private conversation, Jeanette held a book. In the only scene featuring Jeanette in Cruel Summer Episode 7, she was reading The Talented Mr. Ripley.
What is 'The Talented Mr. Ripley' about?
The novel The Talented Mr. Ripley is about a young man, Tom Ripley, who struggles to get by in New York City. He exaggerates his relationship with Dickie Greenleaf to Dickie's father and accepts the task of traveling to Italy to convince Dickie to come home.
However, throughout the novel, Ripley becomes obsessed with Dickie and his extravagant lifestyle. At one point, Dickie finds Ripley in his bedroom dressing up like Dickie and imitating his mannerisms. Ripley later murders Dickie and takes over his life and identity.
By the end of the novel, Ripley believed he might be caught for his lies. However, the police believe that Dickie died by suicide. The book ends with Ripley happily rich but forever haunted by the fear of getting caught.
Why is Jeanette reading 'The Talented Mr. Ripley' in 'Cruel Summer'?
Jeanette took over Kate's life after she disappeared to Martin Harris' (Blake Lee) house. Jeanette also pretended to be Kate in the mirror in Cruel Summer Episode 5. She dated Kate's boyfriend, Jamie Henson, and befriended her two best friends. The show portrays subtle hints that Jeanette was obsessed with Kate.
Why was Kate's favorite book 'The Talented Mr. Ripley'?
Kate felt like she was living a lie in her life with her extravagant lifestyle that her mother pushed on her. In Cruel Summer Episode 7, she told her mother, Joy Wallis (Andrea Anders), that she felt like a "puppet." In an upcoming episode, a Cruel Summer trailer teases an interaction between Kate and Jeanette. Kate accuses Jeanette of stealing her life; however, Jeanette refutes that "You didn't even want it."
Although Kate was kidnapped, not killed, like in The Talented Mr. Ripley, the parallels between Cruel Summer and the novel are abundant.
Mallory Higgins is also similar to Tom Ripley
Although Mallory Higgins (Harley Quinn Smith) isn't seen reading The Talented Mr. Ripley in Cruel Summer, viewers believe that she is similar to Tom Ripley. In Cruel Summer Episode 7, Mallory is envious of Kate's beautiful home. Mallory doesn't have a great home life or money like Kate.
"What if this reference is related to Kate and Mallory's relationship instead of Jeanette and Kate's?" one fan asked on Reddit. "Mallory may have done something extreme to trigger Kate's rescue and set herself up to befriend Kate. We also know that one of the identities that Tom struggles with is his sexuality, and we get this impression with Mallory in the latest episode."
Mallory and Kate get very close in the latest episode, skating together, holding hands, and wearing ring pops. Viewers wonder if this Cruel Summer scene is also a parallel to Tom Ripley and Dickie in The Talented Mr. Ripley.
Cruel Summer Episode 8 returns to Freeform on June 1, 2021, at 10 p.m. EST.