'Cruel Summer': What Happened to Ben? Why Did He and Vince Break Up?
Viewers who love the new Freeform teen psychological thriller want to know more about Ben on Cruel Summer (Nathaniel Ashton). He's not a significant character in the series, but viewers still have so many questions. What happened to Ben? What's going on with Ben and Vince Fuller (Allius Barnes)?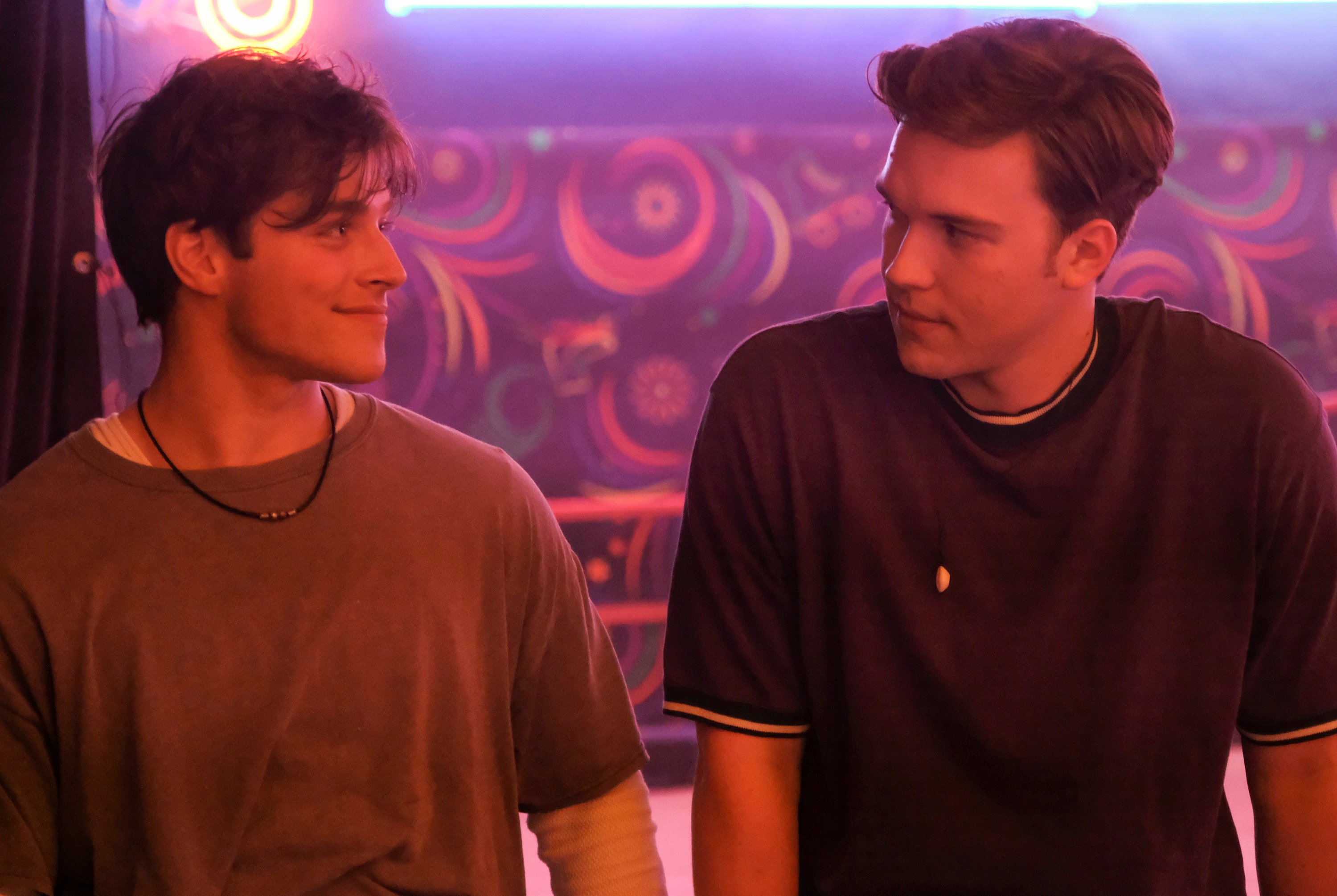 'Cruel Summer': What happened to Ben?
In Cruel Summer Episode 8, viewers finally found out what happened to Ben. In 1994, Jamie Henson (Froy Gutierrez) and Ben played football and hung out with the popular crowd. However, everything changed for Ben when he got into Jamie's car on Aug. 30, 1994. That day at school, the other teens gave Jeanette Turner (Chiara Aurelia) a hard time. Rumors swirled that she saw Kate Wallis (Olivia Holt) at Martin Harris's (Blake Lee) house but didn't report it. Vince saw Jamie watching Jeanette, so he confronted the football player.
"You completely forfeited your privilege to check on her when you dropped her on a dime," Vince told Jamie. "That feeling? It's called guilt, and it's your problem."
Vince rattled Jamie, so the athletic guy got into his car and began drinking alcohol from a flask. Later in Cruel Summer, Ben got in the car and asked for a ride to the field. In 1995, Jamie admitted that he was drinking because he needed "liquid courage" to apologize to Jeanette. However, before he could get to her, things "spiraled out of control," and he "ruined my best friend's future." Although Jamie walked away from the car accident without a scratch, Ben had a severe compound fracture to his right shoulder. 
'Cruel Summer' Ben and Vince relationship timeline
In 1993, viewers watched how Ben and Vince began talking and hanging out together. While Vince was standing watch for Mallory Higgins (Harley Quinn Smith), Ben asked to chat with Vince. The two teens hung out on the bleachers and bonded over the loss of their mothers. 
In Cruel Summer Episode 4, Ben and Vince went together to a bar that they heard allowed same-sex couples. They romantically and happily danced together. Meanwhile, the bartender knew they were underage but said the bar was a "safe space for them and us." Their relationship grew throughout 1993 and 1994. 
In 1994, after Ben got hurt in Jamie's car accident, Vince held his hand and offered to ride in the ambulance with him. However, all of the other high school students watched, and Ben told Vince it wasn't a good idea to come along. 
Why did Ben and Vince break up?
In Cruel Summer Episode 4, in 1995, Vince called Ben from the video store about the deposition for Jeanette's trial. However, Ben insisted that Vince stop calling him. 
"I need you to understand that every time you call me, it brings me pain," Ben told Vince.
However, viewers don't know yet why the teens broke off their relationship. It has something to do with the car accident. We know that Ben's life changed after the accident, and some of his peers probably saw Vince holding his hand. Did Vince and Ben break up in Cruel Summer because of the peer pressures surrounding their relationship? Hopefully, we find out soon.
How many episodes of Cruel Summer will there be?
Cruel Summer Episode 9 airs on Freeform on June 8, 2021, at 10 p.m. EST. Then it is available for streaming on June 9 at 3 a.m. EST. In total, there will be 10 episodes of Cruel Summer Season 1. The Cruel Summer Season Finale airs on Freeform on June 15 at 10 p.m. EST.